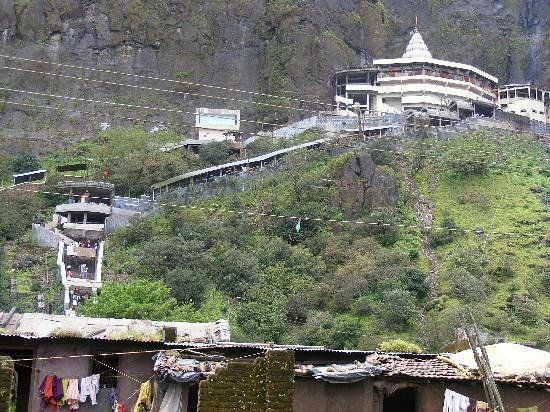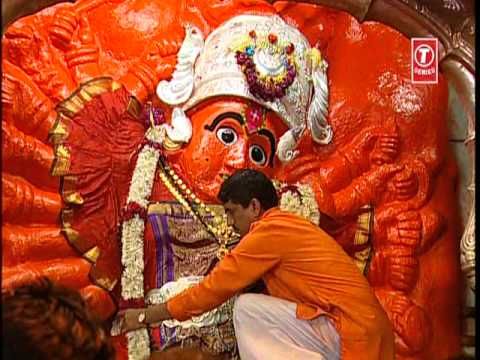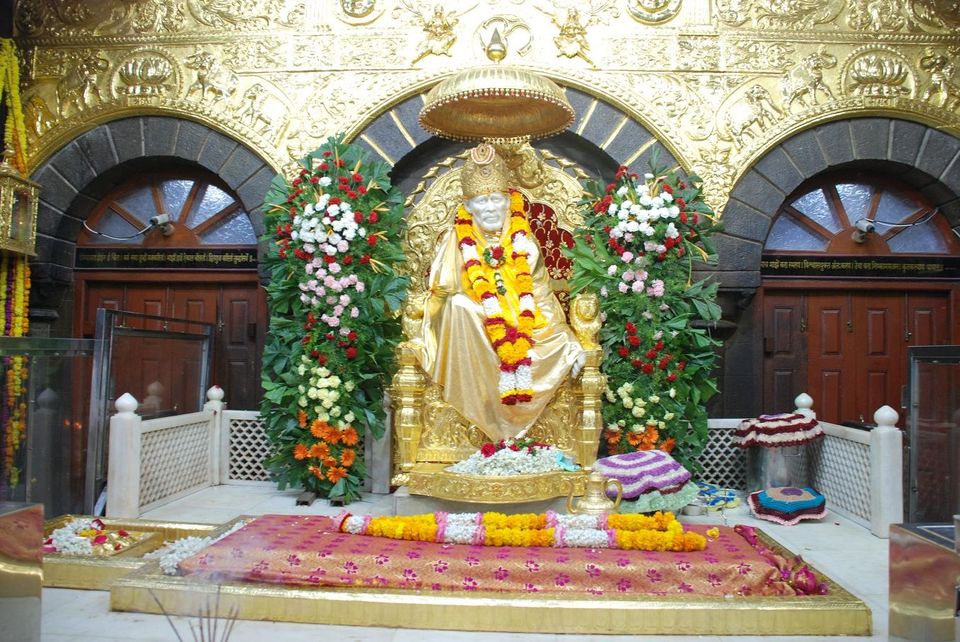 For a long time I was planning to visit Shirdi as I firmly believe in Sai Baba and his blessings. I make it a point to visit at least once in every 6 months. However, this time my wife also wanted to visit Saptashrungi temple in Nashik. I was aware I can't afford to spend more than a day behind it. I made the below plan. Trust me it is not very difficult and can be done even without a personal car. But you need to enjoy travelling and be adventurous.
Before I start my trip.. I wish to give some information about Shirdi and Saptashrungi.
Shirdi
Shirdi is a town and falls under the jurisdiction of municipal council popularly known as Shirdi Nagar Panchayat, located in Rahata Taluka (Sub-division) in Ahmednagar District in the Indian state of Maharashtra. It is accessible via the Ahmednagar - Manmad State Highway No.10, approximately 83 km from Ahmednagar and 15 km from Kopargaon. It is located 185 km east of the Western Seashore line (the Ahmednagar - Manmad road), which is a very busy route. Shirdi is best known as the late 19th century home of the popular guru Shirdi Sai Baba one of Maharashtra's most revered saint.
Every activity at Shirdi revolves around the vast temple complex dedicated to Sai Baba. Devotees start queuing up in the early hours of dawn to catch a glimpse and seek the blessings of the life-size statue of Sai Baba. Thursday is marked by special pujas and darshan of the Sai Baba statue. There are other places of interest that devotees can visit as well including Dwarkamani Mosque where the Baba meditated and slept on alternate nights. Near the mosque, in a corridor is the dhuni or eternal flame that burns day and night. Other places of importance are the Gurusthan, the Kandoba Temple, Shani Mandir, Narsimha Mandir, Changdev Maharaj Samadhi and the Sakori Ashram.
Saptashrungi
Saptashrungi Saptaśrr̥ṇgī) is a site of Hindu pilgrimage situated 60 kilometres (37 mi) from Nashik in west indian state of Maharashtra in India. According to Hindu traditions, the goddess Saptashrungi Nivasini dwells within the seven mountain peaks. (Sapta means seven and shrung means peaks.) It is located in Nanduri, Kalwan taluka, a small village near Nashik in India. Devotees visit this place in large numbers every day.[1] The temple is also known popularly as one of the "three and half Shakti Peethas" of Maharashtra. The temple is also one among the 51 Shakti Peethas located on the Indian subcontinent and is a location where one of Sati's (first wife of Lord Shiva) limbs, her right arm is reported to have fallen.
Saptashrung mountain was a part of the forest called Dandakaranya mentioned in the Ramayana. It is mentioned that Lord Rama, along with Seeta, and Lakshmana had come to these hills to pray to the goddess and seek her blessings.
Source - Wikipedia and MTDC
My travel
There are 2 ways to travel to Shirdi from Mumbai if you dont have your personal vehicle. My trip was to the 2 most powerful Gods and I needed peace of mind and to be in the proper frame while visiting both the places. Utmost important is to be fresh . If you wanna travel via train . There are 2 trains which leave at night however I prefer 12131/Dadar-Sainagar Shirdi Express(Via Manmad). This trains arrives at morning 3.51 AM and helps you to be on time for the first darshan. The biggest issue with train is that you need to pre plan it atleast 3 months before or you wont get a ticket. Adventurous people just make up their mind and leave. So me and my wife left for Shirdi via volvo bus from mumbai. The bus left from Chembur around 10 PM. Being a AC multi axle volvo (Rs 500 each seat ) with a good seat the journey began on a good note. (Always have a good sleep before you do any trip. The sleep boosts your energy 10 times more). We had a good sleep and reached in the morning 4 AM. The bus had reached much before expected time. This was truly a good news. Before leaving from mumbai we had taken bath , this gave us an opportunity to spend less time wandering and directly go to the temple. However if someone wants to take bath or get fresh . There are rooms available at very cheap rates Rs 200 - 400 for few hours. The room has a cot and a tidy bathroom. Neeta also has a hotel opposite MTDC Shirdi.
We went directly to the temple kept our bags in temple locker. Shirdi has this beautiful concept of store room. One can keep all his belongings in the store room and roam around shirdi tension free. The do give a receipt which needs to be kept properly. We got into the line around 5 AM and reached on the feet of Sai Baba around 6 AM. There are other places of interest that devotees can visit as well including Dwarkamani Mosque where the Baba meditated and slept on alternate nights. Near the mosque, in a corridor is the dhuni or eternal flame that burns day and night. Other places of importance are the Gurusthan, the Kandoba Temple, Shani Mandir, Narsimha Mandir, Changdev Maharaj Samadhi and the Sakori Ashram. We were done by 7.30 AM. There was a different feeling of Satisfaction. Post visit we wanted to have a heavy breakfast . Just next to the temple there is a South Indian Hotel. We went there and got fresh . Then we had an awesome heavy breakfast and to top it we had South Indian Coffee which made us more fresh. Once done with food and washroom we went directly to Neeta Hotel which is opposite MTDC hotel. That is also the point from which Neeta Busses start. We reached there at 8.30 AM and booked our bus for Nashik from Neeta(This bus actually goes to mumbai via nashik. So if one wants can return by evening in the same bus). The guys there are very helpful. Tip - Never pre book the in between journey , you never know where you may get late or leave early. Our Bus left exactly at 9.30. We went in for another power nap to keep us fresh.
We reached Nashik Bus depot by 11.30 noon. From there we went directly to ST bus depot and caught a bus for Saptashrungi temple. It takes around 2 - 3 hours. Its better to take a bus directly instead of eating. Saptashrungi temple is on a mountain and professional drivers are required to drive the steep roads. The roads are pretty risky and steep. The ST stop is directly below Saptashrungi Temple. We reached around 2.30 noon and the first thing we did was book a small room for couple of hours. There are many hotels and motels. We paid around Rs 200 for 2 hours. We quickly went took bath with hot water changed our clothes , kept our luggage and headed towards the mighty Goddess temple. One needs to be fresh and active as to get to the temple every one has to climb 470 stairs. The other option for disabled people is palki. The climate is comparatively cool so one doesnt feel tired while climbing. Also being on top of the mountain, the more we climb more awesome is the view. The Goddess has ensured that her devotees donot feel the pain of the staircases. The climate gets cooler as you move towards the temple. Once can also rest and climb. Once you reach on top there is a different aura which one feels. Its very satisfying mentally when we see the huge Goddess and feel blessed to be in her presence. We spend around 15 minutes on top of the temple. Then once we climbed the staircase down . We directly went to the hotel took our belongings. Once ready to leave there are 2 options. One is the ST bus and the second are taxis. Taxis take around Rs 50 per person, they are comparatively faster than ST. Tell them where you want to get down. We got down at ST bus stand around 5 PM. There we went to a small hotel and had evening snacks. Once done we wanted to fix the return journey to mumbai . Return journey has many options. We can go via Volvo Bus (AC Luxury Rs 500 or Non AC Rs 300) , ST bus Rs 150 or Cars which charge per person as per bargain . Post our heavy snacks we bargained with a cab driver for Rs 300 each person. It was a comfortable AC car with radio. Around 6.30 PM our journey began from Nashik and we were in Mumbai by 9.30 PM. We got down near our residence , had an awesome dinner at a good joint. By 11 we were at home inside our bed thanking God for the safe journey and his blessings.
This is how we completed our travel in 24 hours. If you like my journey please give me ideas and ways to improve. Its my favorite past time other than travelling to write on travel. I will be glad if my trip has helped you.
More to come keep watching my Blog
Frequent searches leading to this page:-
how to reach saptashrungi devi temple vani from mumbai, shirdi to vani saptashrungi distance, shirdi to saptashrungi bus, shirdi to saptashrungi temple, shirdi to vani saptashrungi distance