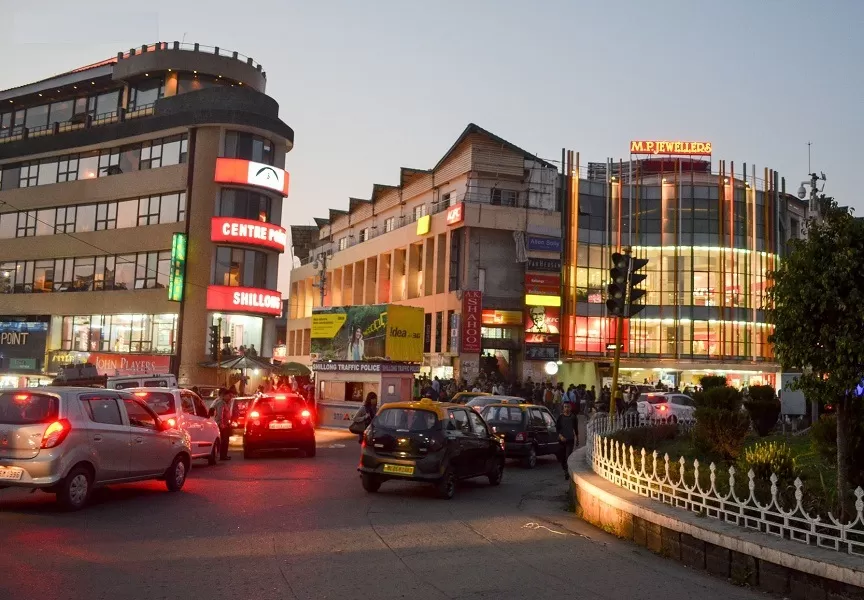 "Chor Bazaar toh kaafi dekhe honge aapne. Par kabhi koi "Police Bazaar" dekha hai kya?"
Yes, you heard it right!
And in this article, we will unravel everything about India's only Police Bazaar, located in the charming city of Shillong in the Northeastern state of Meghalaya. The name may sound unusual, but this bustling bazaar has a rich history and unique charm, making it a must-visit destination for travellers. The term "Police Bazaar" has a fascinating history behind it.
It is said that during the British colonial era, the area where the bazaar is currently located was used as a parade ground for the local police force. Over time, the area became a bustling market and trading hub for locals and travellers alike and eventually came to be known as the "Police Bazaar".
Today, the name is a reminder of the area's colonial past and its role in the development of Shillong. Despite its unusual name, the Police Bazaar has become integral to the city's cultural and social fabric and is now a popular destination for tourists and locals.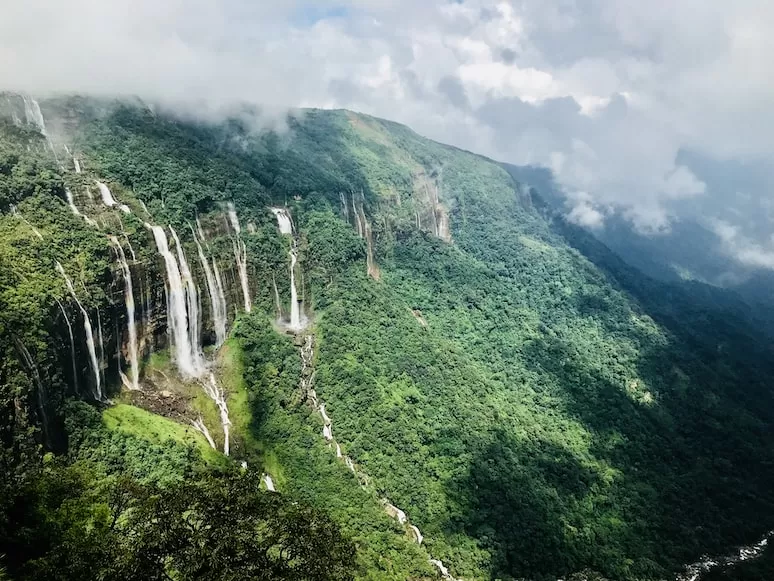 Getting there:
The nearest airport is Shillong Airport, approximately 30 km away. The Police Bazaar is located in the heart of Shillong and is easily accessible by taxis or private cars.
What to do:
Shop till you drop: The Police Bazaar is a shopaholic's paradise. You can find everything from traditional Meghalaya handicrafts to modern clothing, footwear, and electronics.
Taste the local cuisine: The bazaar is also a foodie's delight, with numerous food stalls and restaurants offering a variety of delicious local and international dishes.
Explore the local culture: The Police Bazaar is an excellent place to soak in the local culture, with numerous cultural events and performances occurring throughout the year.
Take a stroll: The bazaar has a lively and bustling atmosphere, making it the perfect place for a leisurely stroll. You can explore the numerous shops and street vendors, soak in the city's sights and sounds, and interact with the friendly locals.
Where to stay:
The Police Bazaar is located in the heart of the city, and numerous hotels and guesthouses are nearby. Some popular options include Hotel Polo Towers, Ri Kynjai Resort, and Hotel Centre Point.
Tips for travellers:
1) The best time to visit the Police Bazaar is between October and March when the weather is pleasant and the cultural events are at their peak.
2) Bargaining is a common practice in the bazaar, so don't hesitate to haggle to get the best deal.
3) Be sure to try the local delicacies, such as Jadoh (a rice and meat dish), Tungrymbai (fermented soybean dish), and Dohneiiong (pork with black sesame seeds).
4) Remember that the Police Bazaar can get crowded, especially on weekends and during festivals. It's advisable to visit early in the day to avoid the rush.
5) Remember to carry cash, as most shops and vendors do not accept cards or digital payments.
6) To buy traditional Meghalayan clothing or handicrafts, check out State-owned emporiums, and Khasi Emporium or Glory's Plaza for authentic, Tibetan jewellery and other accessories.
7) The Police Bazaar offers a wide variety of options for people who want to go cafe hopping or check out the must-try restaurants. To mention a few, you can go to City Hut (known for its delicious North-Indian Thalis), Jiva Sizzlers (if you're in the mood for some European food served with a side of soothing music), and Trattoria (if you want to try authentic Naga cuisine).
8) Lastly, respect the local customs and traditions, and always ask for permission before taking photographs or videos of people or places.
Overall, the Police Bazaar in Shillong is a unique and vibrant destination that offers a glimpse into Meghalaya's local culture and traditions. From shopping to food to cultural events, there's something for everyone in this bustling bazaar. So, pack your bags and head to the India's only Police Bazaar in Shillong for an unforgettable travel experience in India.
You can connect with me, here: Instagram & YouTube.
Ready to travel for free? Earn credits and redeem them on Tripoto's weekend getaways, hotel stays and vacation packages!
Think we missed out on something? Tell us about it in the comments below. Or write about it here on Tripoto and earn Tripoto Credits!