Dr. Bhau Daji Lad Museum (Victoria & Albert Museum) Mumbai.
This museum has been on my list for a while now. Last week however, an impromptu decision made me hail a cab and I reached the ornate gates of the Byculla Zoo. Yes, the Victoria and Albert museum now called the Dr. Bhau Daji Lad Museum is housed inside the Zoo premises. The beautiful pastel hues and Victorian facade of the building is just a prelude to what lies inside.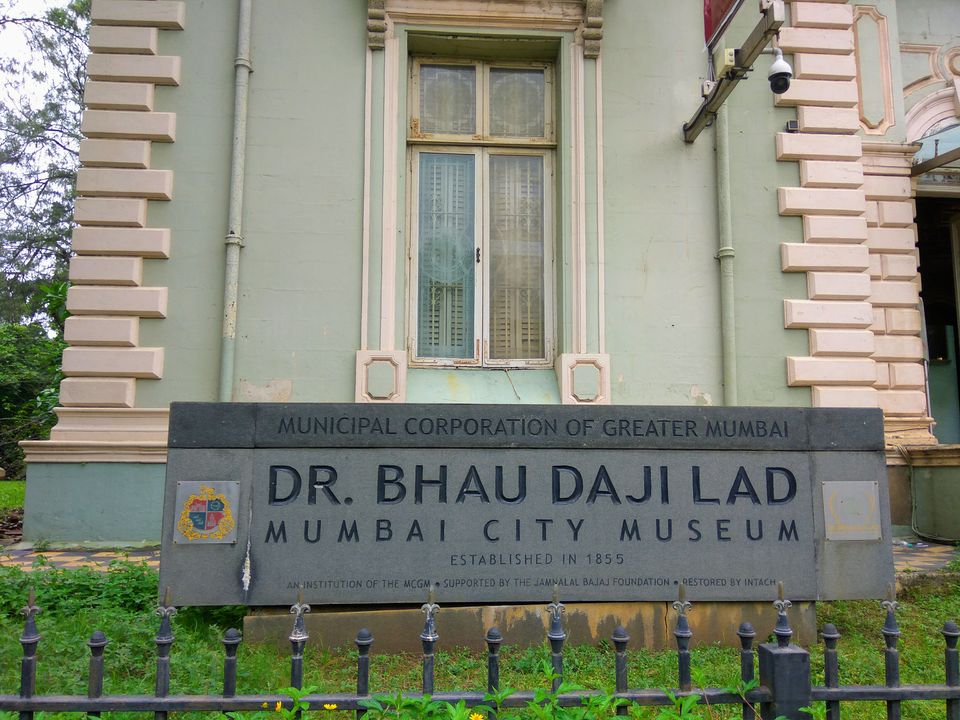 WHAT I LEARNT
Open to public since 1857, it is Mumbai's oldest museum and holds the distinction of being the first colonial building to be built specifically to house a museum.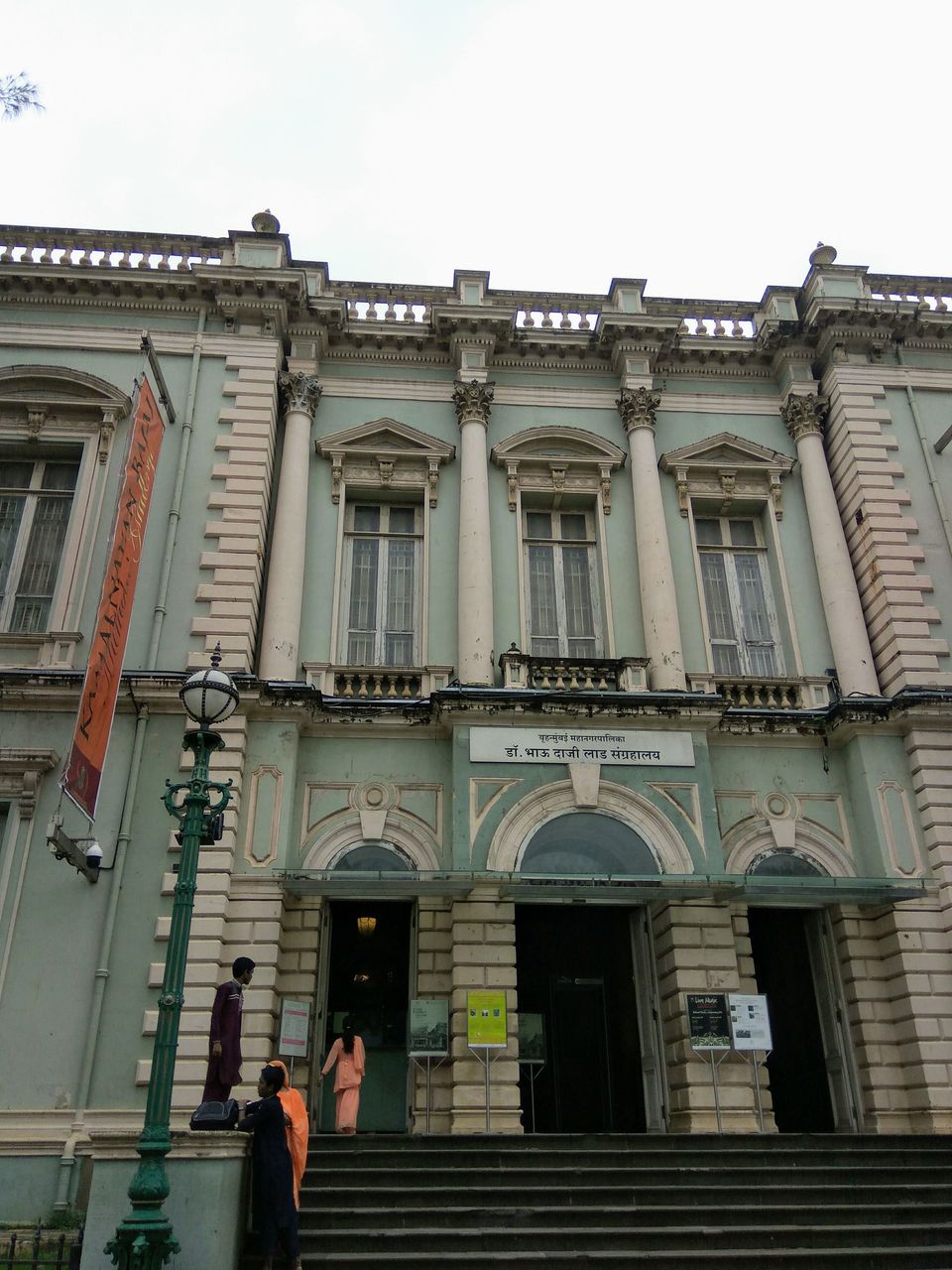 A very nominal amount gives you a ticket that will transport you to a different era. Starting with this vintage turnstile.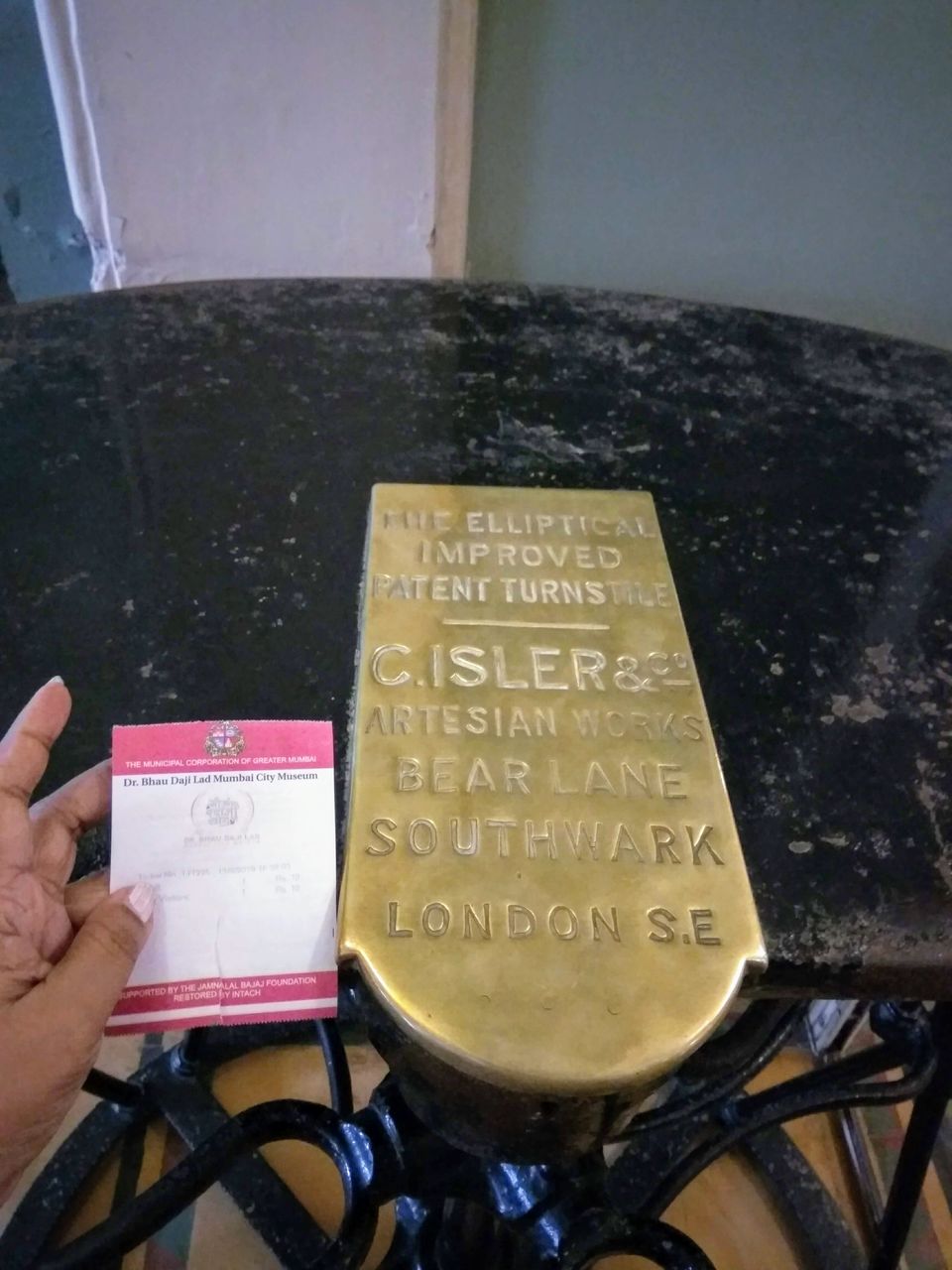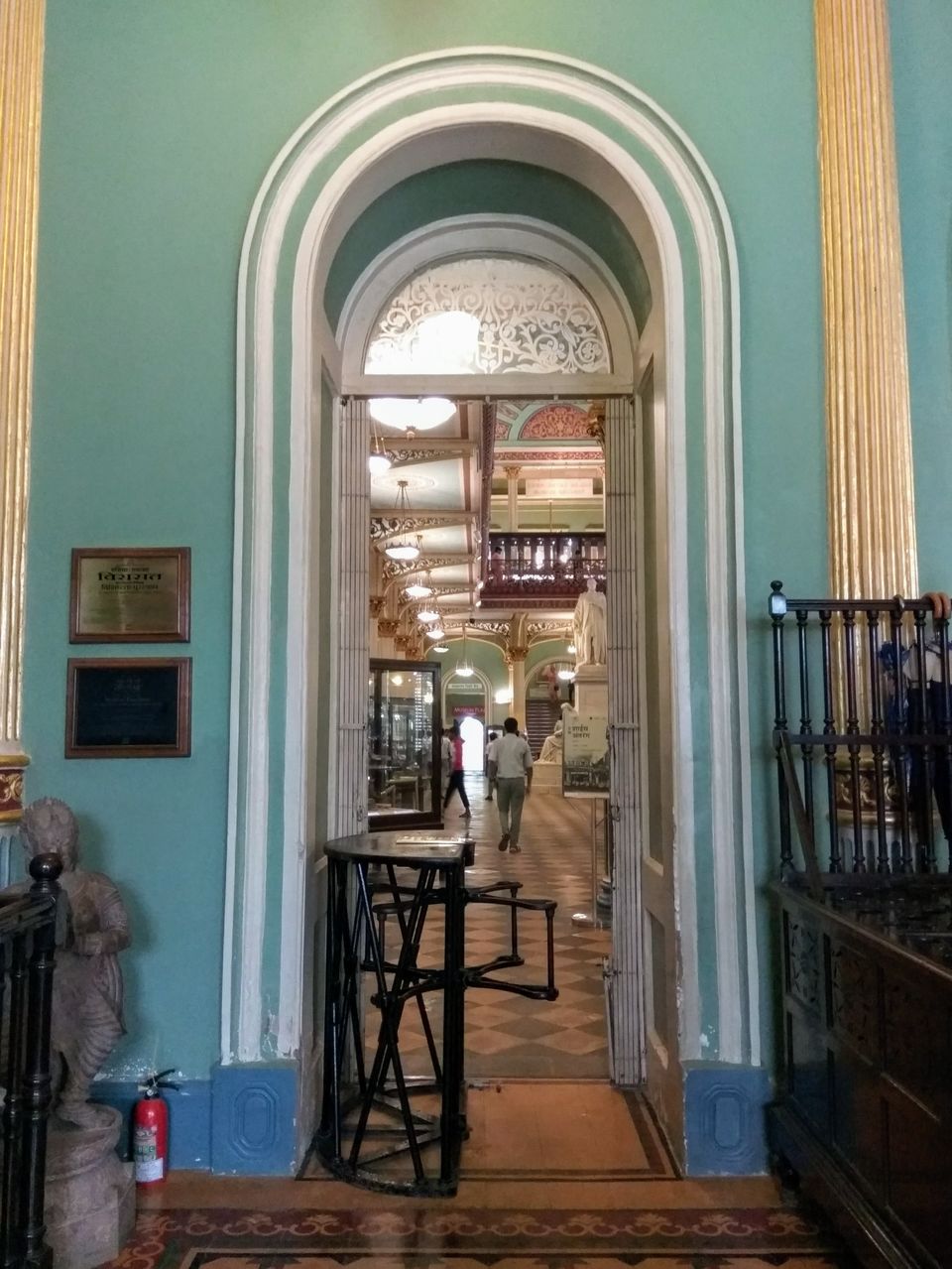 As I stepped inside the hall, my eyes blinked to readjust to the interior glimmer of lights and chandeliers and my jaw dropped. I must have been standing there looking awestruck because the voice of a museum guide broke the spell. He was pointing to the direction of the first displays.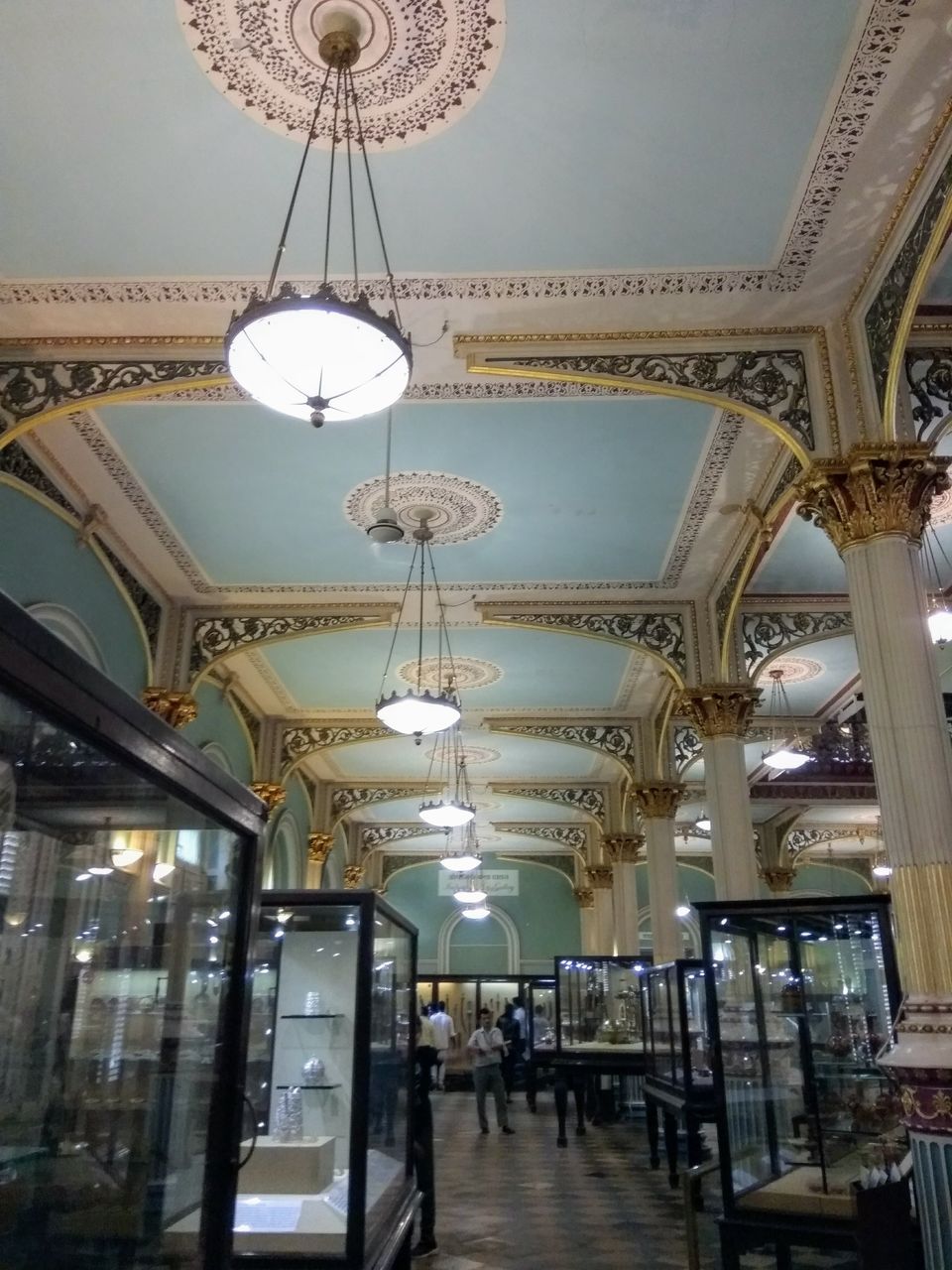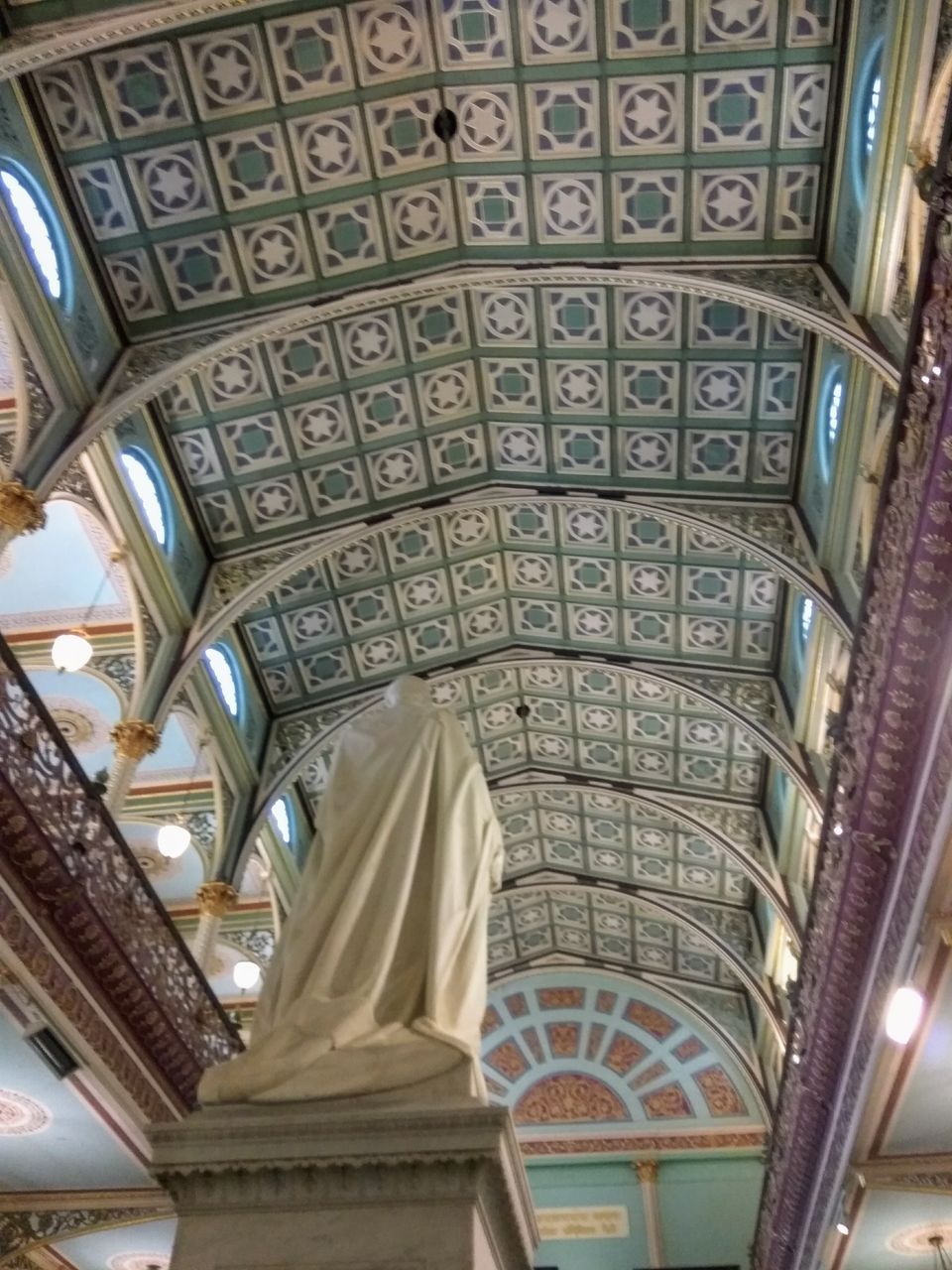 his is Victorian architecture at its best. This is also a shining example of meticulous painstaking restoration.
An agreement between the Mumbai Municipal authorities, the Jamnalal Bajaj Foundation and INTACH in 2003 led to the creation of the Dr.Bhau Daji Lad Museum Trust instrumental in the revitalisation and management of the museum.
And what a splendid restoration it has been. The museum was awarded the coveted UNESCO's Asia Pacific Award for Excellence in Cultural Conservation and also the International Quality Crown award in the gold category for its focus on quality and innovation.
The curious can access the official museum website to glimpse the before and after pictures. http://www.bdlmuseum.org/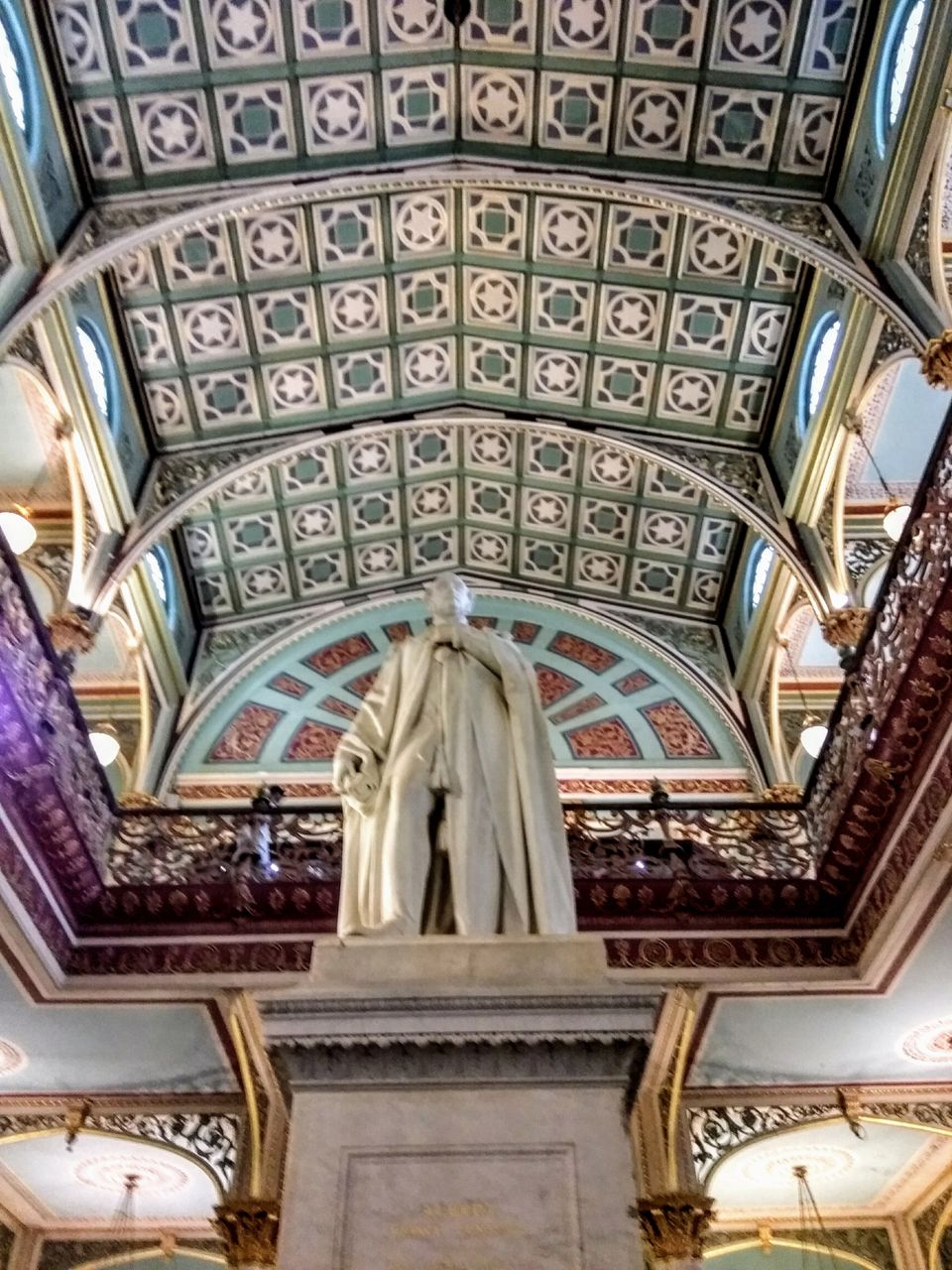 WHAT I SAW
The museum houses a large collection of archaeological finds, manuscripts, maps and vintage photographs besides silver, copper ware and costumes.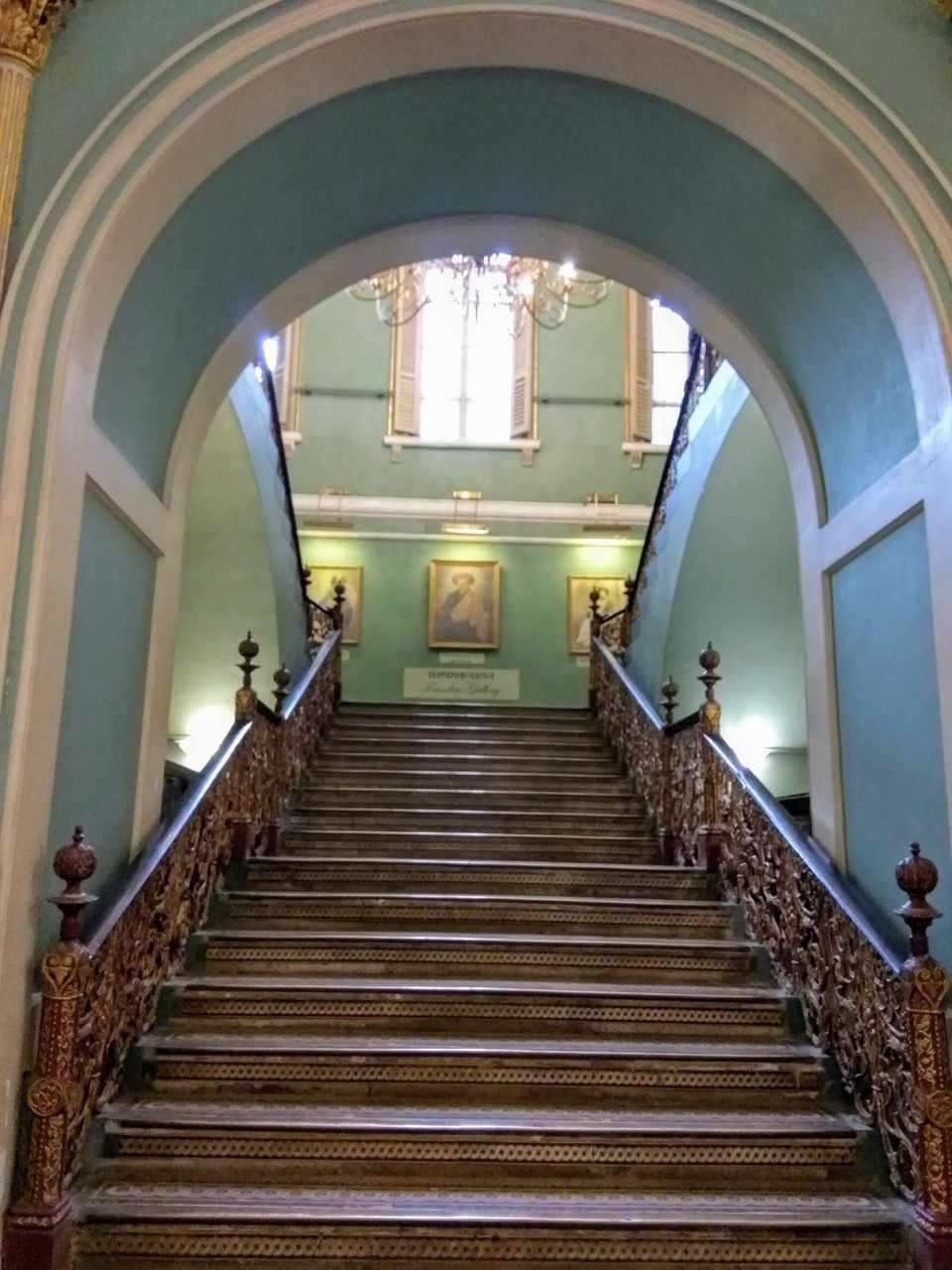 An ornate staircase is a photographer's delight with intricate detailing. The stairs transport you to another age as you glimpse the spectacular chandelier that greets you.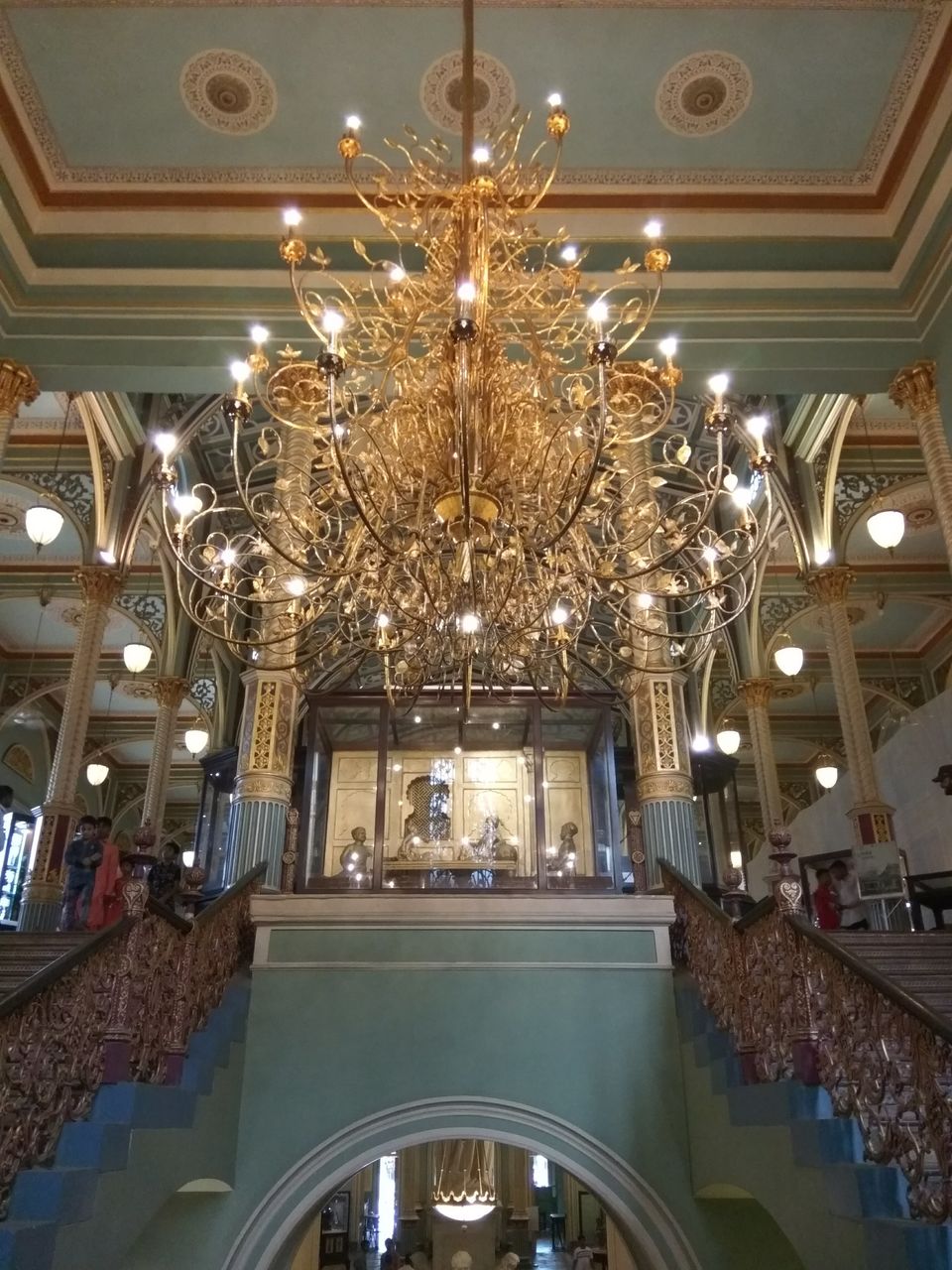 One gets a closer look at the splendid ceiling from the first floor.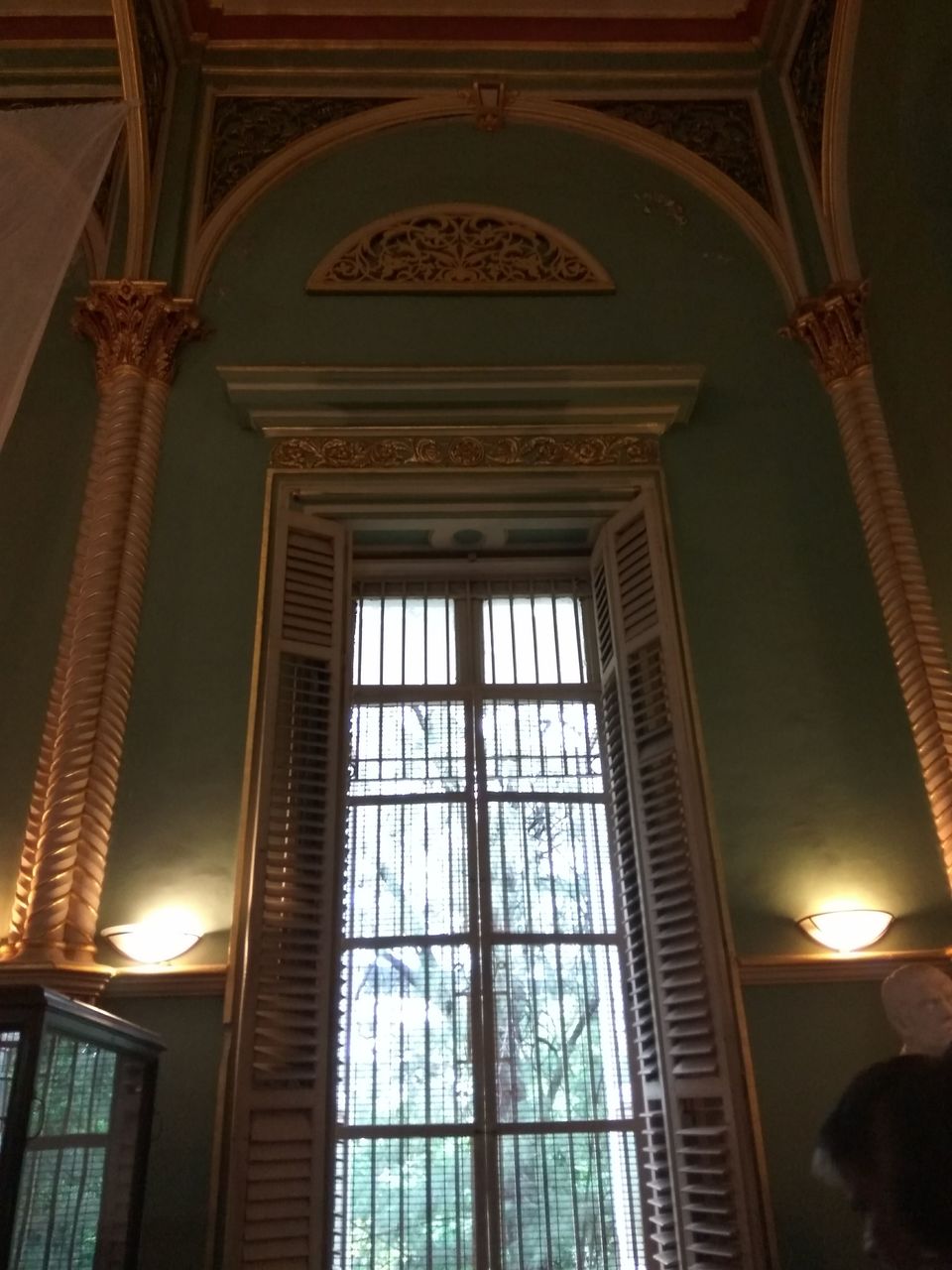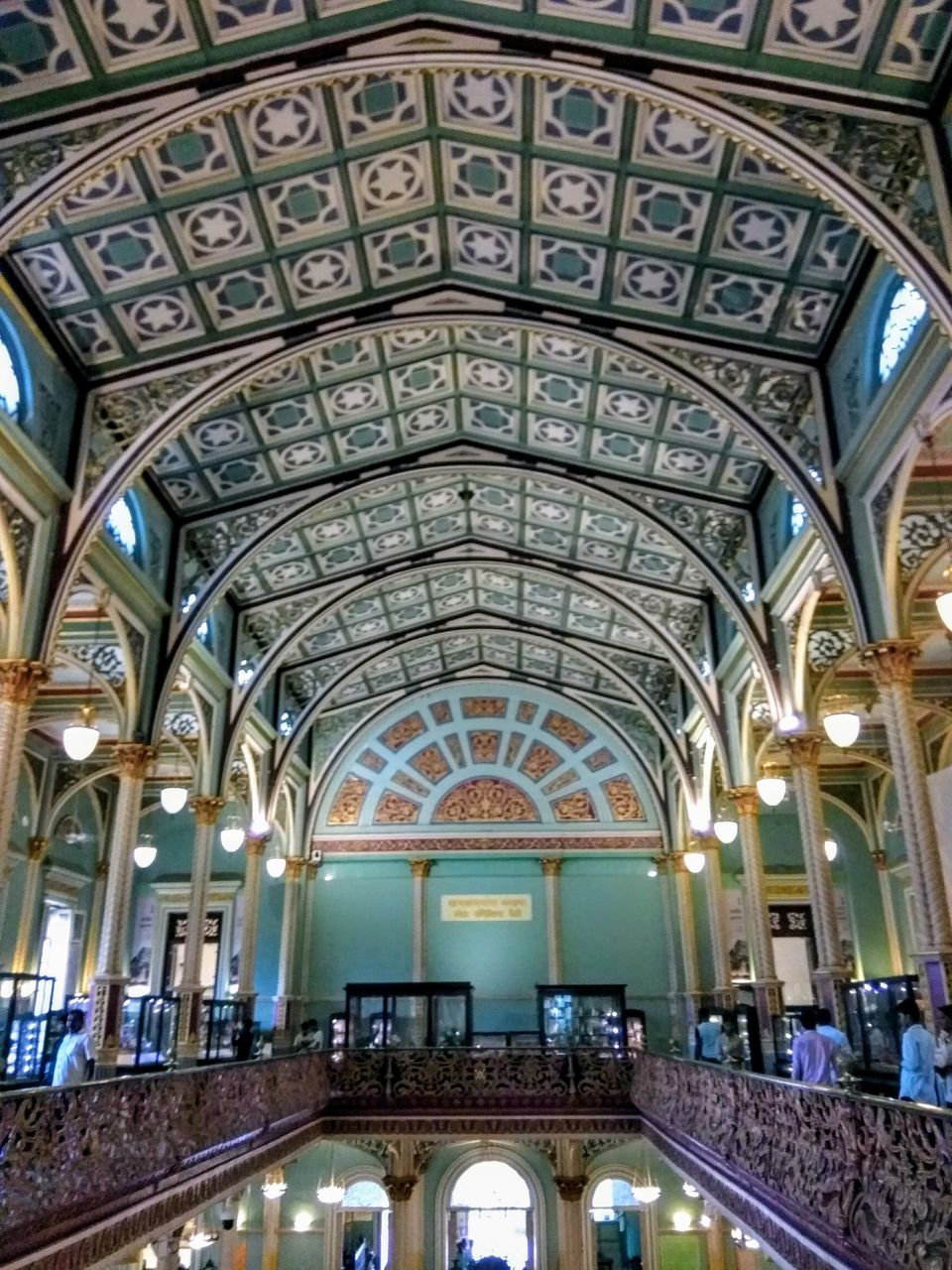 WHAT I LOVED
The museum transports you to another era. One minute you are surrounded by the sounds of Mumbai traffic and the hustle bustle of people making their way to the zoo and once you enter the premises, there is a kind of hush as you take in the plush interiors.
The place has been restored so painstakingly and every section, every display hallway reflects the efforts.
So If you love a slice of history served in a fabulous setting, this Museum surely deserves a visit.