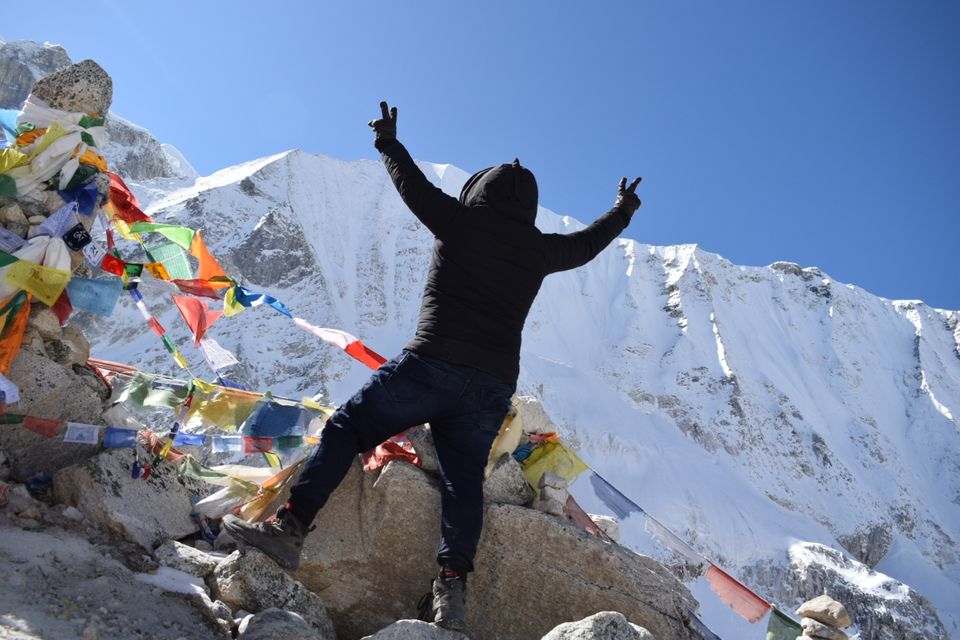 Day 1- Drive from birgunj to Soti Khola [710m/2,328ft],Today will begin with an 8-9 hour drive along Prithvi Highway which runs alongside the beautiful Trishuli River towards Soti Khola. We will pass through dense forests, over numerous hills and past various old and new settlements. After reaching Arughat, we begin to drive off-road amongst traditional settlements until you reach Soti Khola, where we will stay overnight in gust house
Day 2- Soti Khola – Maccha Khola [900m/2,952ft]: 6-7 HrsOn day 2 we head on to Machha Khola, crossing places like Armala, Apubesi, Liding, and Khani Besi. The trail passes through terraced farms along the way to the Sal forests and crosses many waterfalls which lead to a short walk on the sandy banks of the roaring Budhi Gandaki River. Then, after continuing to walk on the rocky terrain, we arrive in Machha Khola where we will stay overnight.
Day 3- Machha Khola – Jagat [1,410m/4,625ft]: 6-7 Hrs The trail we take on day 3 , from Machha Khola to Jagat, goes through places like Tatopani, Duman, Dovan, and Thado Bhanjyang. The trail was little challenging as it passes through a landslide area beside Budhi Gandaki River. This route allows you to have a panoramic view of Ganesh Himal (7422m), before we ascend higher up the stone steps, and further through the countryside until we arrive in Jagat, where we will stay overnight in local homestays
Day 4: Jagat – Deng [1,804m/5,917ft]: 6-7 Hrs.we will begin the day by walking past the villages of Salleri and Sirdibas, following the upward route of Budhi Gandaki River. Once we have crossed the suspension bridge, we will continue to walk through the terraced farms of the villages of Philim, Ekle Bhatti, and Thangurmu. Then, after crossing a few more suspension bridges, walking through bamboo forests, and passing by the village of Nyak, we will arrive at the Gurung village of Deng. Here, we will have a spectacular view of Shringi Himal (7161m) and stay the night.
Day 5- Deng – Namrung [2,630m/8,626ft]: 6-7 Hrs. Start by climbing alongside the Mani walls in Deng, and continue along the route, following the Budhi Gandaki River. The trail passes through several suspension bridges, waterfalls, rhododendron forests, and the villages of Rana, Bihi, and Ghap to arrive in Namrung. A panoramic view of Shringi Himal (7161m) and Ganesh Himal (7422m) can be observed from Namrung, here we rest coz next further the track was chellenging
Day 6-Namrung – Samagaon [3,530m/11,578ft]: 6-7 Hrs- As we leave behind Namrung, we ascend to the village of Lihi, and then to Sho and Lho. The trail passes through a landslide area, so it is important to maintain a steady pace. We pass by many Chortens and Gompas to reach Sama Gaon, which offers a stunning vista of Manaslu (8156m), Larke (6249m), and Naike (6211m) peaks. We will stay overnight in Sama Gaon.
Day 7: Sama Gaon – Pungyen Gompa – Samagaon: 6-7 Hrs day 7 we explore Sama Gaon, an idyllic village with a stone gate and Mani stone wall, so it's the perfect place to use this day too. In order to acclimatize, we hike through yak pastures and large grasslands to Pung Gyen Gompa, which is a beautiful Buddhist monastery sitting in the lap of the Himalayas. We visit the nearby Chorten, and spend some time soaking in the breathtaking beauty of Manaslu (8156m) along with the other peaks of the region. Then we will hike back to Sama Gaon for an overnight stay.
Day 8: Samagaon – Samdo [3,860m/12,660ft]: 4-5 Hrs-Today we continue to follow the Budhi Gandaki River upstream. The trail is wide and easier than other days, so you have a nice walk through the alpine vegetation of the region. Pass through large Mani walls encrypted with prayers and decorated with prayer flags as you walk your way up to the village of Samdo, where we will stay overnight.
Day 9: Samdo – Dharamsala/Larkya B. C. [4,460m/14,628ft]: 4-5 Hrs.Start by climbing down the river, before ascending to Larkya Bazar. The trail passes through several Mani walls and stone huts, and also walks on the gorge of Syacha Glacier to arrive at Dharamsala, also known as Larkya Phedi. Larkya Phedi provides an excellent view of Larkya peak (6249m) and Naike peak (6211m). There is only one lodge in Larkya Phedi called Larkya Rest House, where we will be staying for the night.
Day 10- Dharamsala – Larkya la [5,160m/16,924ft] – gust house in middle of annpurna rigion [3,720m/12,201ft]: 8-9 Hrs we start the trek early in the morning as you have a challenging day ahead. The trail walks through the moraines of Larkya Glacier, making the climb difficult. Continue climbing up the steep and icy trail until you reach Larkya La Pass. From the top you will have a panoramic view of Manaslu (8156m), Annapurna II (7937m), Himlung (7126m), Kang Guru (6981m), Larkya peak (6249m), and Ratna Chuli (7035m) among others. You will descend down from Larkya La, walking on a grassy moraine and rockfall area to the village of Bimthang and move forword toward annpurna rigion and stay in small village in between the forest
Day 11: forest gust house – Dharapani [2,300m/6,438ft]: 6-7 Hrs.From forest gust house , we descend down to Dharapani, leaving behind the spectacle of the Himalayas. Climb down Yak Kharka and pass through rhododendron forests to reach Kharche. Cross the fields and sub-tropical forests as you pass the Gurung village of Gho, en route to Tilije, enjoying the view of Manaslu and the Annapurna ranges along the way. We reach Dharapani. From were we take a jeep to reach besisher to take a bus to birgunj. And back to home
The trip was thrilling and adventurous
And most recommended trip so must go and enjoy the thrilling journey
Hope u like the trip n vlogb
sign by
Do follow
Travel_with_pranjal @instagram
Dr.pranjal upadhayay @instagram
Keep supporting
Keep exploring the world.