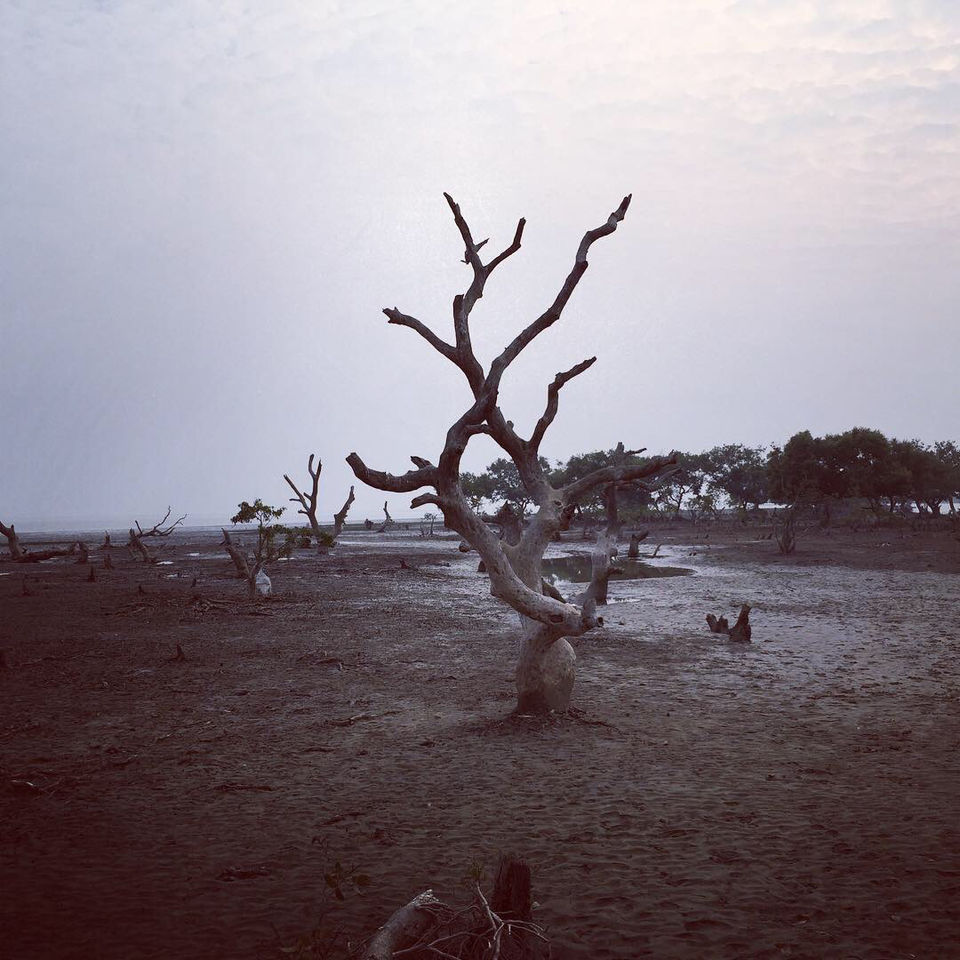 In the laps of nature.
#wanderlustchronicles #backwaters #hondabrio #mangrove
Digha is definitely no more an ideal holiday destination for travellers like me, who would love to leave the hustle and bustle far behind and be with the tranquility of the nature. #tripoto suggested me Bichitrapur, Odisha, 'sort of' new and yet to be 'invaded by tourists'. Roughly around 13 kms from New Digha, past Talsari, Bichitrapur is a very raw and undeveloped mangrove backwater beside the confluence of Subarnarekha in the Bay of Bengal. A parking lot (parking rate Rs. 10/-), couple of tea shops and a ticket counter for boat ride is all you find at the first glance. But that's until you book your ticket for the boat ride. Rs. 1000/- for a six seater boat ride along the backwaters in the midst of mangrove forest is a worth visit. The boat ride ends in a distant island, where we've spend around 30 mins. The peaceful island is filled with red-crabs, different species of birds and surrounded by trees. Walk as far as you want, or sit as idleness resides within you, but the call of the return bell is necessary as this place cannot yet offer a night stay.