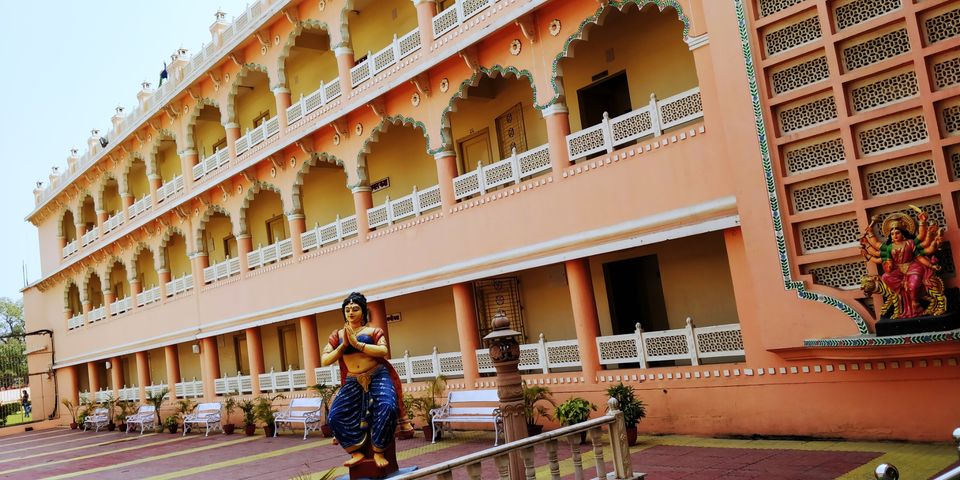 YOU DON'T HAVE TO TRAVEL TO "THE TOURIST PLACES" ALWAYS TO ESCAPE THE WEEK LONG WORK ON A WEEKEND..... YOU JUST NEED TO GO SOMEWHERE YOU HAVE NEVER BEEN BEFORE...
I live in Rourkela, Odisha and my work gives me one day off. When you love to travel you always find out some beautiful place to escape on your favourite day(Sunday)... Unlike the metros there are not so many famous places to enjoy a weekend. But still we manage to do something unusual and travel somewhere we have not been to whenever we get a chance.... And no feeling is more refreshing than this...
My husband and I got the common off day, which is a rare occasion beacause of our work commitments. But when we got one we decided to utilise it to the fullest.. Saturday evening we planned to visit this temple which is located 30km from Rourkela near Birmitrapur . . . It's The Rani Sati temple. A very old temple devoted to Rani sati....
We booked ola outstation and started at 10am after having a delicious breakfast at home. It took us roughly one hour to reach the temple and to be honest roads were not in a great shape and due to construction dust was all over. But that's you choose a car right to stay protected from all odds....
Hair, makeup and dress intact.....
After reaching the temple, you can take the offerings tray and perform the puja. The temple was great...  Nice architecture, great paintings and greater ambience. It reflects  the temple architectures of Rajasthan... There's the provision of lunch also in the temple and it's totally hassle-free if you book it in advance... After the Pooja we roam around the temple took some great snaps and headed for lunch. It was a satisfying lunch, clean and tasty... After finishing our temple visit we started our return journey and on the way we had some delicious moment at CCD.. 
When you try good and refreshing things on your off day, it makes you fresh and ready for the coming week..