Living in the capital city of the country can be really hectic, demanding, chaotic and soul draining with no place to bare you heart and soul. So whenever I get an option to run away from the hustle-bustle of Delhi, I just do it. This time I was heading to Sambhaavnaa Institute, located close to Kandbari, a small hill station in Himachal Pradesh for a 5 day workshop.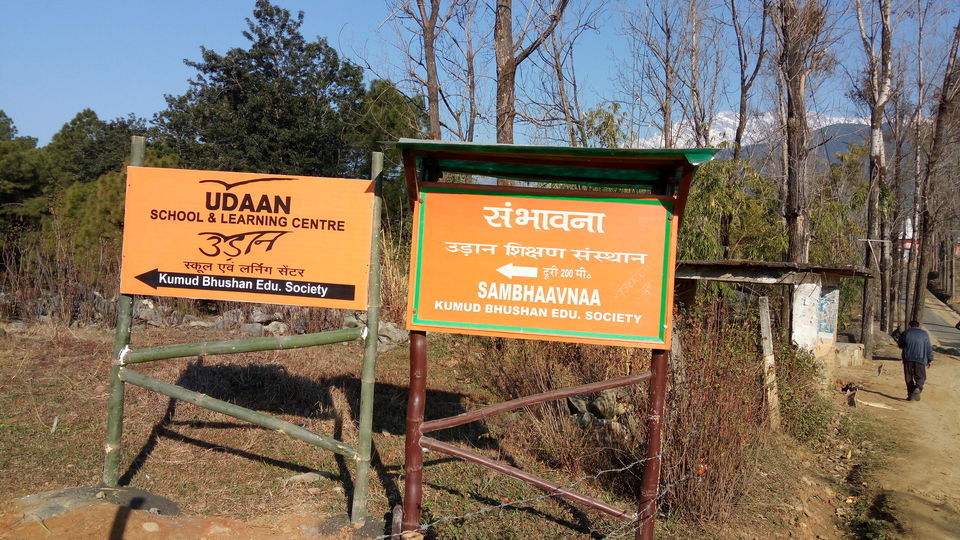 I reached Palampur at about 7 am in the morning- contrary to the climate, it was quite foggy and cold. We hired a cab from the bus stop to the Sambhaavnaa Institute, it was about 10 kilometers so we reached our destination in approximately 20 minutes through the narrow zig zag road. Set in the backdrop of enchanting Dhauladhar mountain range, which were snow covered, rising sun, fresh breeze kissing my hairs, tea plantation, farms and few mud, stone buildings welcomed us on reaching Sambhaavnaa Institute, I instantly fell in love with the scenic beauty of the place.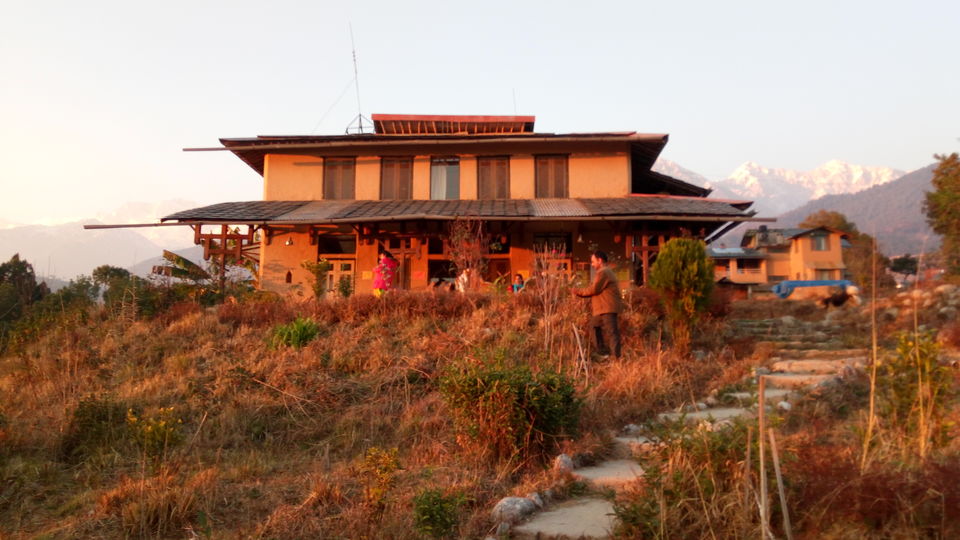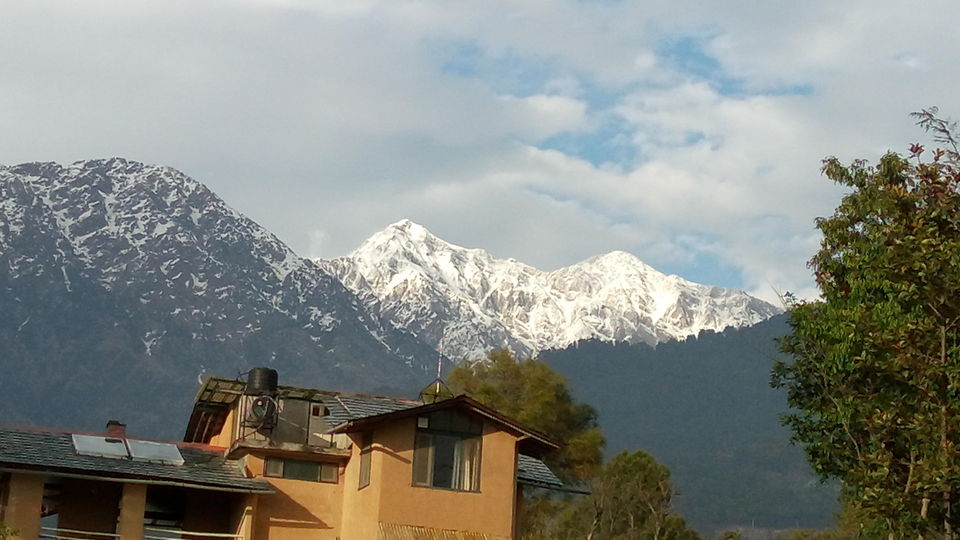 The buildings- first workshop space with kitchen and 'gaap shap chabutra' at ground floor, second- dormitory for the participants and office space, third- the residential space for staff and fourth- Udaan school and children's learning center are all constructed by Didi contractor, who blends the traditional mud, wood and stone style with modern aesthetics and scientific knowledge. Interestingly, the food that is served in the Institute is cultivated in the farms at Sambhaavnaa itself, depending minimally on the materials bought from the shops. There is gow-shala also which has about 2 cows, 4 calf and many hens.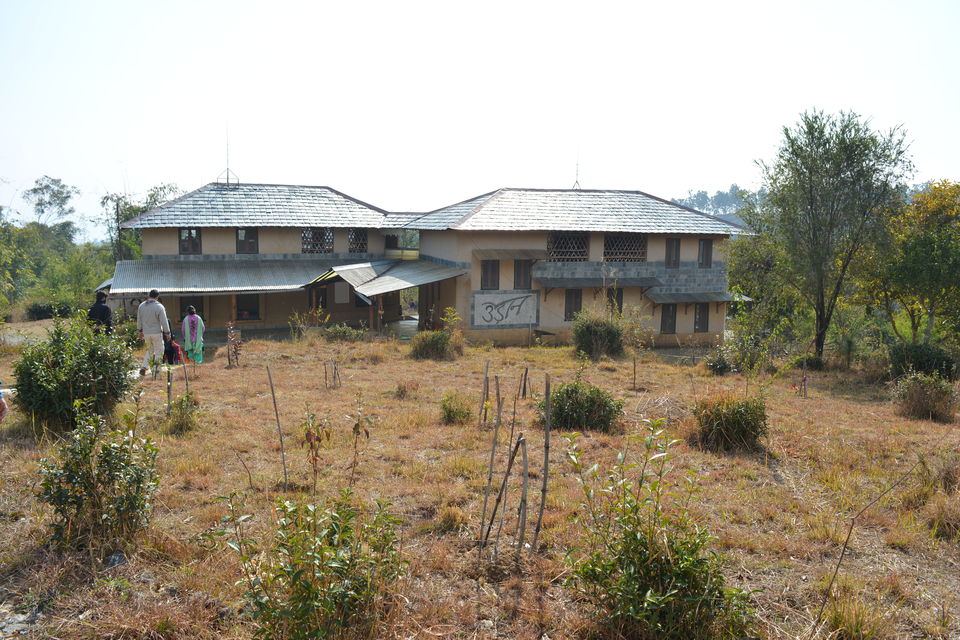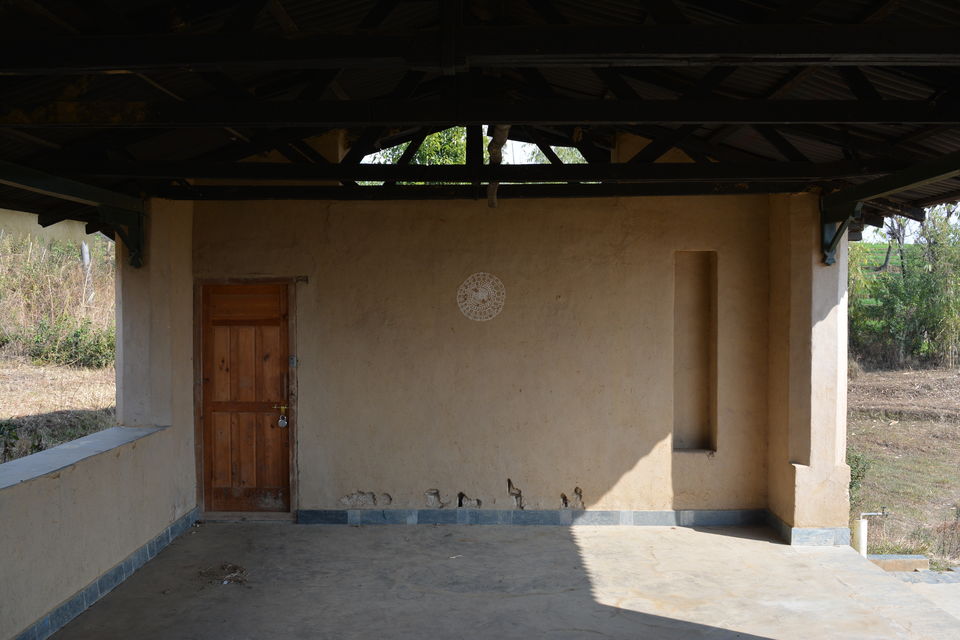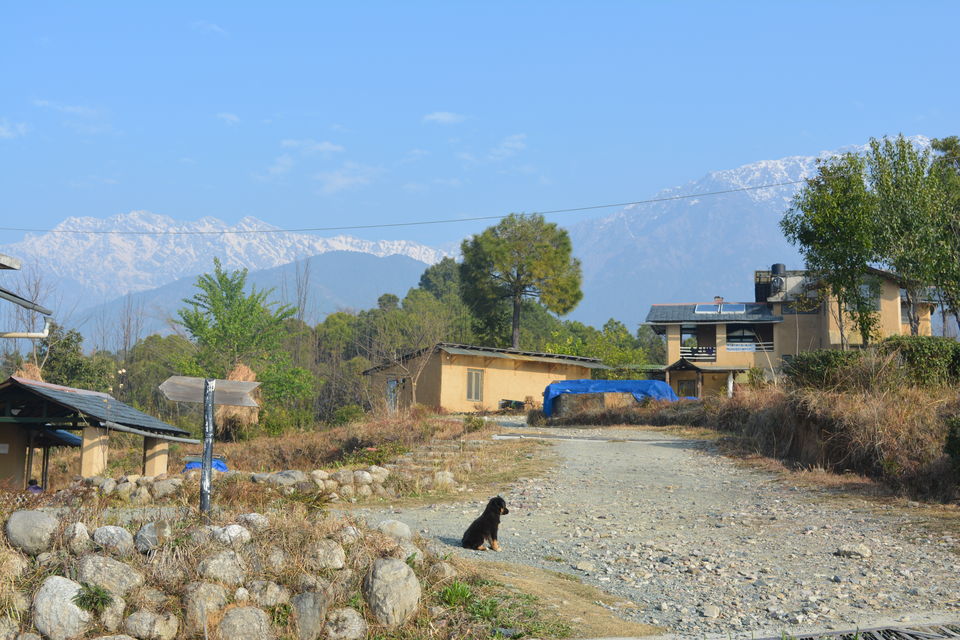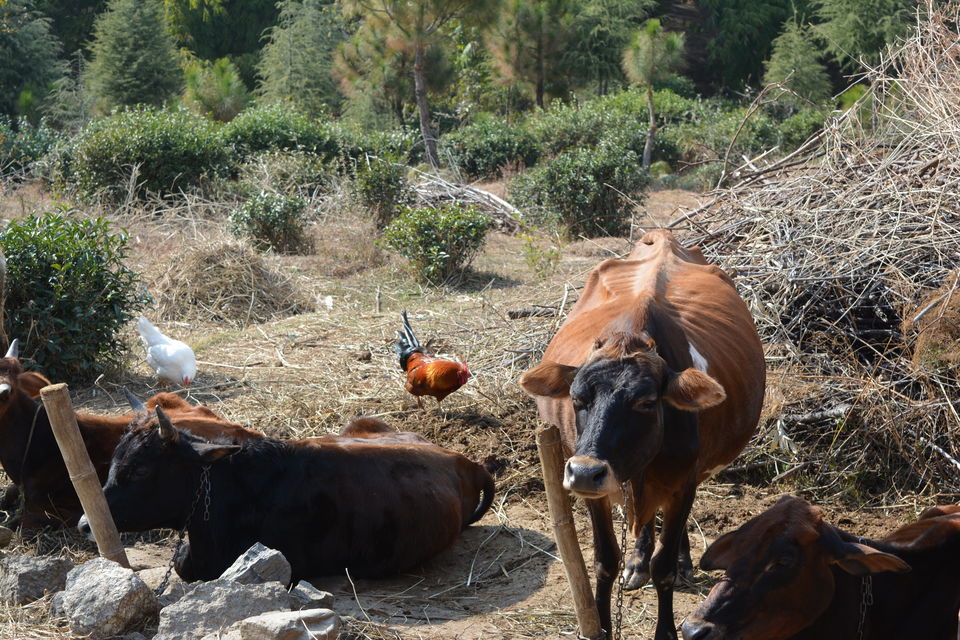 The tea that is cultivated here is different from other tea estates in North East, it is rich in fragrance and ingredients which are beneficial for health. The nearest forest is immediately at the back of the kitchen, crossing a narrow stream of water. After our workshop got over, all of us decided to have a jungle walk together. I struggled to cross the stream as it had huge stones, I was supposed to either walk over the stream (not that easy seeing the flow) or jump over the big stones. Gathering all my courage, I finally climbed over those stones.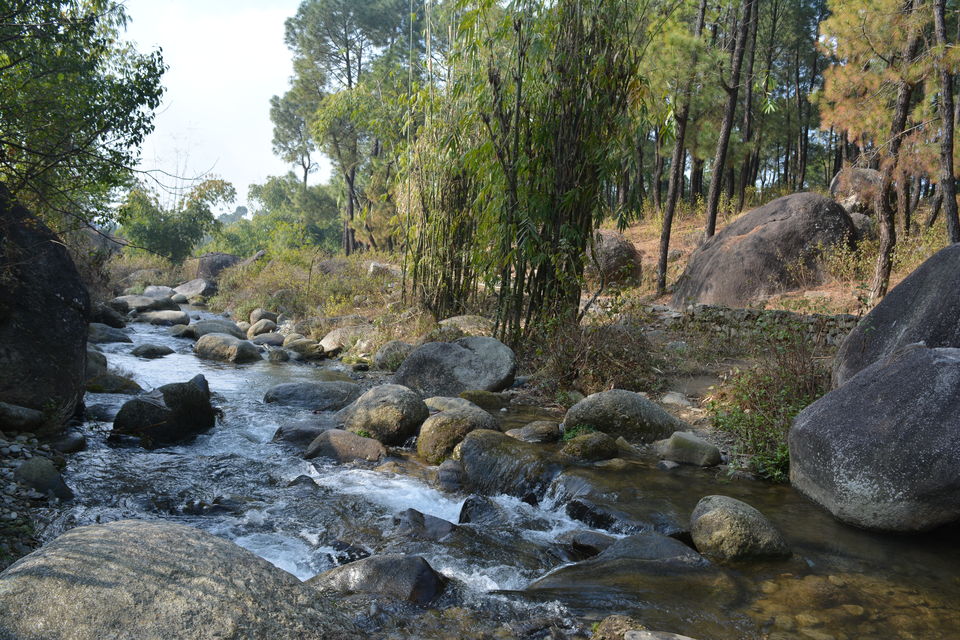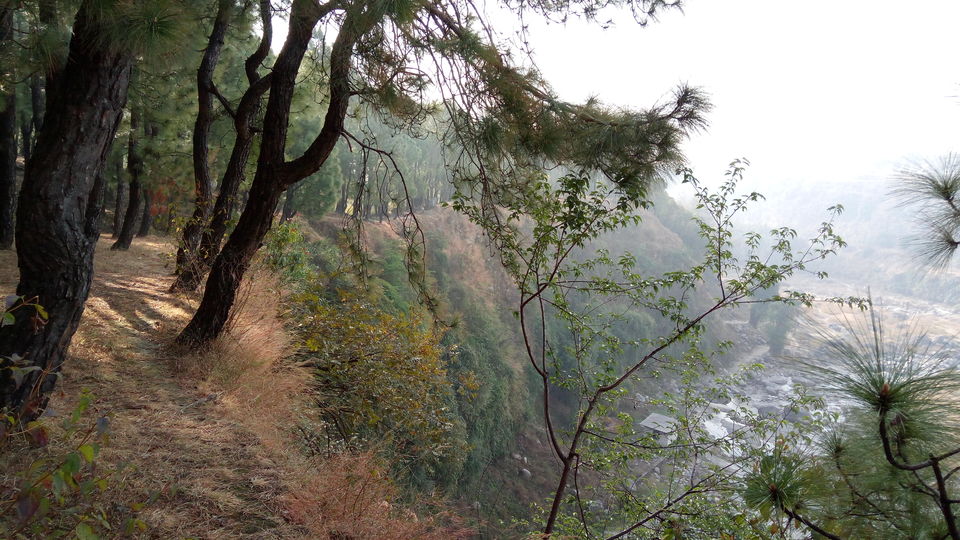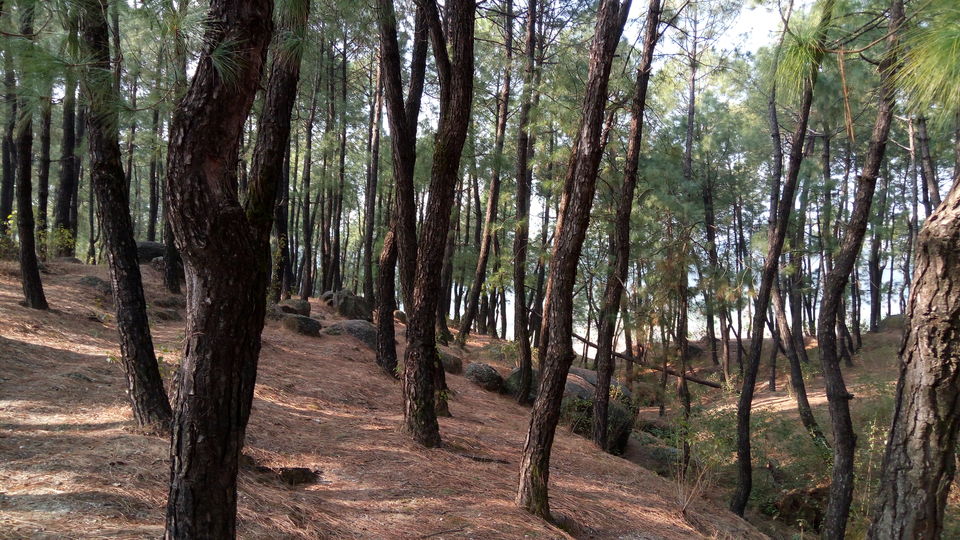 The forest was full of pine trees- huge, closely place with a nature made path. It was easy for anyone of us get lost in them, though the beauty and the peace was heart-warming. I just wanted to see the sky which had invisible with these tall pine trees, as I gazed beneath I saw river flow by.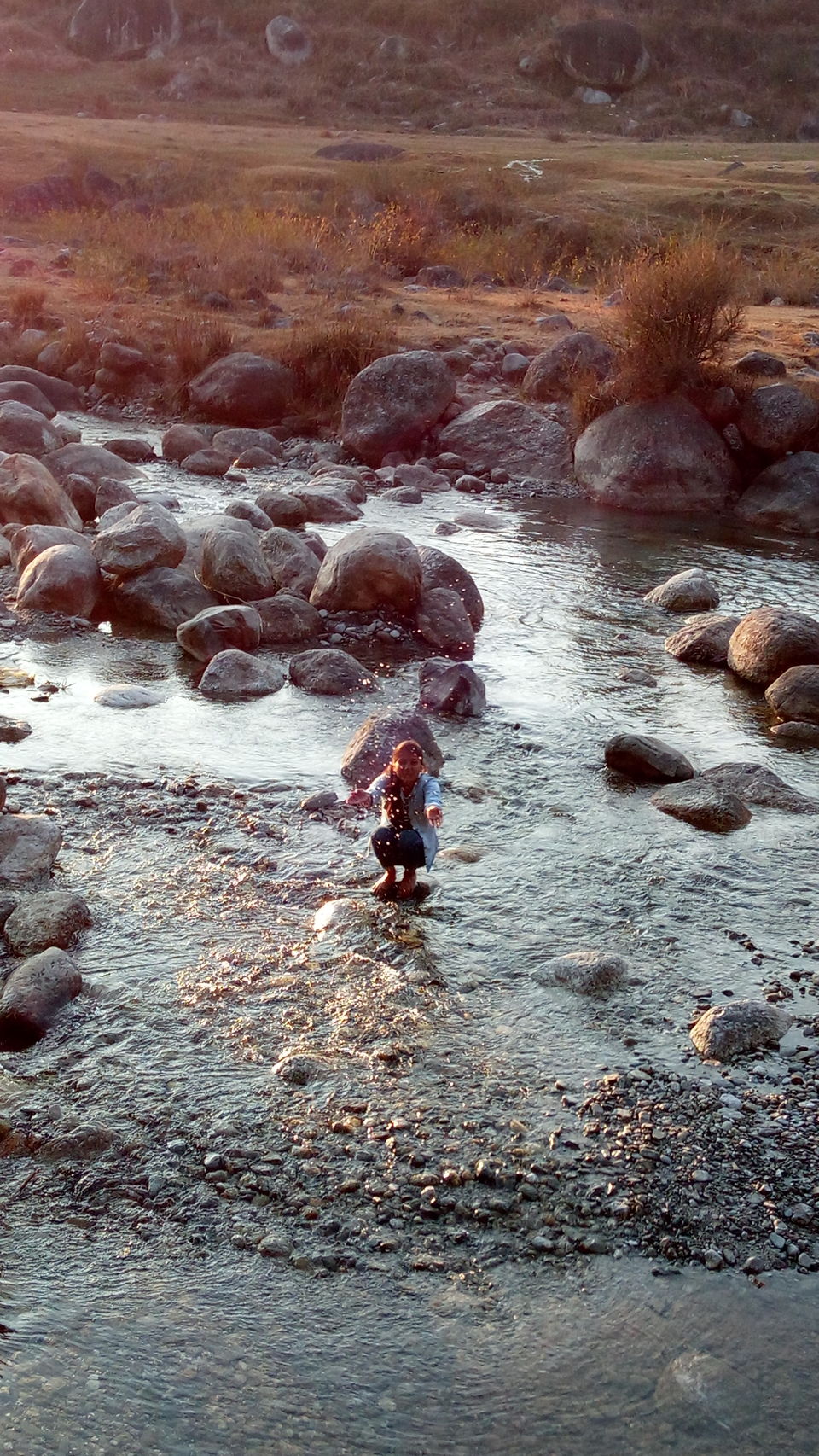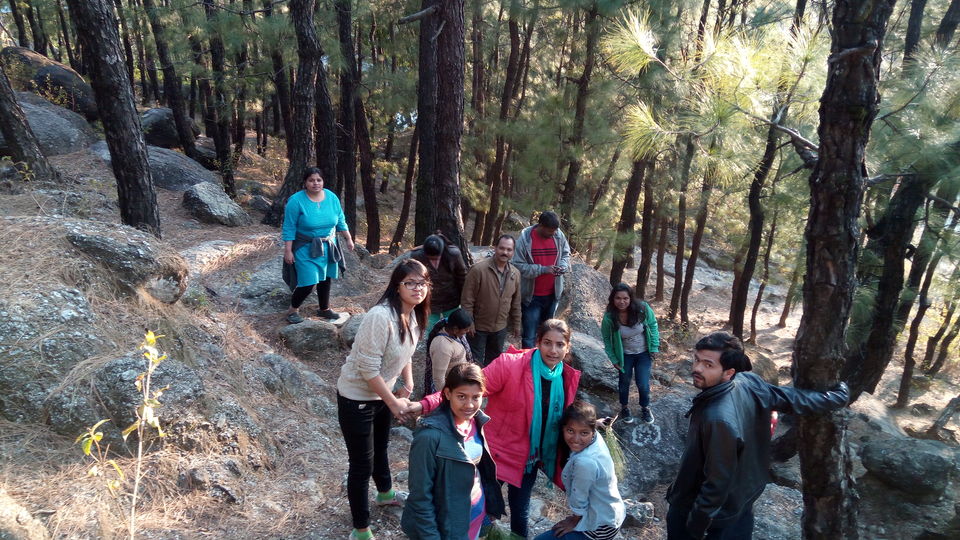 It was spectacular, the whole beauty had taken over my mind, and I was just observing and gazing at what gift nature had bestowed us with. We had to trek down to reach the Neugal stream. It wasn't that difficult to reach there, the stream looked mystic running over huge and small stones, with in no time I went inside. Though the depth was less, dipping feet in the chilled flowing water brings serenity.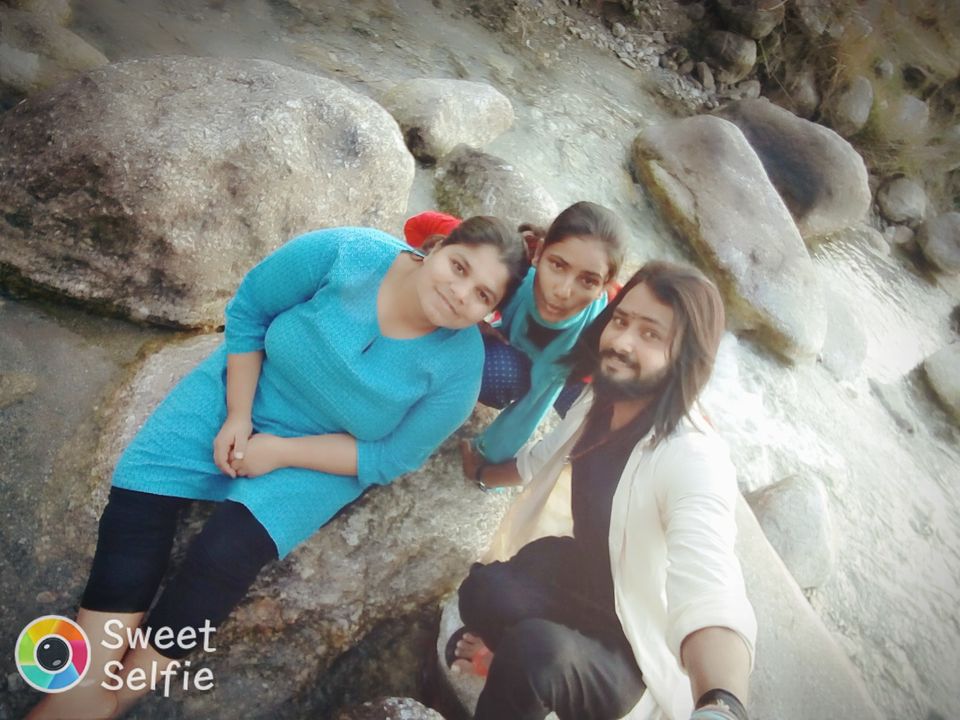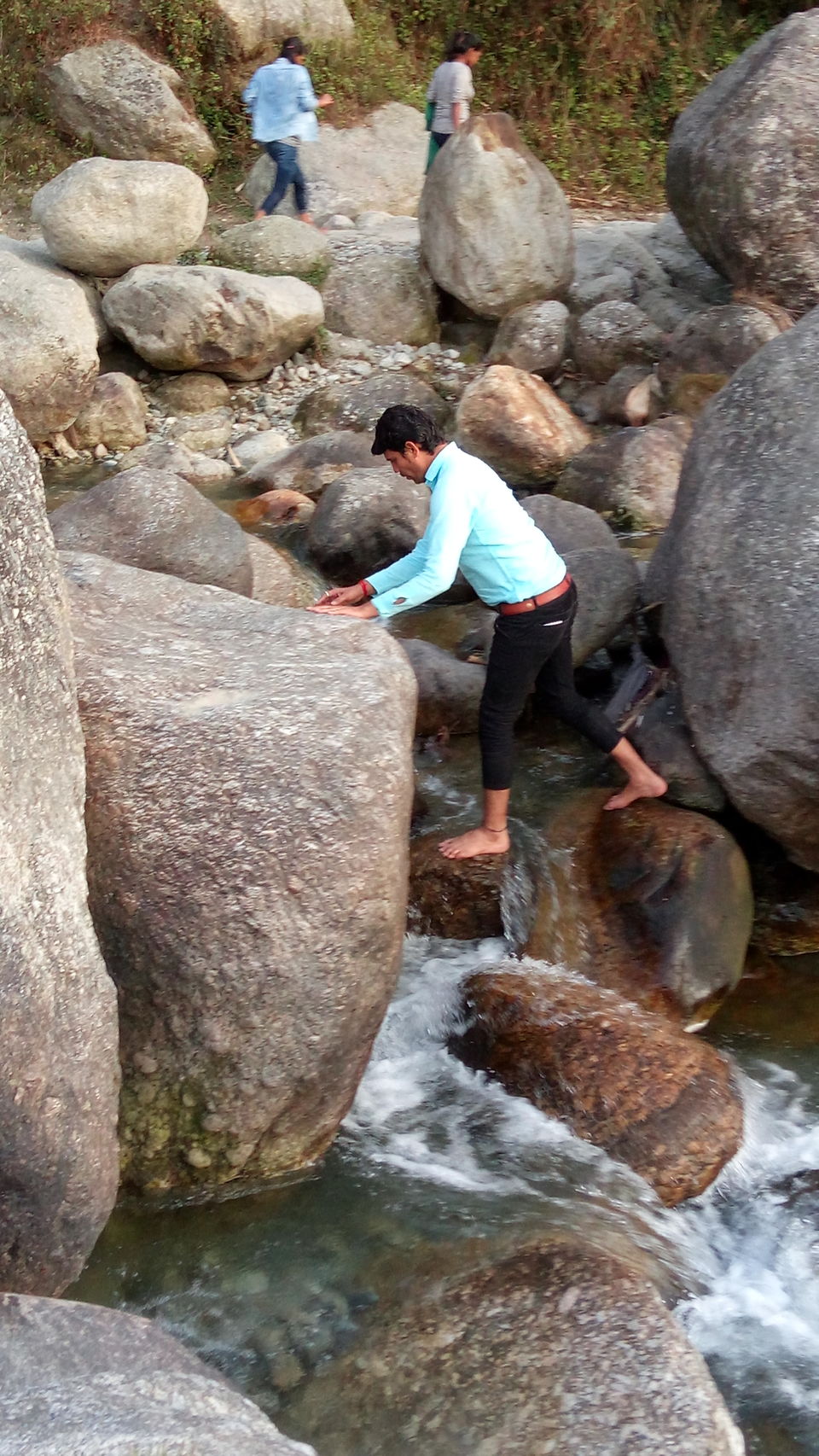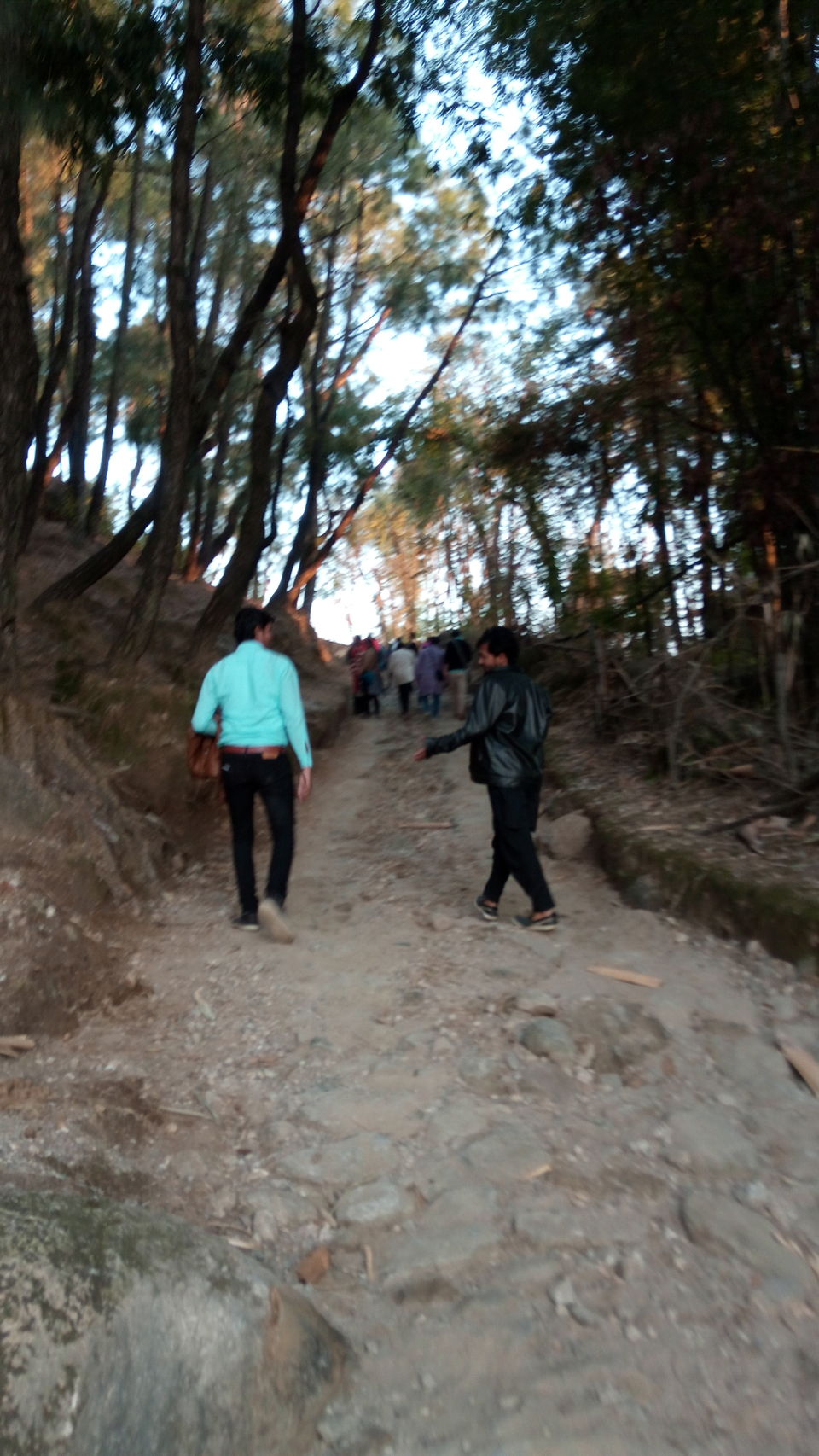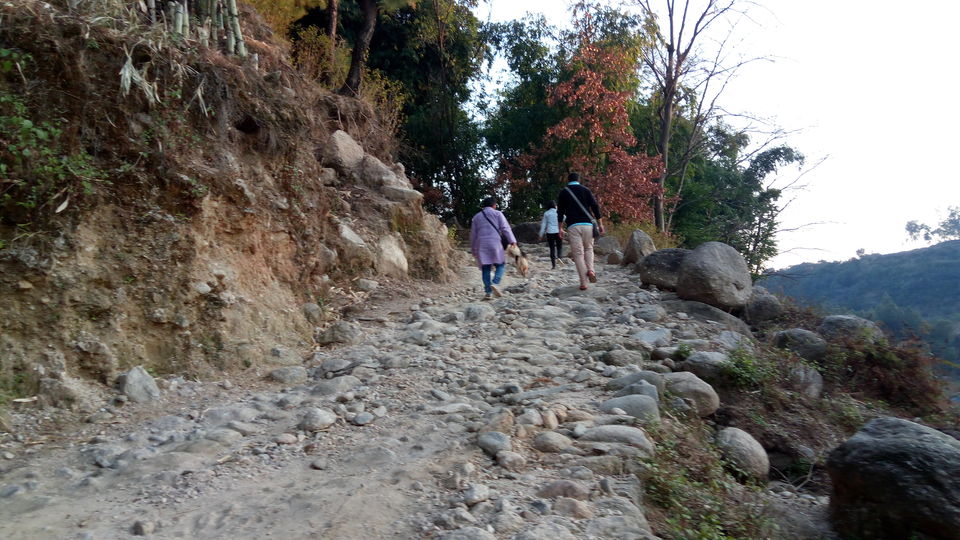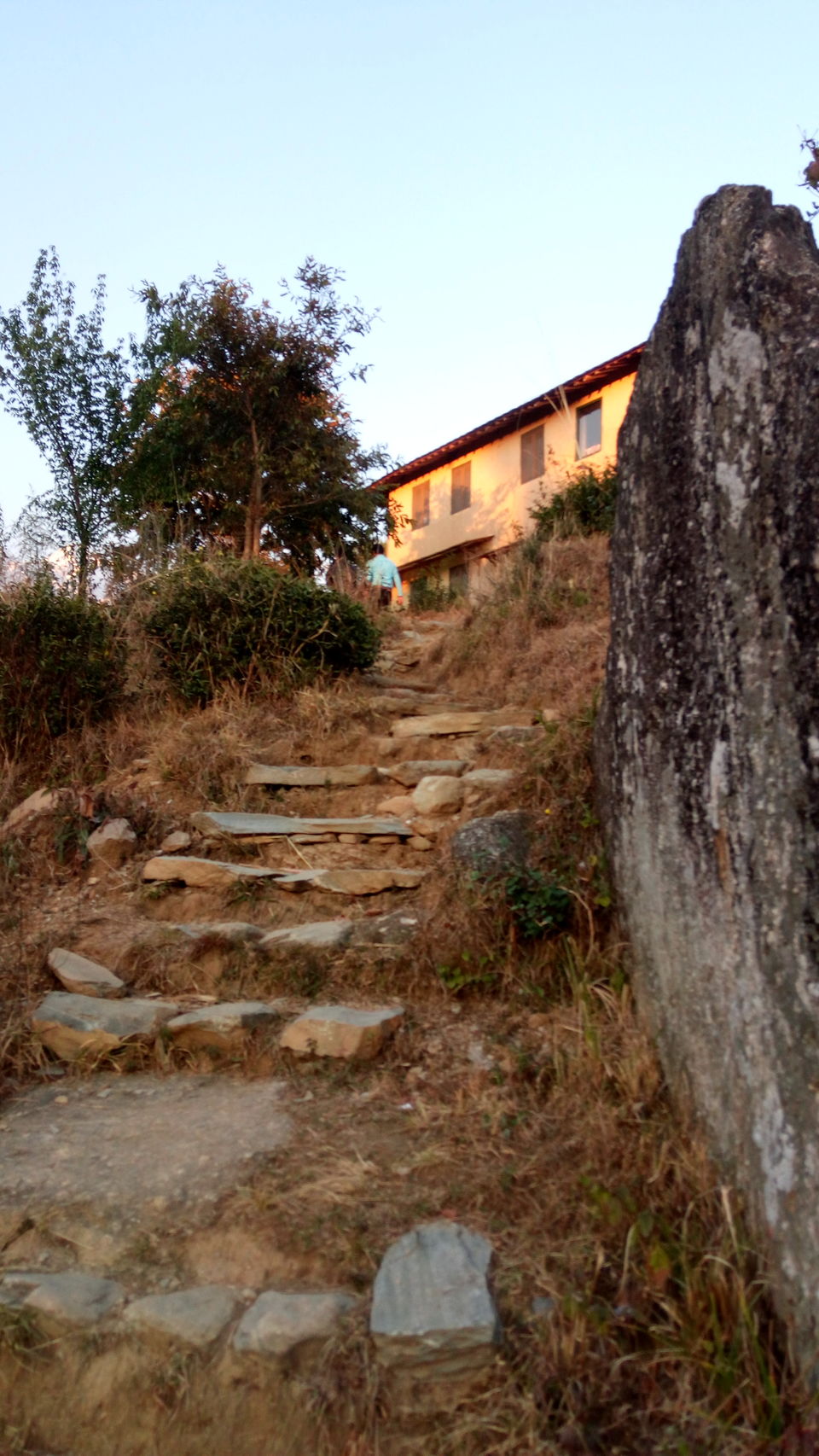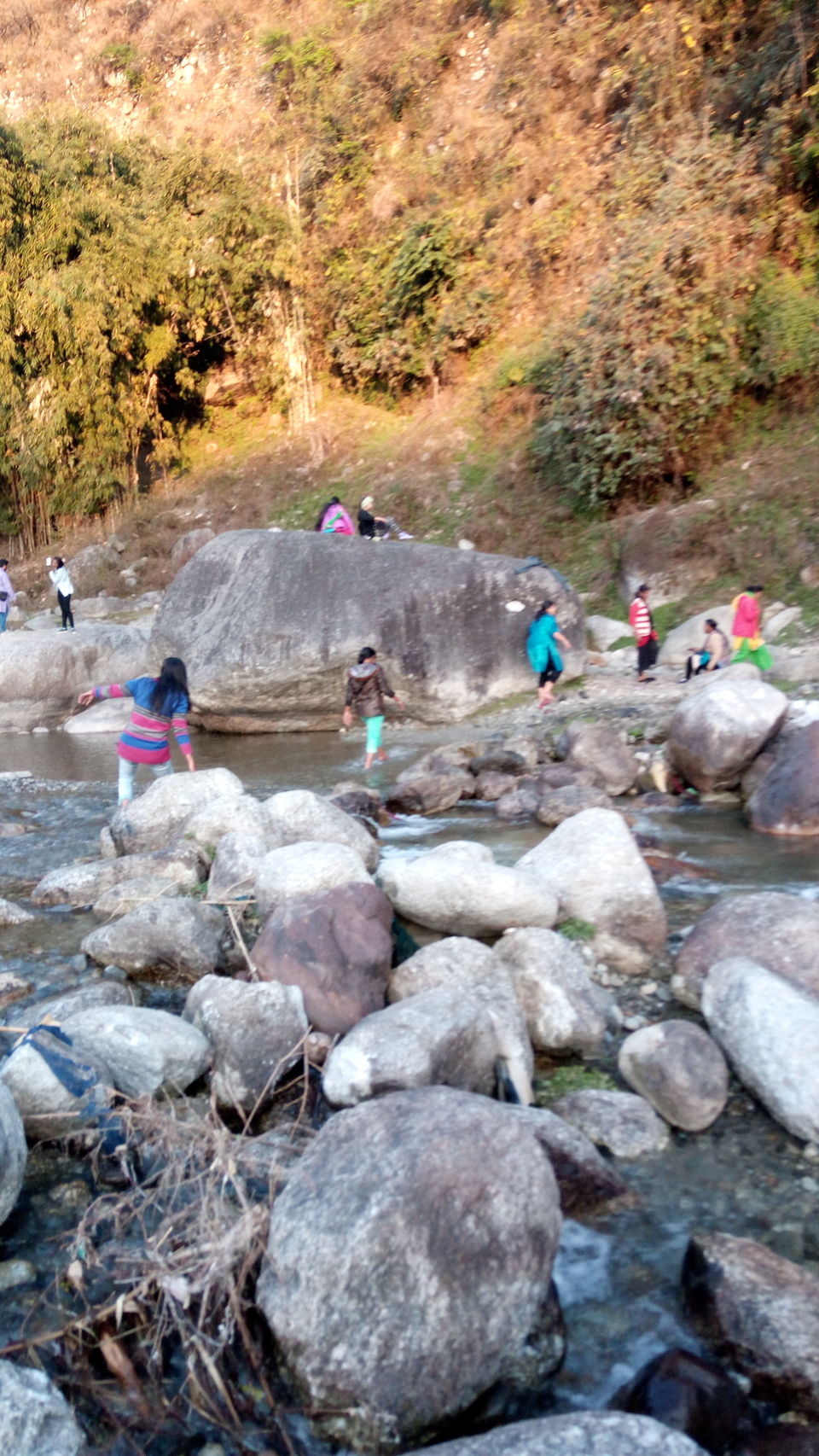 While I was sitting on a stone, my feet rested in the water, there was a burst of water fight. I was fully drenched, thankfully I was not wearing sweater. As the sun started setting we moved back to Sambhaavnaa, it was beautiful, cold and serene :-)
I had also gone to the Neugal stream through the different route while we had a break after the breakfast. That route was easier, we just had to keep moving down from the kitchen to the dorm to the Udaan center and then crossing the road in the village and finally moving up straight followed by moving downwards towards the stream. It looked so different in the morning. It facilitated me to connect to nature in a surreal way, the conjecture of soul and the nature brought closeness to my inner self. As I sat on the huge stone in the water, I longed more and more to just stay here!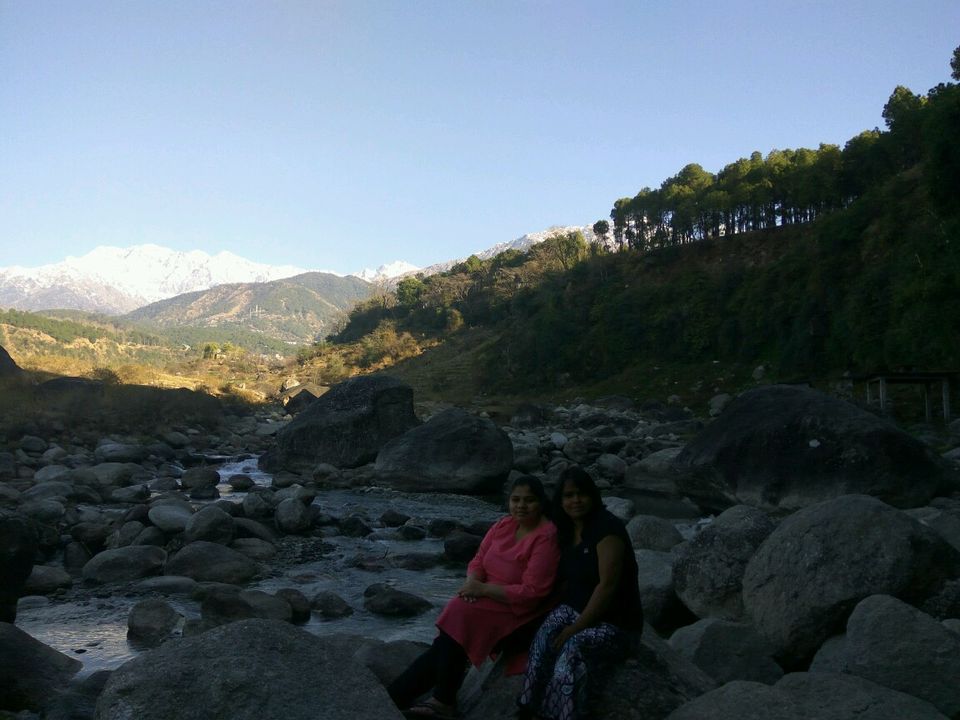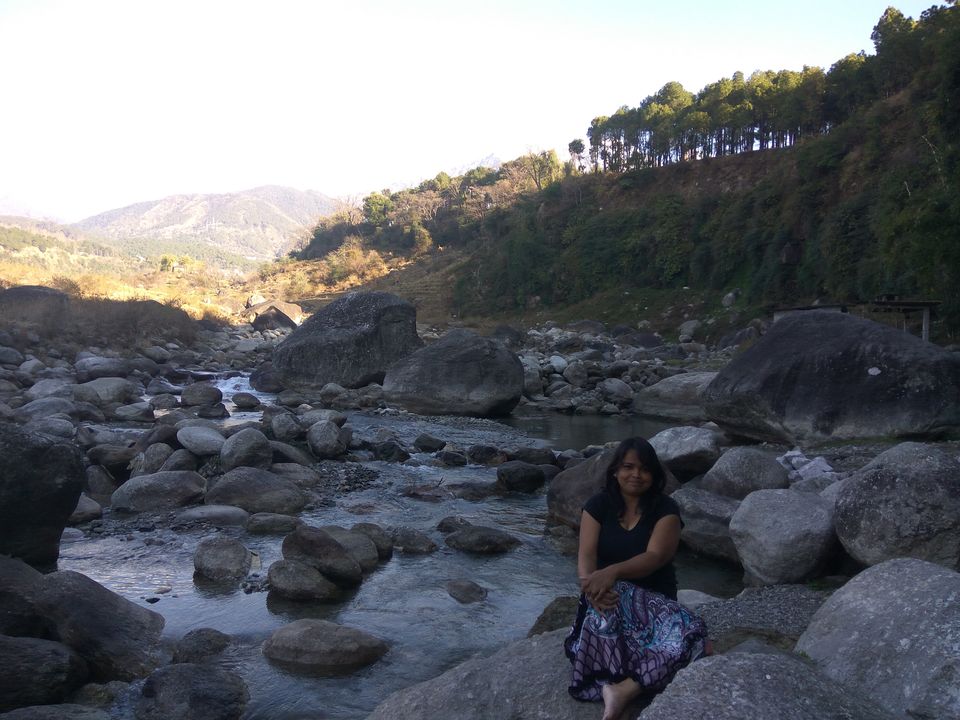 There is Udaan school, which is designed as an experiential learning space, where teachers work as facilitators to enable & support a child in her learning journey, rather than trying to teach them. Udaan has a Learning Center too which focuses on providing a friendly & fun learning space for the children. It consists of a large library, science & math lab, puzzles & indoor games room, activity room & playgrounds.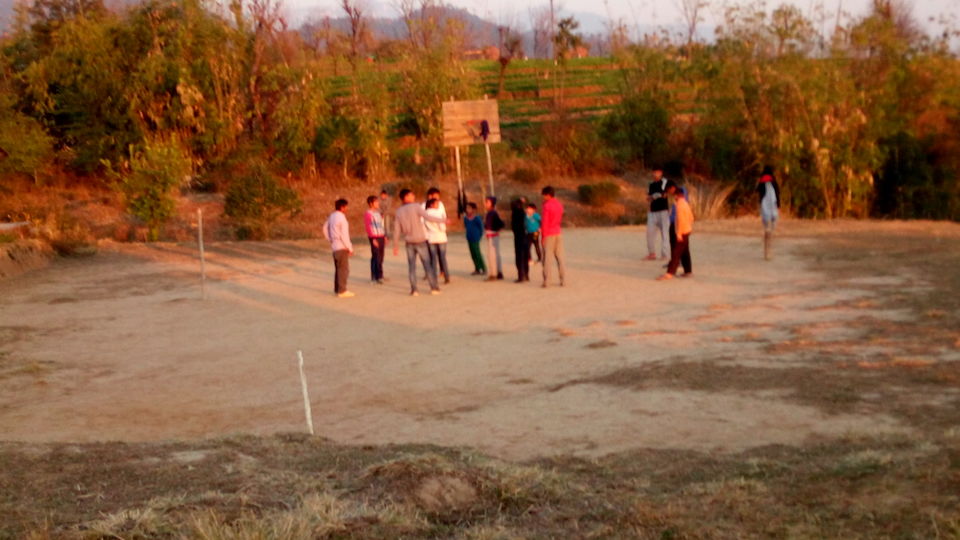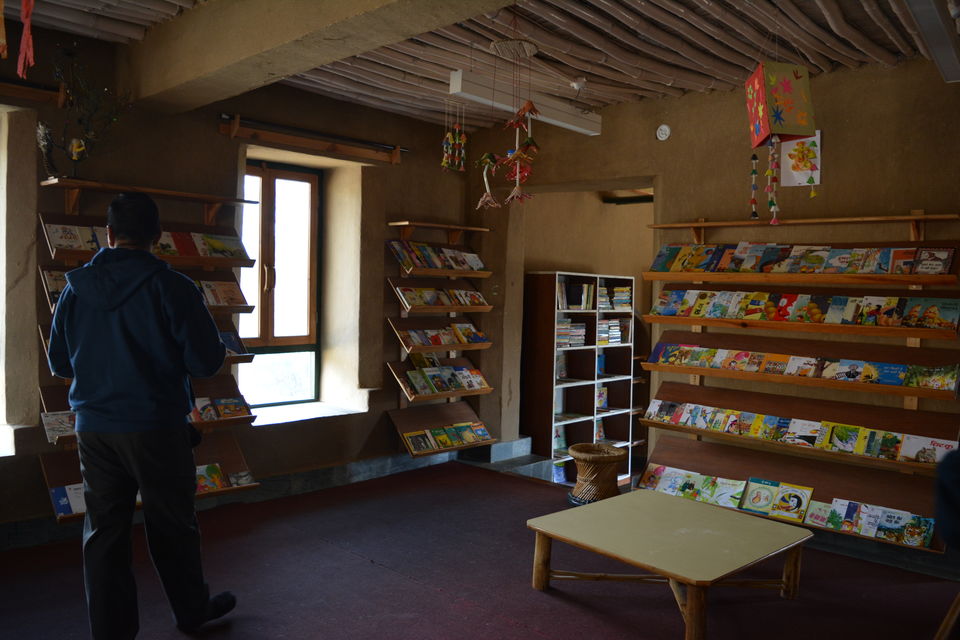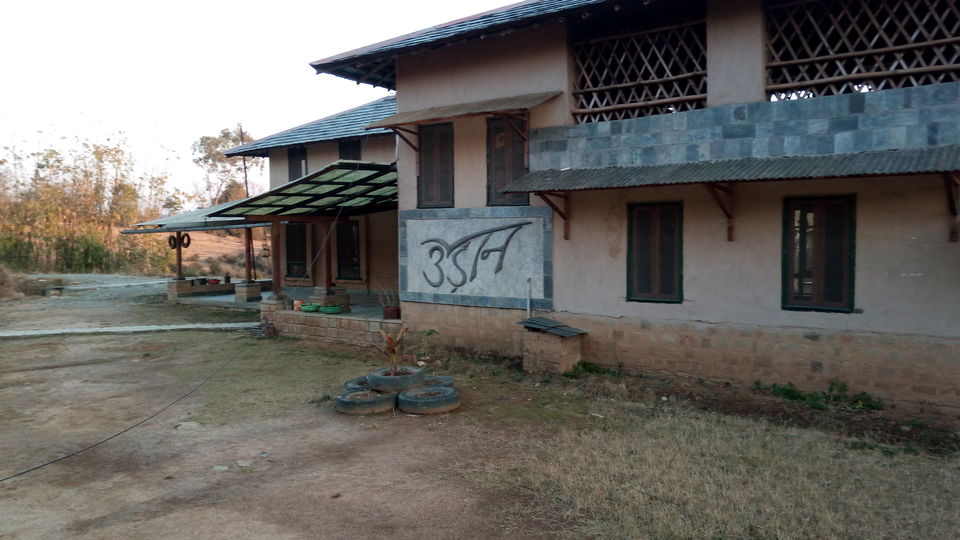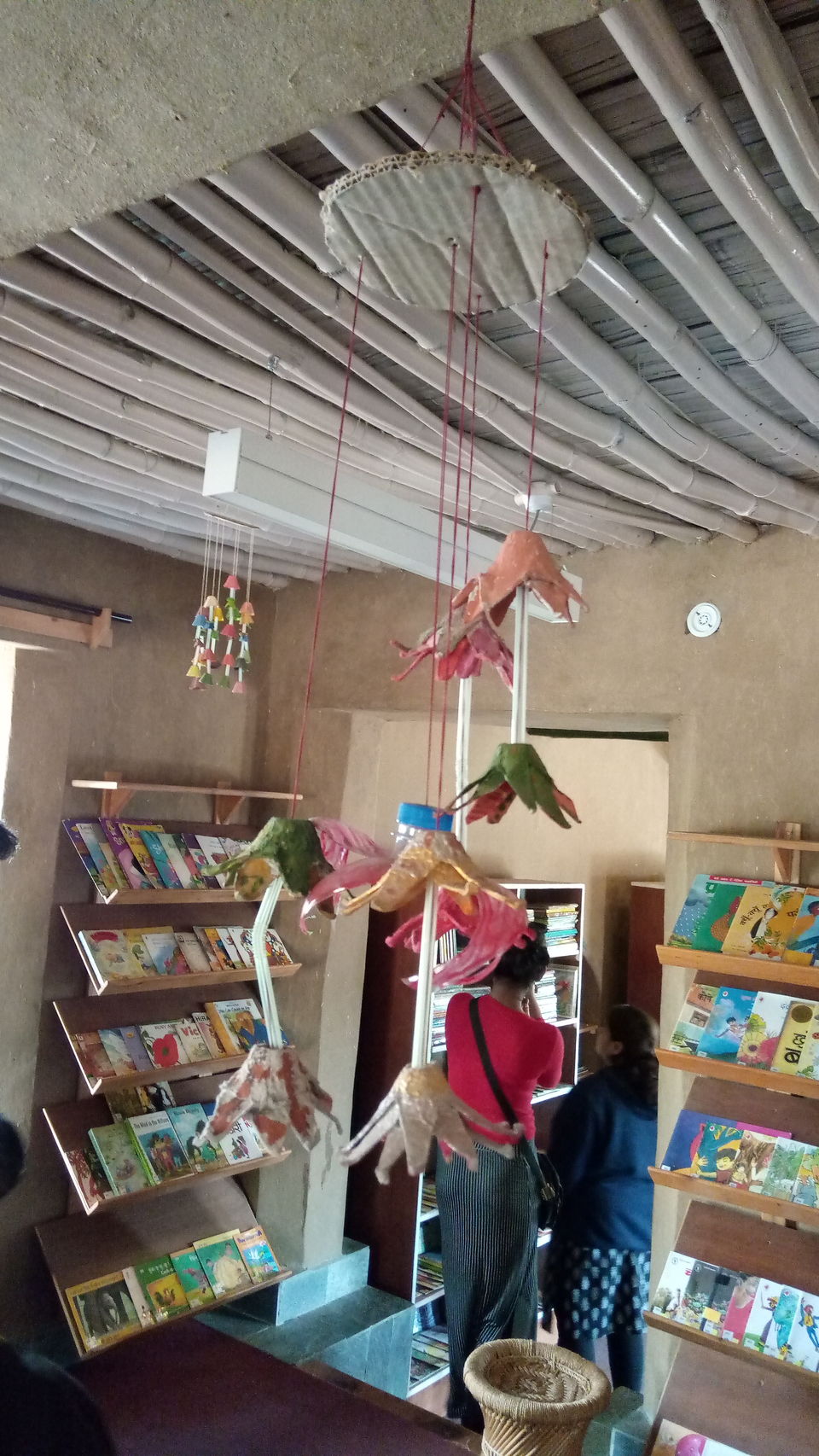 It was an experiential journey being in Sambhaavnaa Institute, where workshop was not limited to particular hours, it was a holistic experience. I used to get up on my own, without alarms, without someone telling/shouting at me to be ready, followed by morning tea at 7 am. Then we used to do 'shramdhan'- a practice where you contribute to the space selflessly- be it helping in kitchen, or farms or gow-shala etc. The timings for breakfast, lunch, dinner and tea breaks were fixed – the food served was delicious and supremely healthy. The famous 'gap shap chabutra' was our favorite hangout place where after and during food/tea conversations used to take place.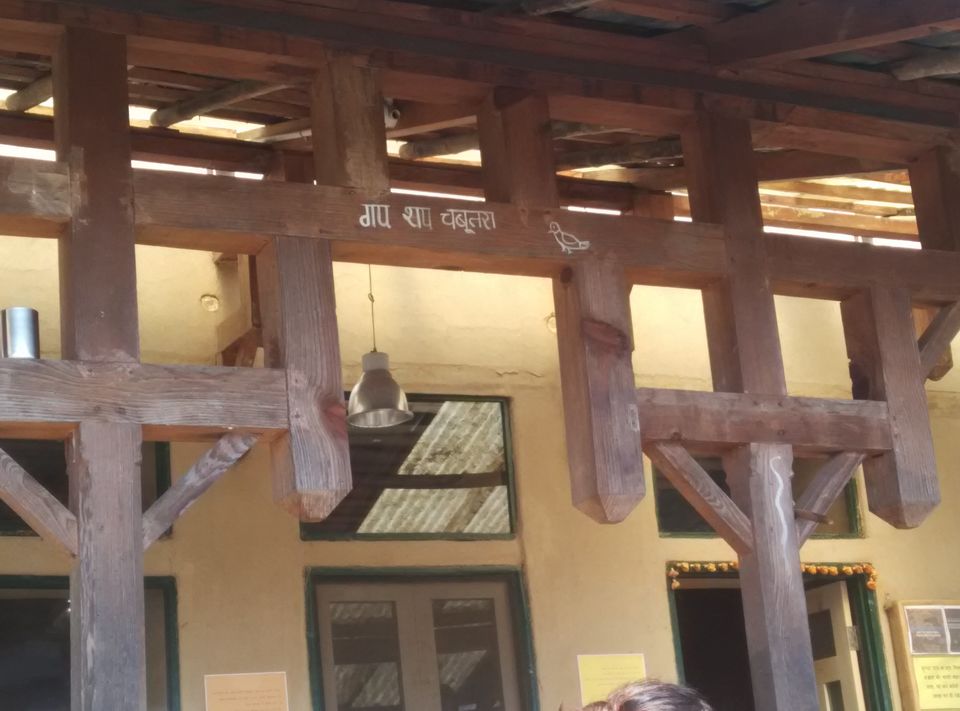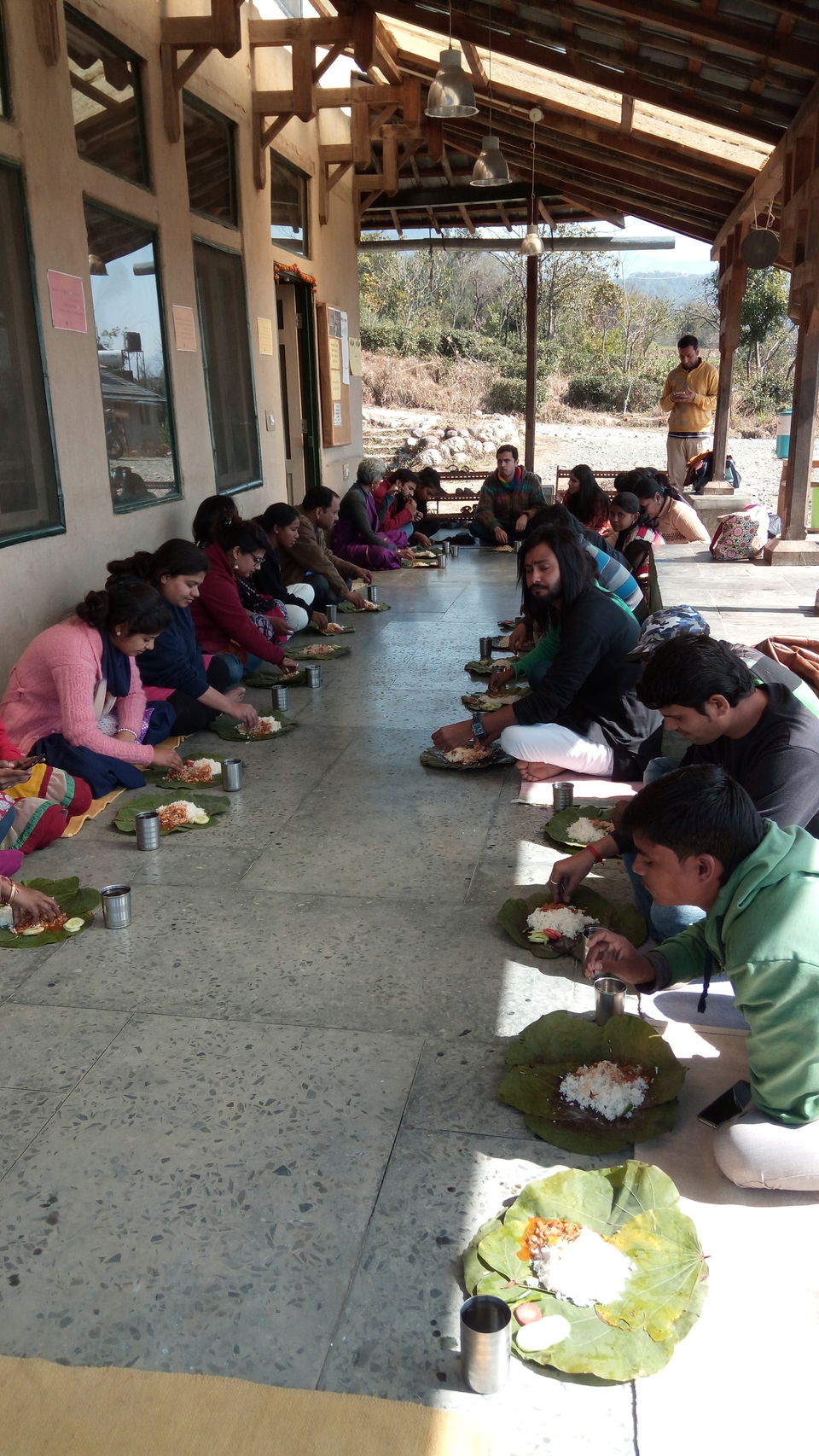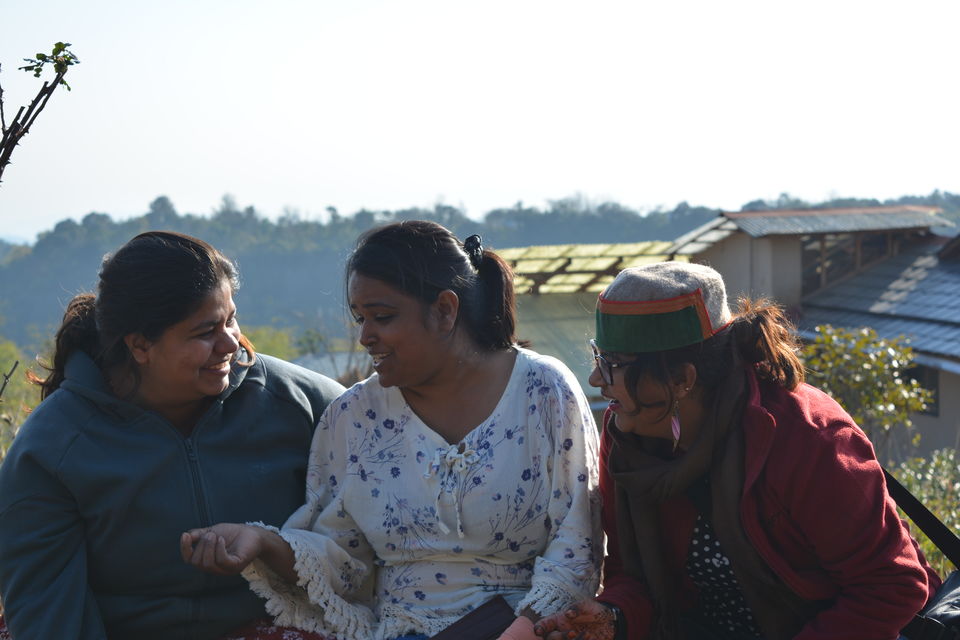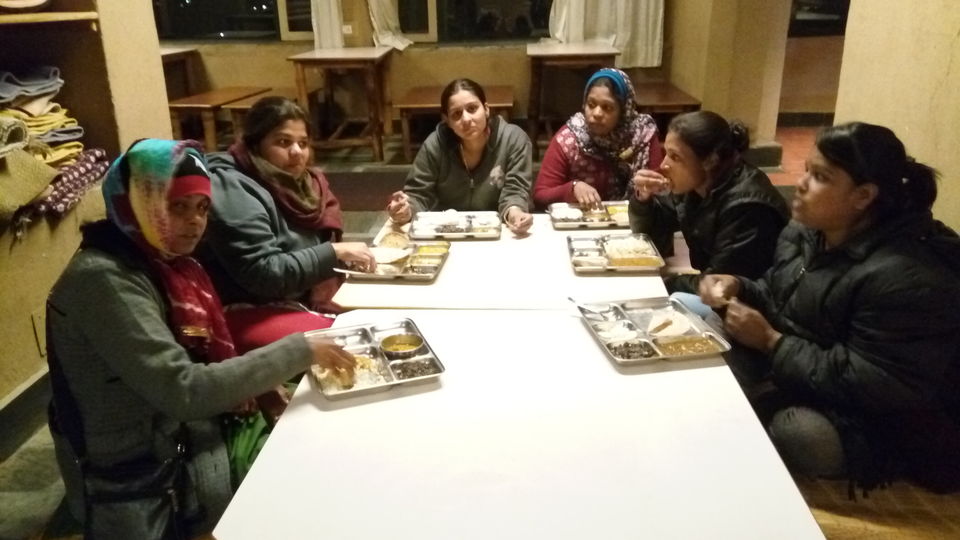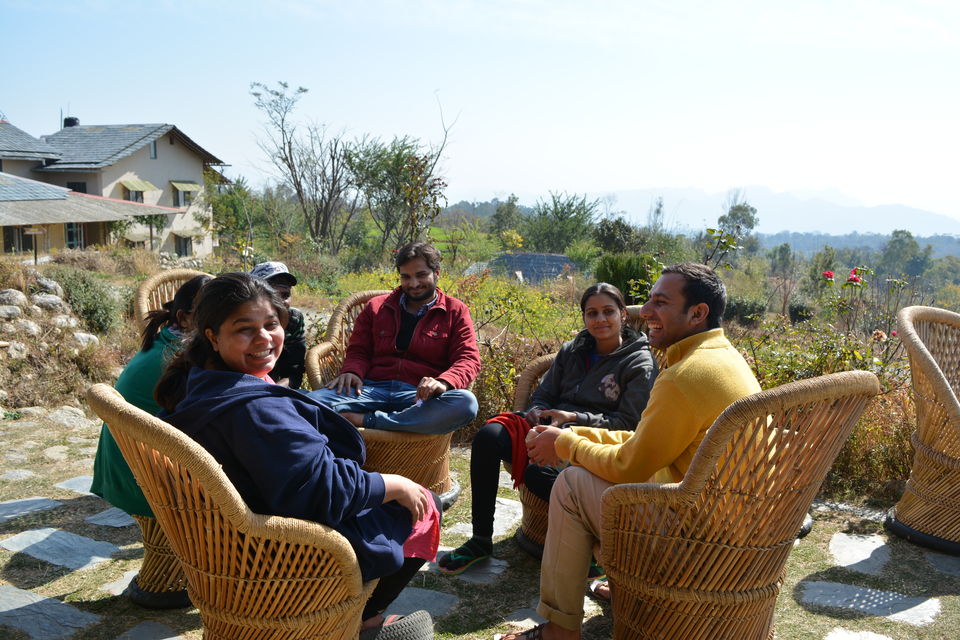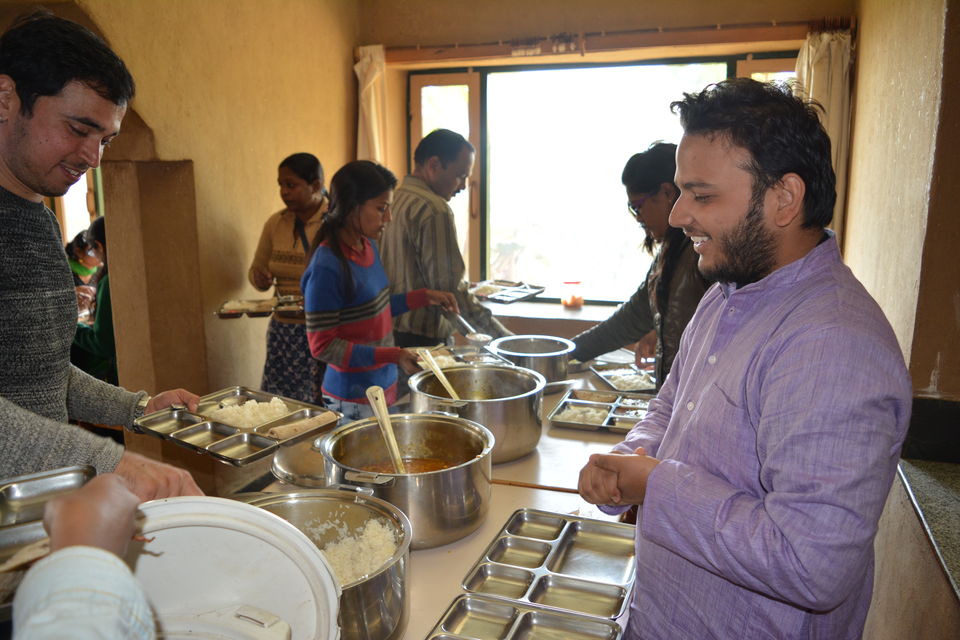 Two of the participants had their birthday on the consequent days, so we also had amazing party with cake fights and truth-dare game, followed by folk and Bollywood songs and dance.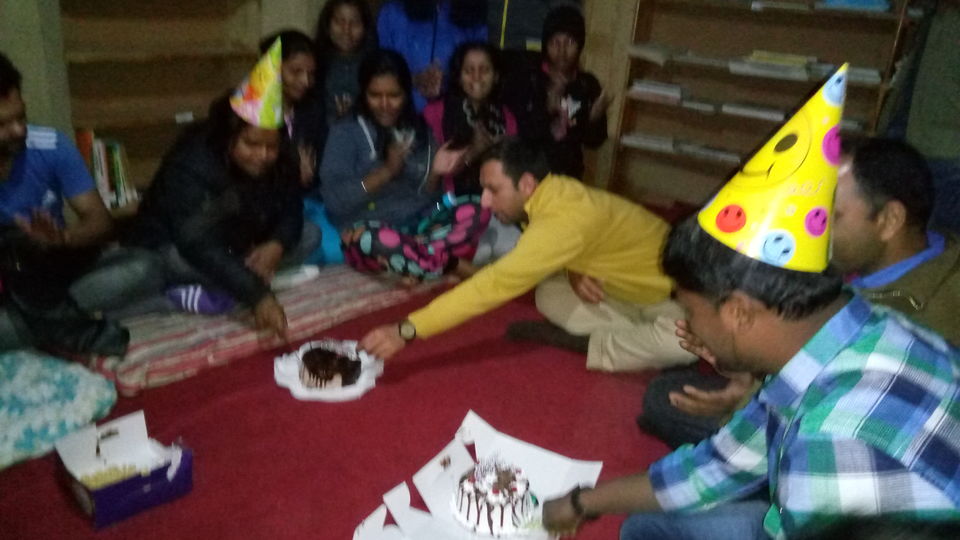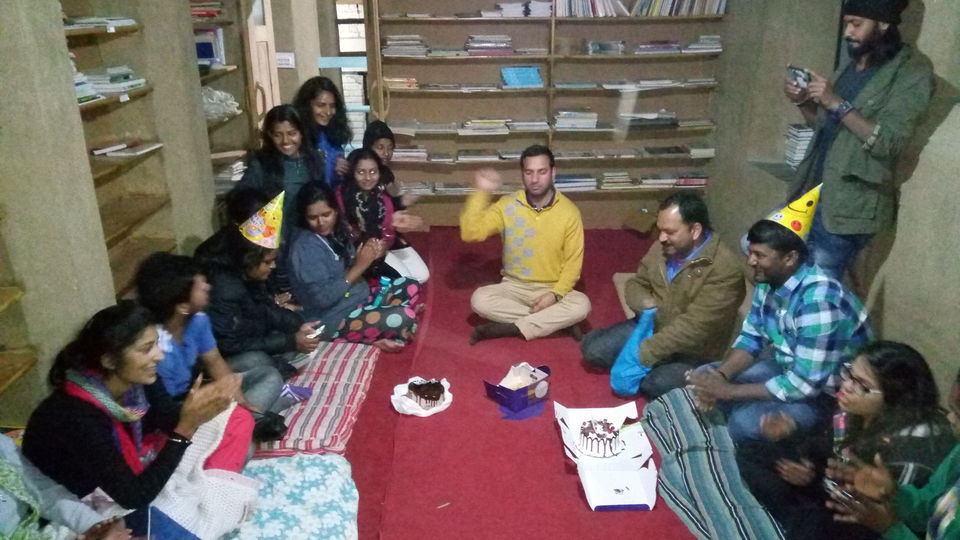 The 5 days at Sambhaavnaa was so fulfilling that I am falling short of words :-)
If I had to describe what Sambhaavnaa Institute means to me, it would be learning about gender, to meeting people doing amazing work in different part of the country to some very meaningful conversations to building connection with the nature, restoring peace with my inner self and yes the magical beauty of the nature! These memories will stay in my heart for long and yes I would love to come back here to rediscover myself :-)