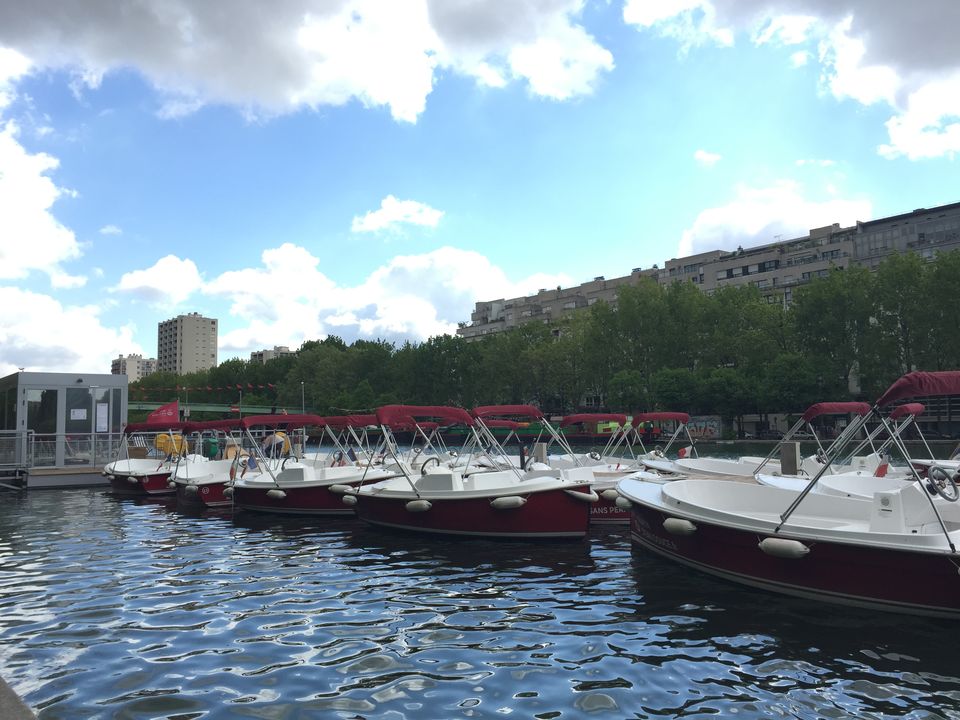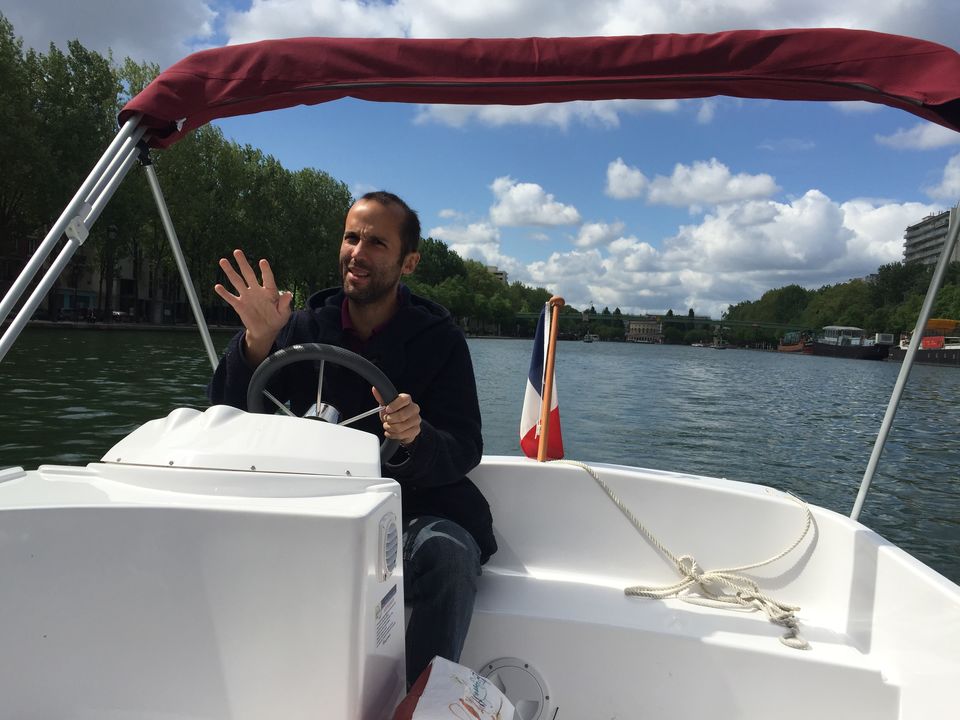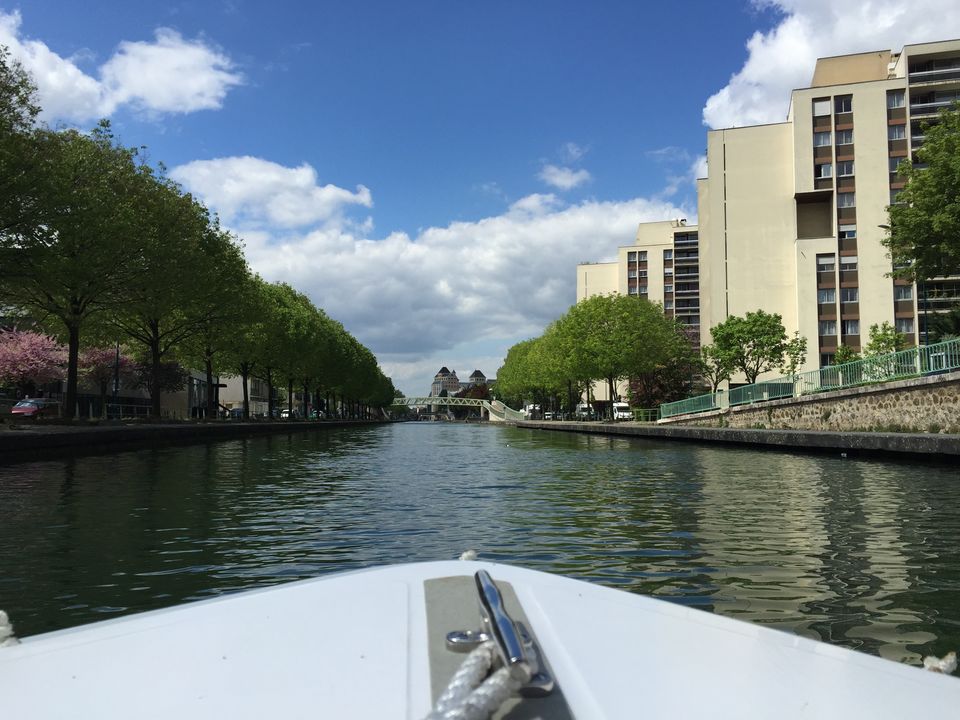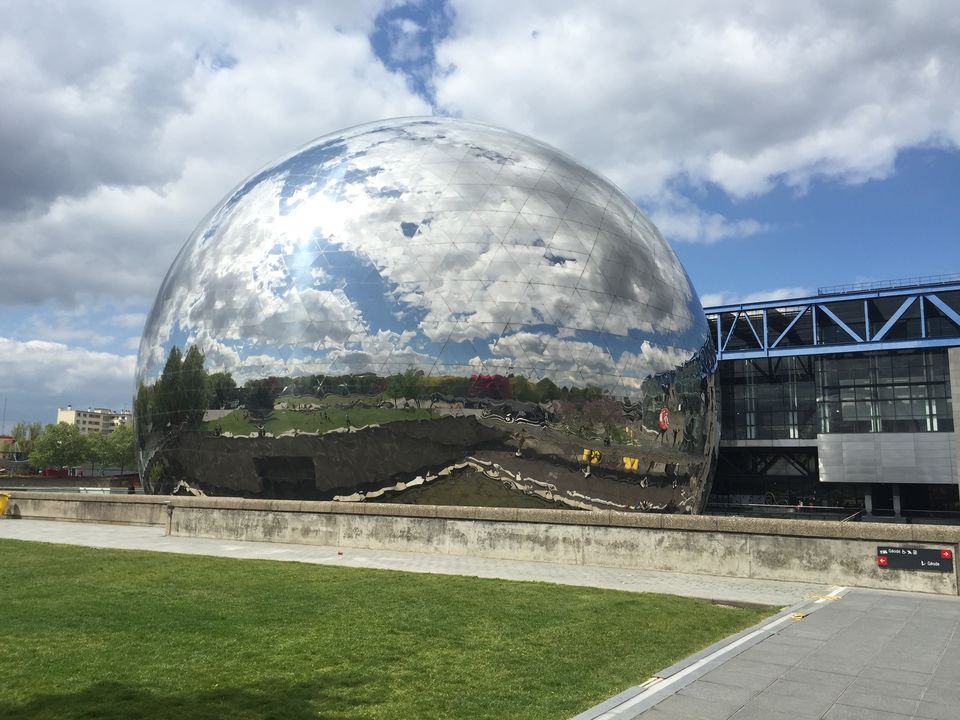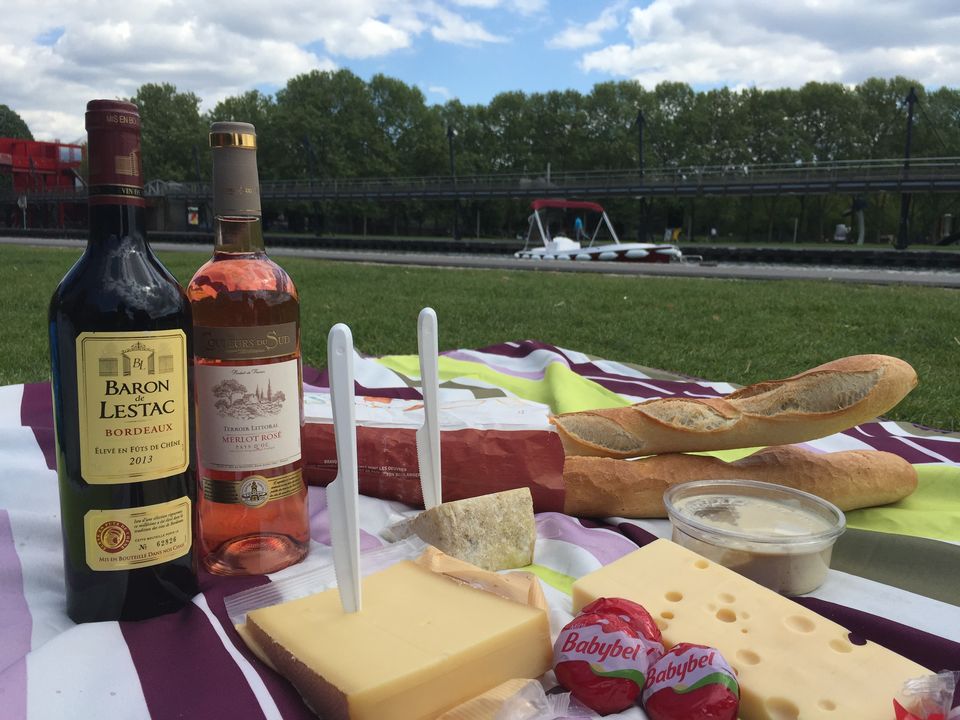 What can be more pleasant than a boat ride when the sun is shinning?
It was going to be a nice sunny day, so we decided to go for a boat ride with Anto, a guide who love Paris and want to share his passion with travelers. We met him near the Bassin de la Villette. He booked a boat for few hours. And then, we embarked on an electric boat and followed our Captain of the day I named Anto to discover Paris in a different way.
First, we started in Bassin de la Villette sailing to the North. We waited few minutes for the Bridge of Crimée to open. Then, we started our ride on Ourcq canal. It was so pleasant to be on the boat in Paris, and I did not feel like being in Paris. Anto was really nice, and was telling stories about what we were saying. He was also talking to us in order to know more about who we are. It felt like we were friends going for a boat ride. He told us that the creation of canal de l'Ourcq was decided when Bonaparte was ruling in order to provide drinking water for Paris. In 1832, a cholera outbreak strikes paris. Those using Canal de l'Ourcq water were less seriously affected. We passed through the Parc de la Villette where we admired the sun shining on the Geode, the ancient general stores and the Cabaret sauvage. Then, we arrived at Grands Moulins de Pantin. The architecture was really different from the one in Paris. We pursue briefly our ride and then we turned around to go back to Parc de la Villette. We moored our boat and enjoy a nice picnic under the sun. Anto had bring various cheeses and wines and of course the eternal Parisian Baguette! To enjoy even more this break on the grass, we played Molkky/Pétanque and had so much fun. When it was time to go back, we headed to the starting point! What an amazing afternoon in Paris!
Try this experience here !