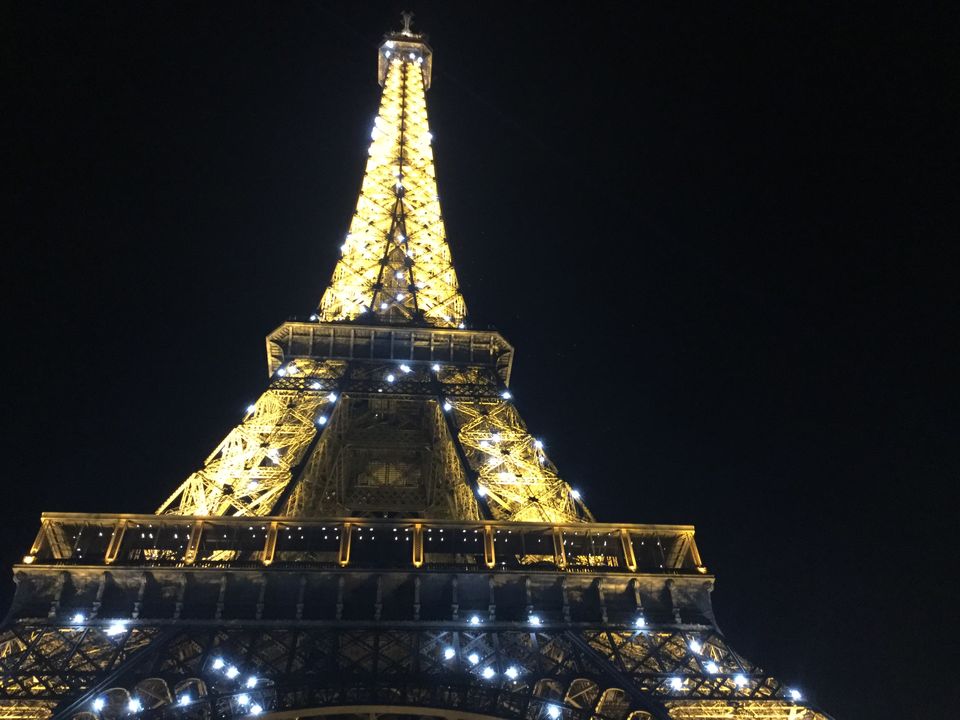 A massive tower, 324 meters tall, popularly called tallest man made structure and the tallest structure in Paris-where I was sitting in front of it at night 10pm with my family a month ago and watching its beauty. The feeling I had watching this structure and the massiveness gave me an impact and unique feeling of being small. We humans have tendencies to blow things in our mind, forgetting this world host massive things, which just stands out in this world, portraying beauty, peaceful ambience, amidst various problems.
Eiffel Tower looks very different in the daylight. The structure the constructions, are much visible in the day time. But night time the whole tower is covered with lovely yellow lights that gives an evenness on the tower. As you ride around the city the tower is visible from a particular point with its sparkling lights-a breathtaking view I shall say.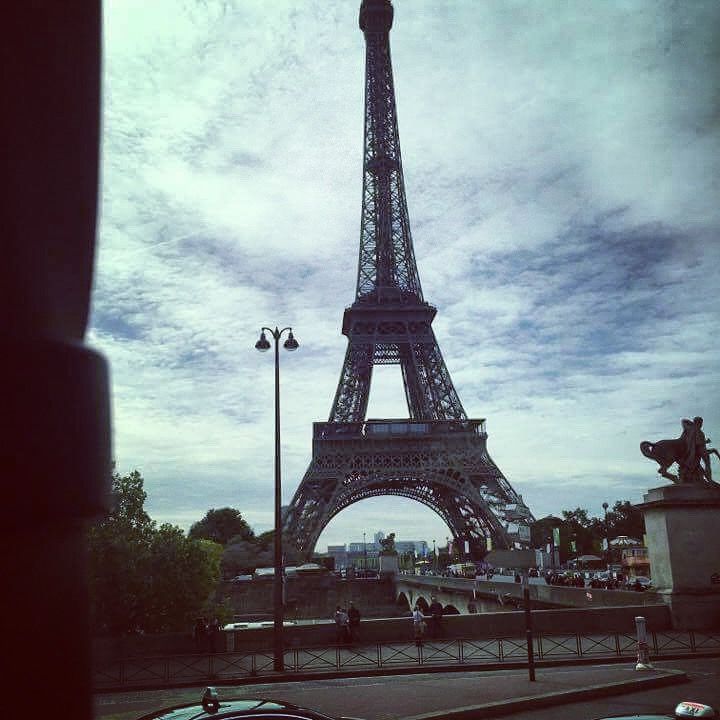 Sitting on the gardens that has the best chill grass, sipping drinks, you could go on admiring the tower for hours. We reached the tower by 10pm and till 11.15pm we sat admiring the tower grazing the grass. There are many admirers like me,who lie down, who stretch to relax, who click the tower from different angles, who take a stroll, who just hold hands with their partners and watch the beauty. The whole atmosphere is charged with peacefulness and calmness, believe me it will always be a life long memory in our minds.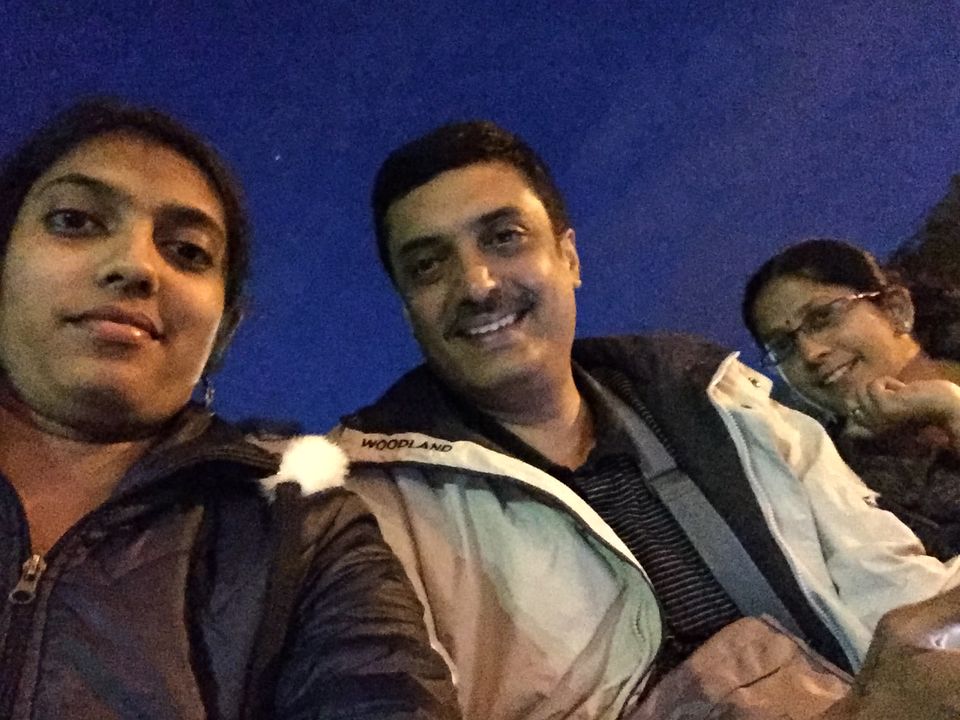 Now as a travel writer here are some TO DO and TIPS when you visit Eiffel Tower.
-Climb stairs or ride up till the 2nd level and from there you will have, spectacular   view of the whole city, from four corners. An ideal place to click pictures.
-The first level Eiffel Tower has some activities you might like to look around. There is an immersion show, a cultural path-intro to history of Eiffel Tower, walking on the glass floor, some popular restrunants to taste yummy French cuisine, wonderful shops to see, do window shopping or full shopping and cafes to have best cappuccinos and cookies.
-The second level gives you more panoramic views and there are paid telescopes to have a great view of the whole city. There are lot of souvenier shops to look around, lot of fast food shops, that have the best snacks to taste and cafes to sip and watch the view. There are some  beautiful ambience filled restrunants,where you can taste some best French cuisine.
-The third level the highest point, which gives you the full view of the city, and the blowing chill air, whereby you need to hold the rails to avoid dizziness, has a small exhibition hall, waxwork figures and maps to view th city. There is a lively bar to sip and enjoy besides some small shops and restrunants.
TIPS- 1) Book your tickets in advance to avoid long waiting ques. (We went by tour packages so our tickets were booked)
2) There is a thorough scrutiny of things  you carry, handbags, wallets, mobile phones, jackets etc etc. See to that you carry very less in your hands.
3) The ride up the lift and down lift is wonderful no doubt still climbing up the stairs till 2nd level gives you unique views.
4) Below the tower there are restrunants, cafes, snack bars where you can eat at a nominal price.
5) Try reaching the garden lawn to view the glittering show, by sunset. You will see the best of the tower.