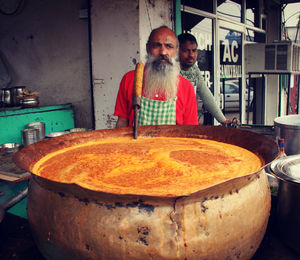 Best time to visit
Best time to visit will be after trip from Golden temple or Wagah border
Things to do
Fish Dishes, Chicken Dishes.
Budget
Rupees 700 for two people
Makhan Fish & Chicken Corner
Situated near Madaan Hospital , Majitha Road, Amritsar, The Makhan Fish & Chicken Corner is a must visit outlet while your stay in Amritsar. A very efficient and well maintained restaurant serving mouth watering food at lightining speed, just at the walking distance from the Golden temple. Best place to unwind after all the sightseeing in Amritsar. The place is very famous for its Fish and chicken dishes. The place is always filled with travelers and they have a very helping and effective team of workers to manage the huge demand.
Places to stay near
Makhan Fish & Chicken Corner
Amritsar's bed and breakfast
Reviews of
Makhan Fish & Chicken Corner
•
2
Found this amazing restaurant 'Makhan fish and chicken corner' on Zomato app  for the best chicken in Amritsar.
Truly living up to its name and Amritsar's pride, this small AC restaurant offered the best Amritsari fish I have ever tried with butter naan. For vegetarians, the best option would be to try the tomato paneer with any bread that they offer. The list of items on their menu wasn't extensive, but it absolutely aced when it came to parameters of taste and authenticity.
Attractions near
Makhan Fish & Chicken Corner