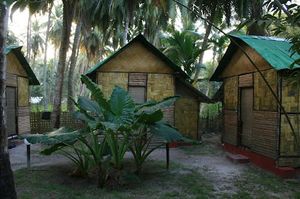 Best time to visit
The Andaman and Nicobar Islands are best visited during January to May and then from October to December.
Open hours
All days of the week from 6:00 am to 6:00 pm.
Things to do
Dive and explore the island life.
Budget
To undergo diving instructions and experience some great diving one should be ready to shell out anything between INR 3300.00 to INR 5000.00
Best Months
December - May
Traveller Types
Couples, Friends, Solo
Dive India
The most trusted diving facility in all of Havelock Island is Dive India. The brand is recognized by the Professional Association of Diving Instructors and it conducts many diving activities in Andaman, Elephant, Neil and North Bay islands. This diving school has received much international acclaim for the services they provide and the underwater activities like scuba diving and snorkeling that they provide. One should know that this is the best and that they are in safe hands here. Many foreign tourists and as well as Indians come to Dive India to explore to the underwater marvel and marine life of the Andaman and Nicobar Islands.
Places to stay near
Dive India
Rustic hut for three, by GuestHouser
Reviews of
Dive India
•
1
I stayed here in one of the super-cool bamboo huts. New experience. Saves money for low-budget traveler. You must try the Full-moon cafe! It probably serves the best food on the island. You can find anything you love on the menu and the chefs are great!
Attractions near
Dive India