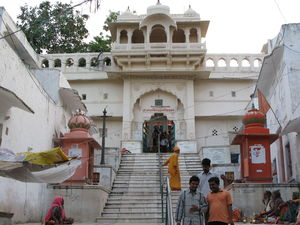 Best time to visit
September to Februaru
Things to do
Kuruwa Dweep, Soochipara & Meenmutty Waterfalls, Pookot Lake
Wayanad Valley
Wayanad Valley is a very well known hill station in Bangalore and is also called a jewel in God's own country. The word Wayanad means 'the land of paddy fields'. This place is rich in tradition and historical wonders. Most of this place is covered with forests, which gives it a green look when seen on a map. The scaling Edakkal caves & Chembra peak are very popular destinations in the Wayanad Valley. It is also known as the trekker's paradise, because of the unique challenges which a trekker faces here. Kuruwa Dweep, Soochipara & Meenmutty Waterfalls, Pookot Lake are popular water bodies in Wayanad which is a great place for sightseeing and bird watching. Wayanad is also the home of two wildlife sanctuaries called Tholpetty and Muthunga which is a reserve for Tigers, Leopards, Elephants, Gaurs, Sambars, Deers and many more. Camping is a very common thing to do in Wayanad. Every year trekking programs are organized by local organizations in which schools all over the state are invited.
Places to stay near
Wayanad Valley
FabHotel RMS Comforts Yeshwantpur
Reviews of
Wayanad Valley
•
1
No escaping now Ankita, from Wayanad or leeches. We start for Pookut lake post breakfast, stopping on our way to see the Wayanad valley. Each and every sight was mesmerising, I had never seen or experienced being in between the clouds like that. But my mind was still lurking around the leeches :-| The lake was beautiful and so was the boat-ride but > Guess what happens after we come back from the lake visit ? We go for a stroll in tea-gardens, sounds good doesn't it ? But oh no! That's where the actual leech attack happens, since it was raining cats and dogs and we were going through a highly vegetated route. Guys being so kind, would stop as soon as I shouted and come over to pluck off the leeches from my shoes. This nightmare lasted for some 20-25 minutes, with my continuous cries for help :-P Reaching back to our home-stay, I declared that I am not going to visit Chembra Peak, the leech trailor was enough to last for a lifetime for me. But the gals and the guys wouldn't let me reside in my safe-zone. So the next morning, we all get ready, I was screaming inside my head on the thoughts of leeches sucking my blood. That's when I hear about these three guys in our group who have a solid leech protection plan around the legs – any guesses ?? Legs wrapped up in garbage bags stuck around with duct tape – yes, that was the ultimate protection device present. And of course, I went for it and I am glad I did. Because wearing that, however ridiculous it looked, made me extremely carefree.
Attractions near
Wayanad Valley