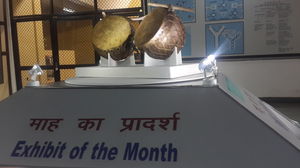 Open hours
This place is open from Tuesday to Sunday, 10:30 AM to 5:30 PM. It remains closed on Mondays.
Things to do
Pay a visit to the two indoor galleries called Bhopal Gallery and Veethi-Sankul. One can also visit the reference library, exhibition halls and the indoor and as well as the outdoor auditoriums here.
Budget
An entry fee of INR 10.00 is charged for adults while INR 5.00 is applicable for children.
Rank
4 out of 52 attractions in Bhopal
Indira Gandhi Rashtriya Manav Sangrahalaya - National Museum of Mankind
Spread over 20 acres, this is a museum that is known for its display that depicts the life of tribal cultures and tribal villages in India. The museum has actual replicas of such dwellings on display. An undertaking by the Government of India and the Ministry of Culture, this unique museum tells the story of the evolution of humans through time and space. One can have a peek at the painted rock shelters from the pre-historic ages and an open air exhibition houses models of coastal and desert villages, a replica of a Himalayan village and mythical trails. One can also pay a visit to the technology park.
Places to stay near
Indira Gandhi Rashtriya Manav Sangrahalaya - National Museum of Mankind
Reviews of
Indira Gandhi Rashtriya Manav Sangrahalaya - National Museum of Mankind
•
1
Attractions near
Indira Gandhi Rashtriya Manav Sangrahalaya - National Museum of Mankind