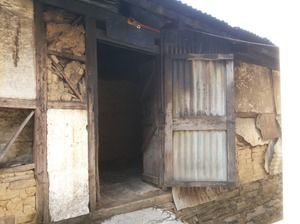 Things to do
Holiday resort
Rank
6 out of 6 attractions in Chail
Sidh Baba Ka Mandir
Located in the Mihani Village of the Chail District, this is a popular holiday resort. The main reason which attracts tourists to this resort are the beautiful views from the terrace as well as most of the room windows. The staff is extremely friendly and the way they maintain cleanliness and hygeine is remarkable. The food served is very good and the rooms are very good too. They have a separate games arena with many indoor games for the guests. However, all the rooms do not have great views and so you will have to go to the terrace for better views.
Places to stay near
Sidh Baba Ka Mandir
Village Live In Resort Chail
Reviews of
Sidh Baba Ka Mandir
•
2
== Worship at Sidh Baba ka Mandir (Temple) == Another one of famous Chail tourist attractions, located at height of 8000 ft. from downtown of Chail is Siddh Baba Ka Mandir, dedicated to Saint Siddh Baba. It is said that, this temple is the protector of success of Chail.
Located approximately 1.5km from the hotel, the places is known as the original site of the palace, the temple here was built by Maharaja Bhupinder Singh after a saint appeared in his dream and asked him to do so. You can hike up to the temple or ask the hotel to arrange a taxi.
Attractions near
Sidh Baba Ka Mandir