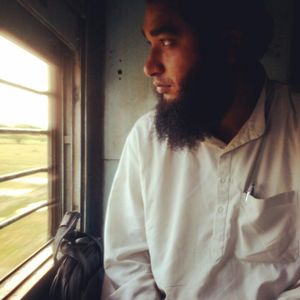 ISBT 43
ISBT 43 is new Inter State Bus Terminus in Chandigarh in sector 43.
Places to stay near
ISBT 43
OYO Rooms Kamla Market Phase 1 Mohali
OYO 14324 Hotel towns pride
Reviews of
ISBT 43
•
3
2. Start from Chandigarh(9.00 AM) to Bhunter(5.15 PM) - Bus Fare: 380
ChandigarhI have always preferred public transport instead of taxis and cars because its cheaper, gives you a chance to better connect with landscape and you can always chat up locals who will tell you stories and cultural importance of all the places you are now going to visit.So,starting my journey from Inter State Bus Terminus,sector 43,Chandigarh.One can easily get an HRTC bus to Bhuntar at which place road divides to Manikaran Sahib leading upto Kasol and Barshaini and the other one goes to Kullu and Manali. Many private buses also commute from Chandigarh to Kullu which are a bit expensive and more comfy.
Last 3 days were really awesome and touching. I met some really beautiful souls. Met with an accident slapped a stranger (gunaah) tried off riding and now on my way to chandigarh and then chitkul, i can't wait to reach there and see baspa river, explore this village. This guy is allah ka banda. "Aasmani kitab" he says - reader who teaches in school how to read this book which is a book of god. How wonderfully he explained "Khuda ek hai" to me. He is having roza so he only eats once a day. May allah give him strength