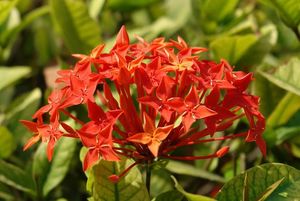 Best time to visit
In the Evening
Open hours
All days of the week 8:00 AM - 8:00 PM
Traveller Types
Friends, Families, Solo
Rank
24 out of 60 attractions in Chandigarh
Shanti Kunj
The Shanti Kunj - Chandigarh is situated in sector 16, Chandigarh. This is situated inverse to Rose Garden. A peaceful, commotion free normally undulated garden, with a winding stream going through the recreation center isolating it into five territories delineating distinctive types of trees & plants, such as medicinal, flowering, vertically growing trees, environmentally suitable and Shade giving trees. The scenes are pleasant in the greenery enclosure. A serene spot to spend some time. Although not as well known as rose garden, this greenery enclosure has a delightful scene view. It likewise has a lake in spite of the fact that there is very little water. The best time to visit Shanti Kunj is amid the evening. No significant slow down is accessible inside. This is an exceptionally quiet place. There are such a large number of assortments of plants and trees including medical plants. Even in Summer there are beautiful flowers sprouting which is quite uncommon. Best place to spend a quality evening.
Places to stay near
Shanti Kunj
OYO Rooms Nayagaon Near PGI
Reviews of
Shanti Kunj
•
1
This is situated at a very peaceful place that is free from noise and pollution. It is located between Rose Garden & the Cricket Stadium in Sector-16. This is full of lush green grounds and varieties of plants/trees like vertical shaped trees, trees that provide shade, trees apt for environment & flowering trees. Also there are some medicinal plants that are utilized to cure several diseases. There is a natural stream that runs in this garden. Try to cover this place while you go to Rose garden.
Attractions near
Shanti Kunj