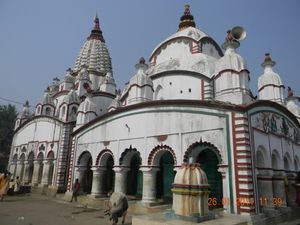 Best time to visit
November- March
Chandaneswar Shiv Temple
This is a small town a few kilometeres away from the Puri Town and the most important celebration is the Shiva Puja during the month of Chaitra or the last month of the Bengali calender. Talasari is a beach a few kilometres away from this place and it is a tourist hotspot. The Chandaneshwar Shiv Temple is the most important attraction here and devotees flock here in huge numbers every day.
Places to stay near
Chandaneswar Shiv Temple
Reviews of
Chandaneswar Shiv Temple
•
2
6:Chandaneswar Temple: Get in touch with divinity.
Thodi bhakti bh zaroori hai ......
Attractions near
Chandaneswar Shiv Temple