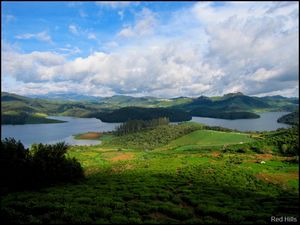 Things to do
tours, photography
Redhills
This is one of the most populatde towns of Chennai and it derived its name from the Red Hills here. The Red Hills brought a lot of fame to this place and now the most important attraction here is the Central Jail. The place is also considered as holy and people here worship a number of local deities. The Red Hills Lake is also a beautiful spot here with scenic beauty around.
Places to stay near
Redhills
Aqua Green Hotel And Resort
Reviews of
Redhills
•
1
The name derives from the red hills of the area which were once present in the early stage. It is 27 km away from Ooty. Here, the lakes are abundant, the forests are magnificent and the air is pure and crisp. Eye-soothing greenery covers the mountains giving the place tranquility. The soothing atmosphere of the place is soul-enriching. The main attractions are Red Hills Lake, Parson's Valley Lake, Avalanche etc.
Attractions near
Redhills