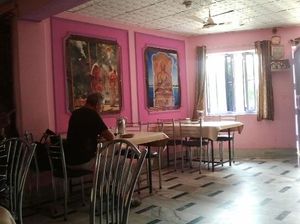 Open hours
The restaurant starts serving food from 7 am and closes service around 10 pm.
Things to do
One should try the uttapams that are served here. The chola bhutra is spicy and should be tried.
Budget
INR 700.00 is sufficient for two people to dine at this eatery.
Vaishali Restaurant
A visit to this restaurant is as important as one's visit to the Buddhist town of Sarnath when one is in Varanasi. This air-conditioned eatery serves food that spans across North and South India. The Vaishali Restaurant does not have a bar and does not provide home delivery services. The non-vegetarian food that this place serves is what keeps the crowds coming back for more. The restaurant accepts cards apart from cash payment. If you are an early riser, you can head to this place for breakfast. Though the décor here is not lavish, the food items are priced reasonably. The service rendered by the staff is highly commendable.
Attractions near
Vaishali Restaurant