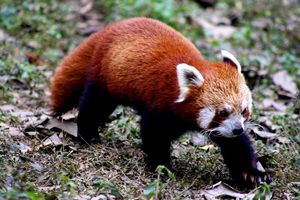 Best time to visit
9:00 AM - 2:00 PM
Open hours
8:00 AM - 4:00 PM
Things to do
Wildlife trails, photography
Budget
Rs 40 (incl. charges for the Himalayan Mountaineering Institute), Additional Rs 10 for cameras.
Traveller Types
Families, Couples
Rank
2 out of 94 attractions in Darjeeling
Padmaja Naidu Himalayan Zoological Park
The Darjeeling Zoo is also known as the Padmaja Naidu Himalayan Zoological Park to honor the ex- governor of West Bengal, Padmaja Naidu. This is a beautiful zoo where you can find some of the high altitutde animals as well as some endangered species of animals too. The zoo is in the Birch Hill area which is presently known as the Jawahar Parvat. Prime Minister Indira Gandhi had dedicated the zoo in the honor of Padmaja Naidu who was also a poet and the daughter of the famous freedom fighter Sarojini Naidu. This is one of the best zoos in the world and is the first recipient of the International award of "The Earth Heroes 2014". This is an award given away by the Royal Bank of Scotland. The reason this zoo was chosen among more than 300 zoos all over the world is that it has successfully conserved and looked after Himalayan Animals and also those which are of the Alpine Region. You will find the endangered species such as Red Panda, Snow leopard and Tibetian Wolf here among many others. There are also a number of Siberian Togers and Yaks here. Very old herbs, shrubs, climbers, medicinal plants and orchids cover most of the zoo and you will also find trees such as birch and aldar here. There is a huge aviary too where very bautiful birds find home. The birds conserved here include Rose ringed Parakeets, Ring Necked Pheasants, Himalayan Mynahs, Blue- Gold Mackaws and others. There are steps on many sides inside the zoo and these are for the ones in search of extra adventures. Beyond these steps are the area which are home to H8imalayan bears, Sambhar deer, Blue Sheep. tahr, barking deer, goral and Musk Deer. They roam about openly ball around and thus a trained guide is a must when you opt for these places. The Himalayan Mountaineering Institute is also closeby.
Places to stay near
Padmaja Naidu Himalayan Zoological Park
Reviews of
Padmaja Naidu Himalayan Zoological Park
•
10
Attractions near
Padmaja Naidu Himalayan Zoological Park