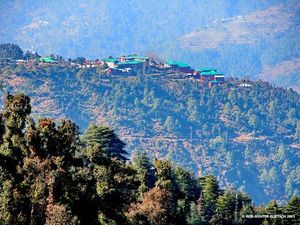 Things to do
Trekking, Nature View, Photography
Gallu Devi To Baal
Gallu Devi Temple is starting point of trekking to Triund.
Places to stay near
Gallu Devi To Baal
Greenwoods Inn Dharamshala
Reviews of
Gallu Devi To Baal
•
2
The Gallu Devi Temple area has a few guesthouses if you want to set up camp for a day before starting the trek. If you don't want to camp, there is a guest house available ar Triund, run by the Forest Department, which can be booked there directly, or at Dharamshala.
Attractions near
Gallu Devi To Baal