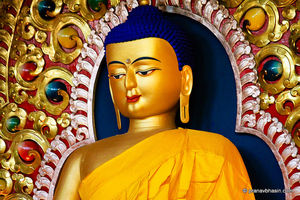 Best time to visit
8:00 AM- 4:00 PM
Open hours
6:00 AM - 7:00 AM
Traveller Types
Families, Friends, Solo
Rank
31 out of 49 attractions in Dharamsala
Tsuglag Khang
Also known as the Namgyal Gompa, this is the most important Buddhist worship and chanting center outside tibet. The monastery looks extremely simple from outside and has nothing to fancy at all. As soon as you enter this place, you will find a number of paintings, murals and structures inside on the walls. The moastery is mainly famous for their Kora rituals. It is opened for the public to come and meditate or chant during the whole day. the residential areas are however not accessible by the tourists.
Places to stay near
Tsuglag Khang
Greenwoods Inn Dharamshala
Reviews of
Tsuglag Khang
•
1
The town is the locus of Tibetan culture, architecture and food. Hence, an exploration into this ambience is a must. Tsuglagkhang or Tsuglag Khang, the Dalai Lama's temple, enhances this culture. It is one of the most important Buddhist sites in the town. It has statues of Shakyamuni, Avalokiteśvara, and a statue of Padmasambhava (Guru Rinpoche). Many people come here to study Tibetan Buddhism, culture, crafts, etc. Tibetan handicrafts, thangkas, Tibetan carpets, garments and other souvenirs are also available in the numerous shops along the alleys just outside the temple.
Attractions near
Tsuglag Khang