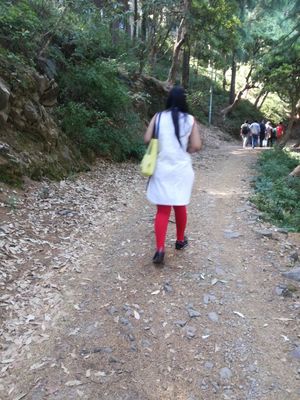 Best time to visit
The November course is famous but one can attend through the year
Open hours
4:00 am to 10:00 pm all through the week
Things to do
Acquaint yourself with the teachings and practices of Lord Buddha
Budget
One has to contact the centre for courses, duration and cost related issues.
Rank
14 out of 49 attractions in Dharamsala
Tushita Meditation Centre
One can locate this place in McLeodganj and was established in 1972 to cater to a surge in demand by westerners who wish to learn more about the Buddhism. Collaboration between Zopa Lama and Yeshe Lama and some western students led to the birth of this centre at a house in Dharamkot. It was first known as the Tushita Retreat Centre and then as the Tushita Meditation Centre. Since the establishment of the institute there had been no looking back and true to what the name means, it's a place of joy and learning about the tenets of Buddhism.
Places to stay near
Tushita Meditation Centre
OYO 6962 Hotel Wood Castle
Reviews of
Tushita Meditation Centre
•
3
This is the the most precious gem of McleodGanj, hidden away to those who do not want to seek it. The Tushita Meditation Centre is located at the end of Dharamkot road, right before you turn to ascend Triund. It is a serene complex that brims with the positive energy of Buddhism and peace. Tushita hosts an 'Introduction to Buddhism' course that is famous world over. It is a 10 day course where you have to stay as a Tushita Residence, and devote your time to learning Buddhist teachings and meditation. The booking to this course starts months before, so be sure to register for a seat on their website. You can also visit Tushita for drop in Meditations and Lectures every morning from 9am-10am. It is a great way to kick-start your day, and it really initiates you into the ideologies that the town stands for. You can register at tushita.info/
One of the most quietest of all the places where even the dogs don't bark and everyone talks in whispers for the voices echo. Situated on a very small hill it's both a centre and a tourist spot. One can join courses here and also simply visit. The view of His Holiness's home is directly visible through Tushita.
Attractions near
Tushita Meditation Centre