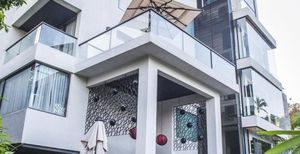 Things to do
holiday resorts
16 Degrees North
Very close to the Baga Beach, this is a 3- star hotel and is also very close to the Baga Main Market. The first good thing about this place is the luxurious setting and stay which you get at budget rates absolutely. The rooms are really good and clean and the pool is clean too. The food provided is fresh and good and the staff is really helpful at all times.
Places to stay near
16 Degrees North
1BR apartment in lush green complex
Large Single inBamboo Rooftop House
Extremely light with sea view!!
Attractions near
16 Degrees North