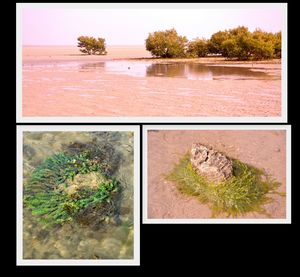 Narara Marine National Park
60kms from Jamnagar, the park is famous for it's "coral walk" as one doesn't have to sail or dive to look at these corals and also a variety of fauna can be found here.
Reviews of
Narara Marine National Park
•
1
I wouldn't call it the perfect weather as it was sunny. It was an educational trip of acollege in which we had joined in. We were there to check out the corals which was a big disappointment coz the corals were very few n we had to walk for hours in the sea to reach the spot where a few were seen. But on the way we saw some octopuses, other molluscs and birds. It was worth it in the end. Sunrise was beautiful there.
Attractions near
Narara Marine National Park