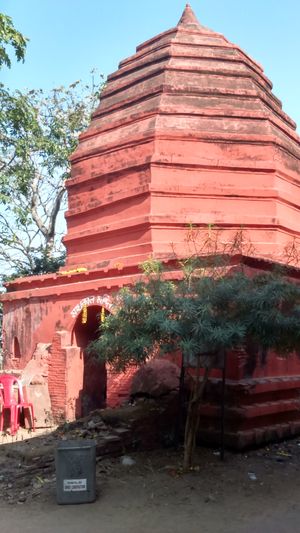 Best time to visit
November To May
Traveller Types
Families, Friends
Rank
5 out of 40 attractions in Guwahati
Uma Nanda Temple
The Umananda temple is situated on a little island on the Brahmaputra waterway. The island is called Peacock Island and maybe is the littlest waterway island on the planet. To visit this spot you should take a ship ride from the banks. There is a little slope on the island shielding the sanctuary to be specific, Bhasmacala. Siva is said to have lived here as Bhayananda. As per the Kalika Purana, to start with of the creation Siva sprinkled fiery remains (bhasma) at this spot and conferred learning to Parvati (his consort). It is said that, when Siva was in contemplation on this hillock, Kamadeva intruded on his yoga and was thusly smoldered to fiery debris by the flame of Siva's outrage and subsequently the hillock got the name Bhasmacala. The sanctuary of Umananda was implicit 1694 A.D. by the Bar Phukan Garhganya Handique by the request of King Gadadhar Singh.
Places to stay near
Uma Nanda Temple
OYO 5555 Home Stay Harmony House
Ne Residency A Boutique Guesthouse
OYO 7786 Hotel Monsoon Palace
Reviews of
Uma Nanda Temple
•
2
We took some pictures of the temple, visited the Kunda inside the temple premises and decided to return. We saw male goats so we realized that the process of giving "Bali" of goats was going on regularly in the temple. This hurt me so I didn't have any disappointment that I couldn't visit inside the temple in my one time journey to Guwahati in lifetime. We then went to Umananda temple on returning from Kamakhya temple. The rickshaw driver didn't start the rickshaw as entire path was hilly and vehicles can automatically run downwards. This was cost cutting for him.
Enjoy when you have reached.
Attractions near
Uma Nanda Temple