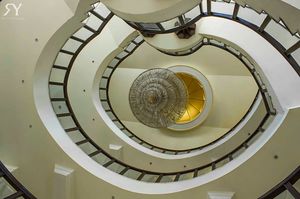 Best time to visit
Avoid winter months
Open hours
Check out time here is before 12 noon while the check in after noon.
Things to do
There are some good restaurants here to eat at and a visit to Gandhi Chowk is a must here.
Budget
Room rates begin at INR 2325 per night and do go up to INR 3986 as well.
Indraprastha Guest House
There is no lack of hotels, resorts and guest houses to stay at when one is in the state of Himachal Pradesh. If you are in the hill town of Dalhousie, you can stay at the Indradraprastha Guest House that offers one a comfortable and economical lodging option. Touted as being a '3-star' resort, one can expect services like room cleaning, free parking, a fitness centre to work out at, free internet and staff that go out of their way to ensure that every guest here has a wonderful experience. The rooms are maintained very well here.
Places to stay near
Indraprastha Guest House
goStops Dalhousie (Stops Hostel Dalhousie)
Reviews of
Indraprastha Guest House
•
1
The Hotel was a nice place to stay in, with comfortable beds, quick service and a spacious bathroom with bathtubs.
Attractions near
Indraprastha Guest House