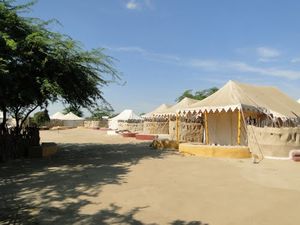 Shaam E Sarhad Resort
The resort is owned and managed by the Hodka Community to push Local art and culture. It's designed in a local style with mirrors and traditional art, crafts, textiles etc.
Reviews of
Shaam E Sarhad Resort
•
1
A highly recommended stay, its all what you need. The place has a very cultural feel to it and combined with excellent service, clean rooms, free food :D and awesome people. It was a delight!
Attractions near
Shaam E Sarhad Resort