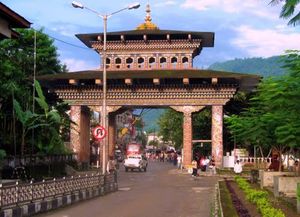 Things to do
NGO, Social Services
Jaigaon Dooars Welfare Society
Jaigaon Dooars Welfare Society is Non profit Non-governmental organization in Jaigaon, works for betterment of social services.
Reviews of
Jaigaon Dooars Welfare Society
•
1
Entry to the country of Himalayan Kingdom called Bhutan. This is small yet beautiful town...crossing the border is really easy since you simply walk across the border and enter the Border town called Phueinsiling. If you don't plan to go ahead into the heart of Bhutan, take the exit gate and walk back to your motherland.
Attractions near
Jaigaon Dooars Welfare Society