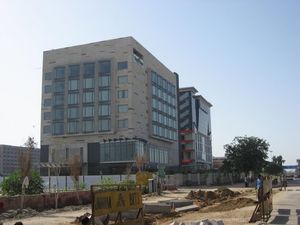 Open hours
Check in/Check out- noon to noon
Hotel Bellavista
One of the perfect staying options in Jaipur comes in the form of Hotel Bellavista. It is undoubtedly a homely experience away from home. The hotel is located near a residential area and therefore maintains serenity away from the hustle-bustle of the city. The rooms are not only clean and well-maintained but also fully furnished to give a comfortable stay to the guests. An added advantage comes in the form of quality food that is bound to enhance your tastes. Overall, it will be an affordable stay and help you plan things within the budget but without compromising on the quality.
Places to stay near
Hotel Bellavista
OYO 2730 Hotel Ethnic Residency
Reviews of
Hotel Bellavista
•
1
An excellent hotel that offers quality food and service at a very affordable price. Prefer this hotel when visiting Jaipur.
Attractions near
Hotel Bellavista