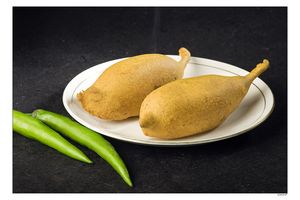 Best time to visit
As soon as you are hungry
Open hours
Morning 7:00 AM to evening 7:00 PM
Things to do
Have sweets and snacks
Janta Sweet Home
As the name suggests, this is one of the renowned sweet shops that one should definitely include in things to do in Jodhpur. Apart from the world famous sweets, they have a huge menu with Indian snacks to savour. Not only are the snacks good in size but also fresh and at affordable rates. Mawa Kachori is supposed to be one of the dishes that is a must try according to a lot of travelers. Do not forget to indulge in the true Rajasthani delicacies here.
Places to stay near
Janta Sweet Home
CrashPad - 4 Bunker Room & B'fast
CrashPad Hostotel Jodhpur
Bhavyam Heritage Guest House
Reviews of
Janta Sweet Home
•
3
Janta Sweet HomeMy trip is never complete without experimenting food joints in a city. I can even skip shopping but never give up trying on a local cuisine. This is definitely a MUST DO place. Now don't ask me should I have a sweet shop in a list of must do places!? Obviously, when a shop has so much to offer from mawa kachories to malai sandwich, hot samosas to mirchi badas, pizzas to papads, fast food to traditional sweets under one roof, why not give it a try.Jodhpur is a beautiful city that should be seen if you're planning a trip to Rajasthan.
If travel means food to you, this place is a must visit for you. Janta Sweet home is not only famous for the sweets but also it's iconic snacks menu offered. They are fresh and huge in size. One of the best food found there is Mawa Kachori. Dont miss this. Try. Enjoy.
Attractions near
Janta Sweet Home