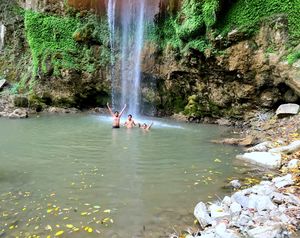 Reviews •
3
The name is derived from the sound the of water falling down...it is said that it resembles the roar of a tiger.
After a trek which lasted about half an hour, we reached level ground...and the falls were no where in sight!Then we asked around, and to one side we saw some signs. And suddenly....we came face-to-face with the magnificent falls cascading down the rocks.
The trek is full of all the twists and turns that the trail has to offer, the beauty of the sight of these roaring falls is stunning.
Attractions near
Tiger Fall -Chakrata