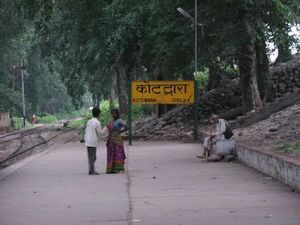 Best time to visit
January,February,October,November,December
Things to do
Nature,Religious
Kotdwara Railway Station
Located in the south-western part of Uttarakhand, Kotdwara is known for its scenic magnificence and numerous temples. It is situated at an elevation of 395 metres above sea level, at the foothills of the mighty Shivaliks. Jolly Grant Airport is the nearest airport to Kotdwara. The town is also well connected to the major cities of India by railway networks as well as motorable roads and can be thus reached comfortably. Kotdwara has a number of majestic temples. Located just 2km away from the town, Sidhbali Temple is the most prominent one. Devoted to Goddess Durga, Durga Devi Temple is another major temple in the region. It offers an extremely serene and silent environment. Besides these two most frequented temples of Kotdwara, Kanvarshram is also worth paying a visit to. Situated on the banks of river Malini, it is the ashram of Karnav Rishi and holds utmost historical and cultural importance. Jim Corbett National Park, Lansdowne, Koteshwar Mahadev and Devi Bhagwati Temple – all around an hour's drive away – are the other places of interest worth visiting.
Reviews of
Kotdwara Railway Station
•
1
The station was a small one but the station master was extremely helpful when I asked for accommodation in the waiting room till my train arrived. This in itself was a miracle that never happened in the big city as they were too busy with the crowd. As a guest I was made to feel welcome from the start of my journey till its end.
Attractions near
Kotdwara Railway Station