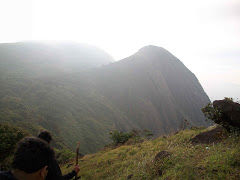 Things to do
Hiking, camping
Kumara Parvatha Hiking Trail
The Pushpagiri is also known as Kumaraparvatha and is an excellent option for you to go for some adventurous trekking and hiking. There are two ways to choose from. One is from Somwarpet which has a waterfall and the other is the Kukke Subramanya which has lush greenery, flowers and scenic beauty. You can take a bus from Bangalore and reach one of these two points early in the morning and have your breakfast. It is needed that you keep in mind that you will not get any food up so you need to carry food till you can camp somewhere. You can then rest in a local temple sight and start your hiking. The hike here is quite challenging and you need to keep in mind all your limitations regarding health before rushing into it. For early food at Subramanya, you need to call them in advance or you can carry some light utensils to make food there. Camping is an awesome option after you have witnessed the beautiful sunset but make sure you have tents and sleeping bags since you will find none there. A few other things you should keep in mind are to carry a light bagpack, some extra clothes, medicines, torch light, petrol lighters to help you cook up there, comfortable shoes, water, knife and emergency money and contacts.
Reviews of
Kumara Parvatha Hiking Trail
•
1
On our way through the rain forest from Seshparvatha we could see remains of campfires, probably used by trekkers (if we could have just made it here to camp!). We made it to the Pushpagiri peak in 1 hour 45 mins through some harsh rock faces and streams, relished the view for about an hour taking photos in every possible direction.
Attractions near
Kumara Parvatha Hiking Trail