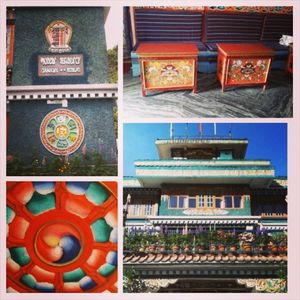 Things to do
Photography, Sightseeing
Modern Residency The
Considering the challenges identified with High Altitude & Mountainous landscape, this hotel offers enough comfort and nourishment facilities. A customary homestay with astounding sustenance amidst an unimaginable valley. Warm beds in cozy rooms, unstable high temp water and power, much to be expected in the middle of nowhere. Extraordinary place for explorers and those there for the experience. One will surely be shocked to see the view of mountains from the hotel. The staff is very friendly, they generally have a gentle smile all over and they treat the guests with utmost care. Hot water bottles are given and they additionally light the stove as it turns out to be exceptionally cool in the night. The eating spot is essentially stunning, very bright. Basic vegetarian food is given which is truly delicious. Even the breakfast is good. Early morning scenery from the hotel is a breathless view which no one will ever forget in their lifetime.
Places to stay near
Modern Residency The
Reviews of
Modern Residency The
•
1
Most of the hotels we stayed in were quite ok. This one was striking. Started by a Tibetan refugee, it has the best design orienting from Tibetan shapes, myths and patterns. The hotel is not your traditional 3-star/ 5-star stay, but it has a strange coziness about it. But, all this is not even the best part. The reason you should stay here is the small museum on the last floor. The owner of the hotel has a private collection of antiques hailing from his forefathers (including a stone with an engraved undeciphered Tibetan script that was found during the building of the hotel). It isn't open to general viewing, so you have to become friends with the owner and request nicely.
Attractions near
Modern Residency The