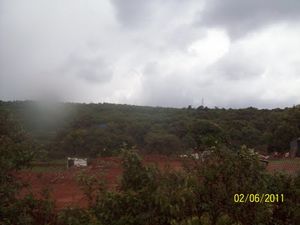 Best time to visit
Across the year
Rank
30 out of 36 attractions in Mahabaleshwar
Babington Point
Babington Point is a well known standpoint of Mahabaleshwar town that is found at a height of 1,294 michael over sea level. Replete with heavy vegetation, path encompassing the standpoint may be seen by trekking and a horse, the point offers magnificent opinions of the Solshi, Koyna Valleys and Chinaman Waterfalls.
Places to stay near
Babington Point
#3 Large rooms in Heritage Bungalow
Reviews of
Babington Point
•
1
Babington Point is located at a height of 1200 meter. It is an excellent spot for all the adventurous freaks. Since it's located at a very high point, one can either opt for trekking or for a pony. Trekking is much more exciting and exhilarating. Pony too is thrilling too go with. You will love the surrounding as you proceed. There are various kind of plants and trees found in the place and the scenic view are meant to be captured.
Attractions near
Babington Point