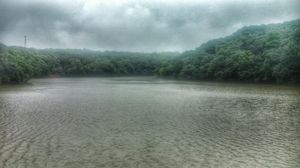 Best time to visit
Arond the year
Things to do
sight- seeing, relaxing, photography
Traveller Types
Families, Couples
Rank
3 out of 20 attractions in Matheran
Charlotte Lake
Charlotte Lake, also spelt as 'Sharlott Lake'is one of the extremely most magnificent and graphic places found in the beauteous city of Matheran, positioned 1 KM from Matheran. The angelic Charlotte Pond seems extremely ostentatious and gorgeous particularly in damp season. Furnishing since the prime source of normal water for Matheran and the surrounding location, the Charlotte Pond also exerts as probably the most salient and important picnic spot of the Slope Resort. An traditional and archaic forehead dedicated to Master Pisarnath lies to the best of the river as the 2 most distinguished vantage points Echo Stage and Louisa Stage flank the Charlotte Pond on their left.
Reviews of
Charlotte Lake
•
3
We did river crossing, and played a lot in lake water. As it was raining, this place added more fun.
Can't ask for more, that feeling you get after a series of View Points and something different comes in for a change. Just perfect. You'll have three option at the Lake 1. Enjoy the view 2. Take a Dip in the Lake 3. Go for the Zip Line Adventure from one side of the lake to the other.
Main source of Matheran's drinking water. Okay-ish view.
Attractions near
Charlotte Lake