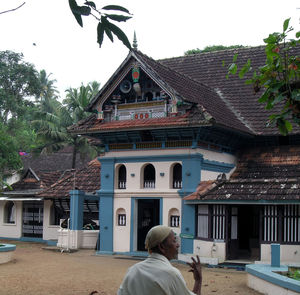 Open hours
October to March
Things to do
Admire interiors, take photographs.
Juma Masjid
It doesn't come as a surprise that one of the best places to visit in Lakshadweep is a mosque. Sited on the highly Muslim dominated island of Minicoy, it holds both historic and religious significance.Known to have been build during the medieval ages, the artifacts are worth millions.Not only are they rare, but also well-maintained by the locals here. The 'RaiHilai', is what is thought of to be an ancient stone anchor remainsthat still lies preserved in the mosque even after all these years. Story goes that an Arab merchant dreamt of Allah asking him to spread his religion and he set on his journey. On the way, his ship wrecked and he brought the remains to build up the majestic masterpiece. Covered with Mangalore tiles, the roof of the mosque will take you to Kerela with its structural design. So, if you are the religious kind with a love for worship abodes, you will surely have the time of your life here.
Reviews of
Juma Masjid
•
1
Lakshadweep is Muslim dominated and hence mosques are a huge attraction here. Juma Masjid is located in the Minicoy Island. It is not just of religious but also of historic importance. It is said to have been constructed during the medieval period. It's also home to a rich collection of rare artifacts. The Rai Hilai is still preserved in the mosque and is believed to be the remains of an ancient stone anchor.
Attractions near
Juma Masjid