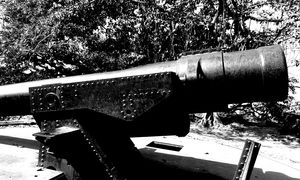 Cannon Hills
These are hills located close to the Elephanta caves.
Places to stay near
Cannon Hills
Traveller's Inn Hotel - Fort
Hotel A. K. International
1 Private Ac Bed Room + Kitchen + Wi Fi
Reviews of
Cannon Hills
•
1
The hill is located at around another 3 kilometers from the foot the island, where the caves are located. You have to walk to get to that spot. But don't worry, because there are plenty of makeshift shops on the way, where you can buy a soft drink or a bottle of water and even rest awhile. Throughout my walk I was wondering at the origin of it's name. At the hilltop, I found it out. There were arrangements for two cannon guns on both sides of the island. One can get a panoramic view of the entire island from that point.
Attractions near
Cannon Hills