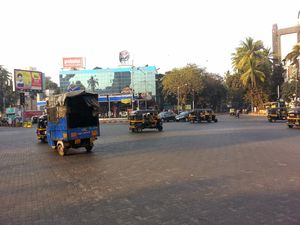 Traveller Types
Solo, Friends
Rank
24 out of 158 attractions in Mumbai
Crossword Bookstore Ltd
Crossword is chain of book outlets in India based in Mumbai.
Places to stay near
Crossword Bookstore Ltd
A room for those who roam
Single room in 2BHK in JVLR (Andheri East)
Feel Like Home at Sher E Punjab Andheri East
Reviews of
Crossword Bookstore Ltd
•
1
8:45am - Bandra crossroads, Bandra: I have left Khar, and just stepped in Bandra, the most beautiful suburb. There are 6 lanes, each of which leads to the heart of this Christian hub of Mumbai. However, I stick to S.V. Road in order to cross the suburb.
Attractions near
Crossword Bookstore Ltd