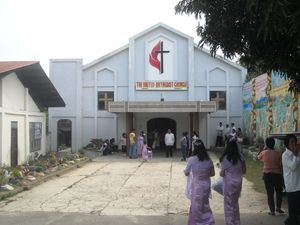 Free Methodist Church
This church is more than just any other religious institution but it is like an organization engaged in charity. This rose to prominence during the famine years when it worked towards the welfare of thr victims. They have a number of orphanages, hospitals and other such service institutions all over Maharashtra and are a pioneer in the field of charity.
Reviews •
1
A cute little place with toddlers and teens with their visions about life making real marks. An hour of just roaming around and knowledge would charge you for your following flight.
Attractions near
Free Methodist Church