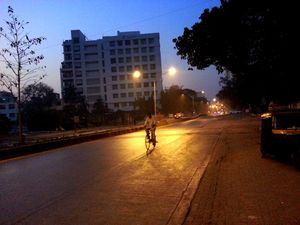 Gulmohar Road
Gulmohar Road is a busy locality in Mumbai.
Places to stay near
Gulmohar Road
Beautiful Rooms at just INR 1200!!!
Spacious and comfortable room
1 Bedroom appt close to WE highway
Reviews of
Gulmohar Road
•
1
6:45am - Gulmohar road, Vile Parle: After leaving my place in Andheri, I'm walking along the spacious Gulmohar road, among the lamp posts whose lights are losing the brightness as the sun rises. It's a Sunday, but the lazy Sunday mornings just aren't made for everyone.
Attractions near
Gulmohar Road