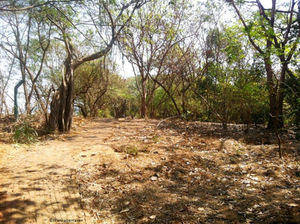 Best time to visit
24 Hrs.
Traveller Types
Friends, Families
Rank
151 out of 446 attractions in Mumbai
Maharashtra Nature Park
Maharashtra Nature Park Society is also known as Mahim Nature Park, devloped by MMRDA. Located on Bandra-Sion Link Road.
Places to stay near
Maharashtra Nature Park
OYO 8690 Hotel Kalpana Elite
Treebo Amber International
FabHotel Embassy Park BKC
Reviews of
Maharashtra Nature Park
•
1
It doesn't take an expert to know, Mumbai is synonymous with congestion, noise and pollution. And yet in all this chaos, Mumbai has managed to nestle a Butterfly park, popularly known as Maharashtra Nature Park. WWF (India) – a wild life and nature conservation organization, conceived the concept for a nature park way back in 1970. More than two decades later, we have Maharashtra Nature Park. A nature park in Dharavi may seem quite ironical initially considering Dharavi is claimed to be Asia's biggest slum. But all misconceptions are put to rest once you step into this tranquil place. The outset of your expedition is marked by a warning from the park employee to watch out for snakes while meandering. Take the employee's word on this, as he is not exaggerating. But this should not deter you in any way from exploring this nature's bliss. Birds chirping, butterflies hovering and more than 200 species of trees give you the impression of a fairytale. The deeper you venture into the forest, the farther you seem to move from the city chaos. There are trails that help you make your way inside the park. You can walk right uptill the end of the park which marks the beginning of the (shrinking) Mithi river. Early morning sunrise and evening sunset are the best time to be here. The location looks beautiful during the migratory bird season from October to March.
Attractions near
Maharashtra Nature Park