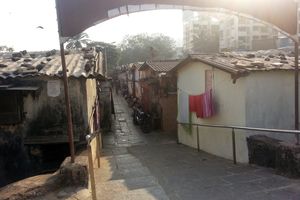 Best time to visit
24 Hrs.
Mahim
Mahim is a well known famous ares in Mumbai.
Places to stay near
Mahim
A Cosy Room In A Peaceful Locality
Grand Bay Bandra Premium Serviced Apartment
Zo Rooms Dadar Railway Station
Reviews of
Mahim
•
3
11:20am - Fish Market, Mahim: There is a narrow lane by the side of the road, which leads to a giant fish market. There are ladies yelling the fish prices and varieties, and the customers are yelling back their orders. I can't bear the stench and wonder how these people can survive in the same for the whole day. However, routine instils habits.
10:25am - A Sky-walk, Mahim: As I walk along the road, I see a vast ground on my right with boys enthusiastically playing cricket. I climb over a sky-walk to get the full-view, along with a faint view of
10:15am - Slums, Mahim: Mahim is known for housing Asia's largest slum, Dharavi. As I'm walking along the road after entering Mahim, I can see a glimpse of it. There is a strange silence. The narrow lanes are quiet, but the houses have a lot to say.