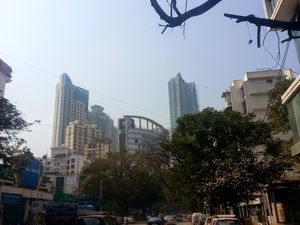 Best time to visit
24 Hrs.
Shankar Ghanekar Road
Shankar Ghanekar Road busy area in Mumbai.
Reviews •
1
12:30pm - Shankar Ghanekar Road, Worli: After the brief satisfying rest, I walked for 30 more minutes along the Gokhale Road, finally left the suburbs, and entered the town by stepping into the very scintillating Worli. There is a line of skyscrapers, expensive factory outlets, head offices, high-end residencies and showrooms in front of me. This place smells of sheer luxury.
Attractions near
Shankar Ghanekar Road