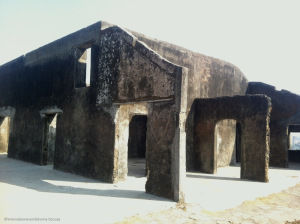 Best time to visit
24 Hrs.
Sion
Sion is the locality within the City limits of Mumbai. The Marathi term for Sion is Sheev meaning boundary or limit. In the 17th century the village formed the boundary between Mumbai and Salsette Island.
Reviews of
Sion
•
2
It is in the heart of Mumbai.It is a very lively place.
Next, we drove towards the Sion fort. This fort was a tad better compared to the non-existent maintenance of the Sewri fort. Yet, it can do a lot better in terms of maintenance. The area around Sion fort has been transformed into a garden mostly flocked by kids and adults for their morning and evening walks. The garden also serves as a study place for students due to its close proximity to some colleges in the vicinity. The Sion fort, again, may have been used as a watch tower during its time. The exterior walls of the fort although in a ruined state, look quite nice (or may be we were not difficult to please after the not-so-good Sewri fort visit). The inside of the fort had damaged and scribbled walls and carried a peculiar stench. A lone canon from that era is among the remnants at the fort. The view atop Sion fort is a typical panoramic city view with open playgrounds and mid rise buildings and skyscrapers on a canvas of blue sky. I would still question the safety at this fort for single travelers (especially women) and hence would recommend to stay away from the fort at dusk and after hours. Located near the Sion railway station, the fort is a landmark in itself that can be reached even on foot. They do not have any special parking space, so if you drive down with your car, you will have to park the vehicle along either side of the road at your own risk.