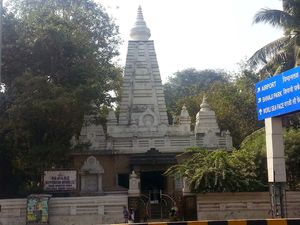 Best time to visit
24 Hrs.
Traveller Types
Friends, Solo
Rank
259 out of 446 attractions in Mumbai
Worli Fort
Worli is a locality in the city of Mumbai, Maharashtra. Historic spellings include Warli, Worlee, Varli.
Reviews •
1
12:50pm - A Buddhist Temple, Worli: As I take Dr. Annie Besant Road, I see a Buddhist temple on the other side of this pretty broad lane. It seems a pretty old temple, along with its name painted in Japanese next to the entrance. It seems to me a place of immense peace, ironically on the side of one of the busiest roads in the city.
Attractions near
Worli Fort