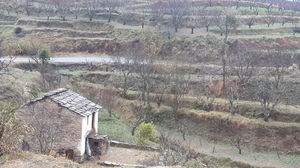 Things to do
Place to stay
Sitla Estate
Sitla Estate is well known Hill Resort in Nainital.
Places to stay near
Sitla Estate
Club Taurus Adventure Camp
Five Senses Nature Resort
Reviews of
Sitla Estate
•
1
Day 2 we were to cover approximately 40kms and reach a place called Sitla from our start point at Bhowali. The ride was a 50:50 combination of gradual descents and ascent and goes through some of the most beautiful stretches of thick oak and pine forests.
Attractions near
Sitla Estate