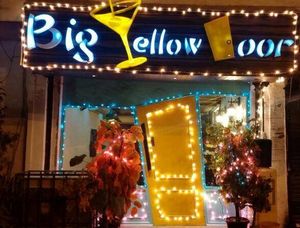 Best time to visit
11:00 AM – 6:00 :PM
Big Yellow Door
This is a chain of modern cafes cum restaurants with the same name that originated from the color of the door which is common in all the cafes of this chain. This is the signature of these restaurants. The door design and décor of the interior is quirky yet stylish to perfectly suit the taste of modern generation. The basic cuisine served in Mexican. They also specialize in Italian and French cuisine.
Places to stay near
Big Yellow Door
Hotel Pitrashish Premium & Grand
Yuvraj Deluxe - New Delhi Railway station
Reviews of
Big Yellow Door
•
1
It is known for its delicious food that is easy on the pocket. The menu includes varieties of burgers, pastas and shakes.
Attractions near
Big Yellow Door