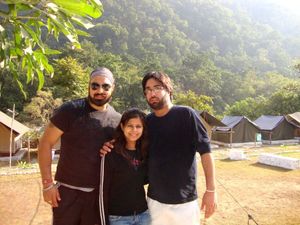 Traveller Types
Couples, Business, Solo
Rank
151 out of 370 attractions in New Delhi
Delhi Junction Railway Station
The railway station is situated between Ajmeri Gate and Pahargunj and is the main railway station of the city. it is the largest and the busiest railway station of the whole country. The modernizations and replacements to the Old Delhi Railway station has resulted into this sprawling railway station that we see here today. The modern developments are even more evident from the fact that this railway station is a free WiFi Zone unlike any other railway station in the whole country.
Places to stay near
Delhi Junction Railway Station
Superior Double AC With Breakfast
★☞ The historical Center of Delhi !
Stay in a true Delhi neighbourhood
Bnb room 4 near metro and airport
Attractions near
Delhi Junction Railway Station